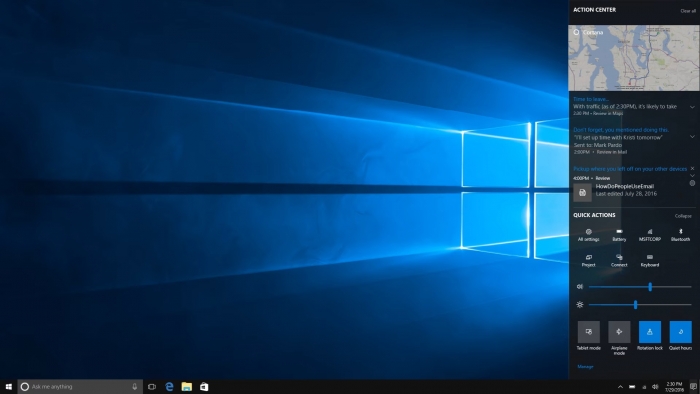 Upcoming Windows 10 feature updates will take less time to install. Or rather, they may even take longer, but you will feel that the process was much faster. Microsoft promises that computer downtime during the Spring Creators Update will average 63% less than the Creators Update released in April 2017.
This is possible because there are two major steps in installing a Windows 10 feature update: online and offline. Until then, in the online phase, the computer downloaded the files and waited until the user restarted the machine. In the offline phase, it migrated personal contents, drivers and other operating system files. As a result, users were unable to use the PC for an average of 82 minutes.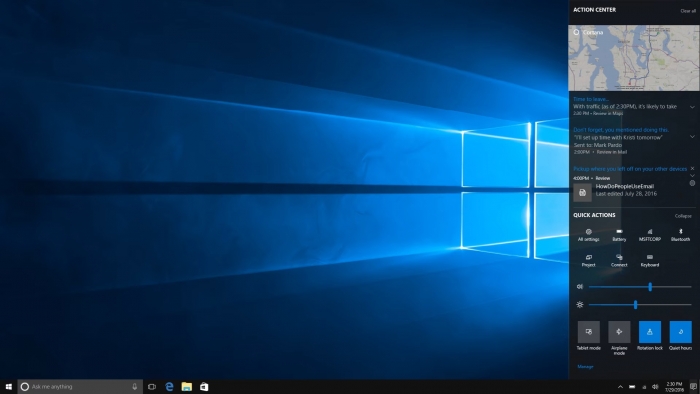 In the new model, the update will be downloaded and , still in the online phase, Windows 10 will begin to prepare the migration of user content. The new operating system will already be installed in a temporary directory until the PC is restarted. With this small change, the average downtime dropped to 30 minutes (!) among users of the Windows Insider Program.
In other words, in practice, Microsoft only advanced a few processes, and now the online phase will take longer. more time to complete. "However, this should not be noticed by most users as the installation processes run at a low priority, so they don't have a big impact on device battery or system performance", says Microsoft.
Windows 10 feature updates are released each semester. The Spring Creators Update will be out by April and will come with some exciting new features such as the Timeline, UI tweaks and machine learning features.