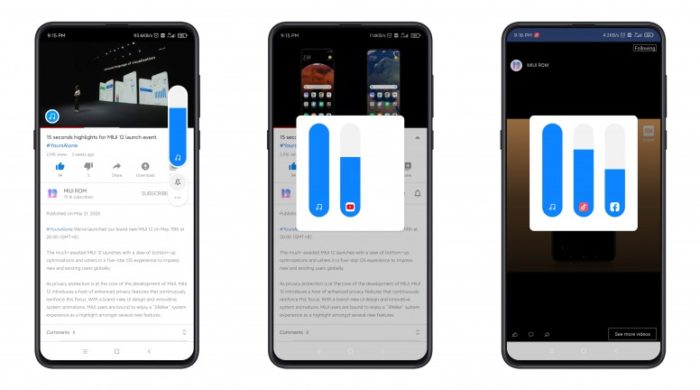 Xiaomi MIUI 12 will allow users to control the volume of apps independently. The function guarantees more options to adjust the phone's audio without relying on third-party apps. The feature, for now, is only present in the Chinese test version of the operating system for Xiaomi cell phones.
3 precautions when buying a Xiaomi cell phone in Brazil
Understand the Mi lines Phone, Redmi and Pocophone of Xiaomi smartphones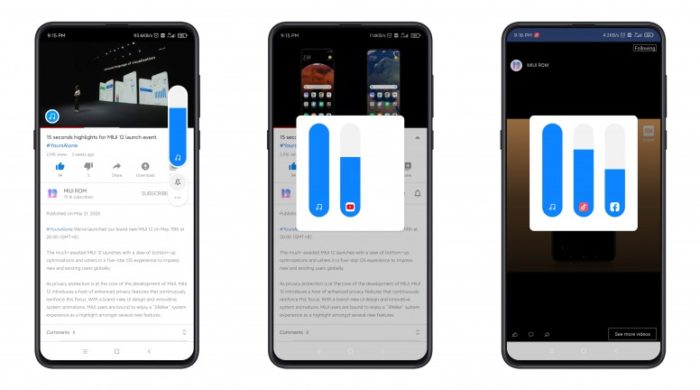 The new function of MIUI 12 allows the user to adjust the sound of one application without affecting the others. It works like this: in addition to showing the general volume control after pressing the side buttons, the tool also has an option to adjust the audio separately for each app that is playing something.
Accessing the function is simple , and requires activation in operating system settings, sound and vibration settings. To use it, just press one of the side buttons to increase or decrease the volume and tap the music icon in the left corner. Then, just control the audio separately for each application.
This is another new feature of MIUI 12 for Chinese cell phones. In addition to the volume controller, the new version of the operating system has a redesigned look, floating applications and improvements in dark mode (dark mode) and privacy.
The stable version of MIUI 12 global is now available for the Xiaomi Mi 9 and Xiaomi Mi 9T Pro since last Tuesday (23). Xiaomi will still distribute the operating system to over forty branded cell phones, such as the Poco F2 Pro, Xiaomi Mi 10, Mi 10 Pro, Redmi Note 9, Redmi 8A, among other Chinese smartphones.
With info: XDA-Developers