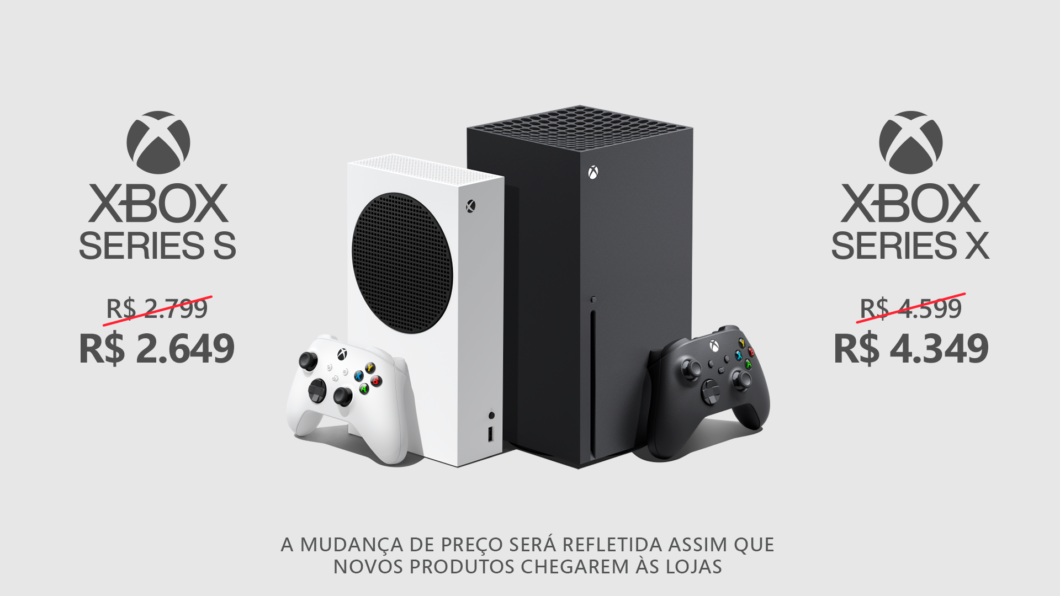 The Xbox Series S and Xbox Series X became cheaper in Brazil. Microsoft followed closely what has already been done in the PlayStation line and reduced the price of its current consoles and accessories after the government cut the Industrialized Product Tax (IPI) on electronic games and accessories. New prices start at R$2,649.
DuckStation, PS1 emulator, now runs games on Xbox Series X|S
How to play Mass Effect: Legendary Edition [Guide for beginners]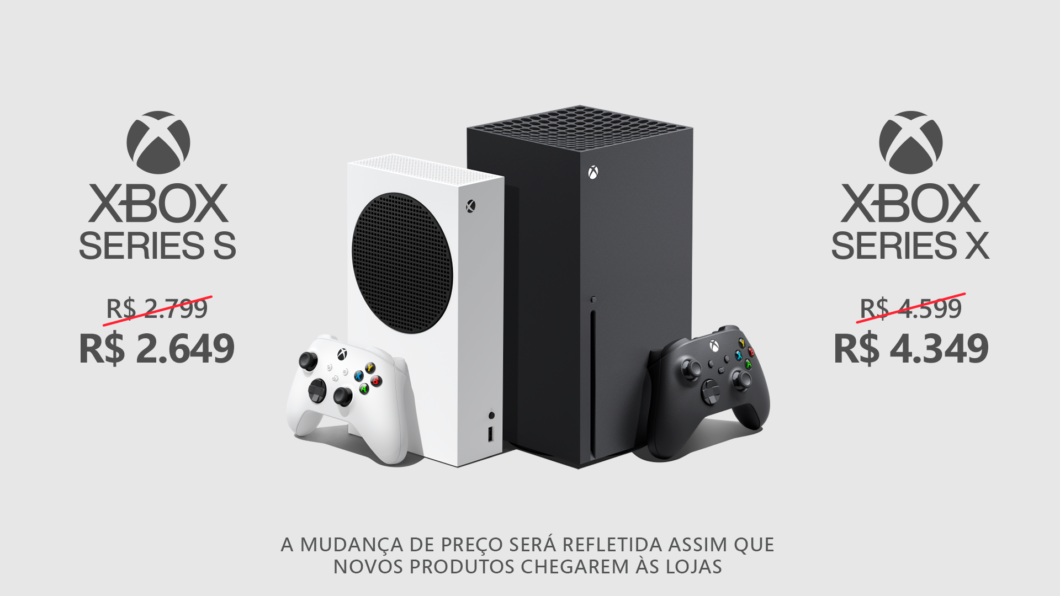 "Following the tax break notice, we are adjusting our pricing to provide fans with the best gaming experience at a competitive price. Our price change will be reflected as soon as new products hit the stores", informs Microsoft, in its official statement.
It is worth remembering, however, that the stock of the new Xbox remains in great short supply in Brazil. The Xbox Series S can still be found with some demand, but the Series X hasn't received a new wave of units in the domestic market for months.
New Xbox prices in Brazil
After the changes, and with renewed stock, these will be the suggested values ​​practiced here:
Xbox Series X : from R$4,599 to R$4,349
Xbox Series S: from R$2,799 to R$2,649
Xbox Shock Blue, Pulse Red & Electric Shock Wireless Controllers: from R $599 for $549
Xbox Wireless Controller + USB-C Cable: from $529 to $479
Black & White Wireless Controllers: from $499 per R$ 459
Prices must be charged by major retailers and Microsoft partner stores.
Reduction of IPI
The reduction of IPI by the government, according to the General Secretariat of the Presidency of the Republic, aims to encourage the development of the segment in the country.
Between 2018 and 2019, these taxes are are respectively 50%, 40% and 20%, today they are 20%, 12% and 0%. Since then, the Bolsonaro government has reduced these numbers at times. The union also informed that this exemption will imply a reduction in collection of R$ 82.9 million in 2021. For 2022, the estimate of the reduction in taxation is R$ 119.5 million. As it is a decree, it did not need to be approved by the Legislature and entered into force as soon as it was announced.