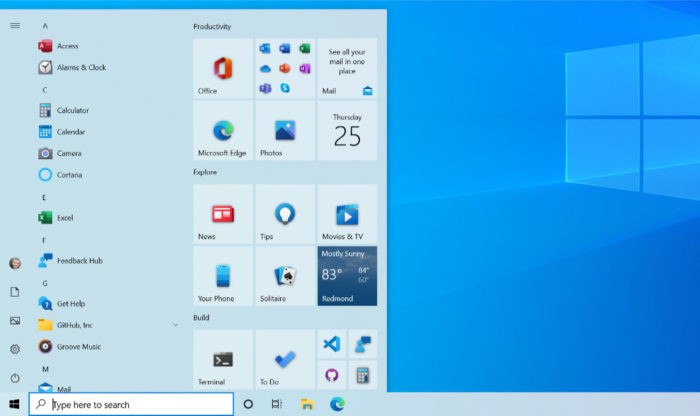 Windows 10 should gain interface changes in areas such as the Start menu, Windows Explorer and Action Center. The update planned by Microsoft is scheduled for the second half of 2021 and is part of the project known internally as Sun Valley, which may also release new features and animations on these screens.
Windows 10 October 2020 Update : Learn What's New
How to Install Windows Insider Program Builds [Slow Ring, Fast Ring]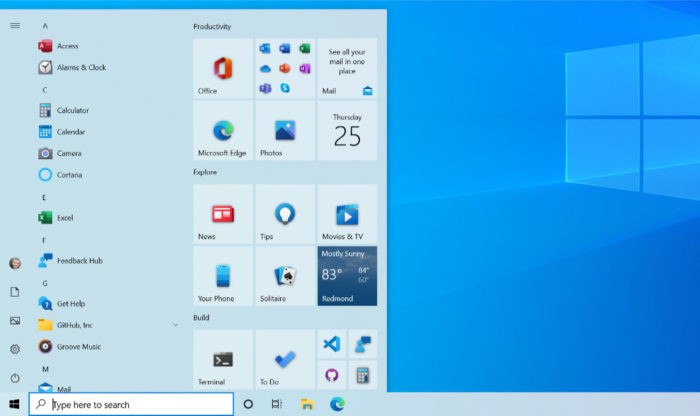 According to Windows Central, Microsoft says in internal documents that the project is "refreshing" and highlights the goal of modernizing the experience of its operating system. Sun Valley is limited to UI changes and is expected to be released as part of a major Windows update codenamed Cobalt.
There are still no details on what will actually change on screens such as the menu. Start and Windows Explorer. The expectation, however, is that they offer an experience more similar to the one planned for Windows 10X, an operating system that will have a new Start menu and should be released in 2021.
Despite the changes foreseen with With Sun Valley, users should not be surprised by Windows 10. Microsoft's idea is that the update represents an evolution — and not a rupture — to Fluent Design, a visual identity that left more colorful icons.
And , still according to Windows Central, the system will for some time offer the option for users to revert to the old interfaces of the updated areas to allow a smoother transition.
Windows 10 October 2020 Update
This Start Menu update hasn't arrived yet, but that doesn't mean Microsoft won't make changes in the area. The company released the Windows 10 October 2020 Update a few days ago, which brings a cleaner design to the Start menu, but limited the update to a few PCs "to ensure a reliable download experience."
The update it also brings changes such as a new behavior of the Alt + Tab shortcut, used to switch between windows; improvements in notifications; and a custom taskbar for new users. See what's new in the Windows 10 October 2020 Update.