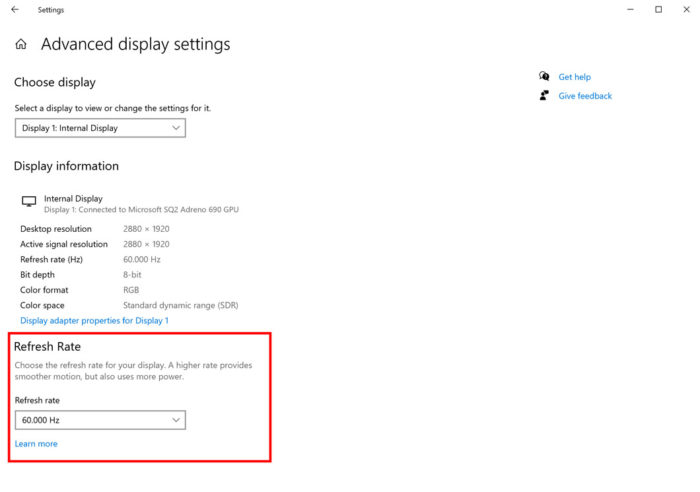 Microsoft has been working to bring features from the classic Control Panel to the Windows 10 settings screen. The most recent change was in OS Build 20236, where Insider program have a new way to change the refresh rate of their monitors if they want the objects displayed on the screen to move more fluidly.
Windows 10 tests customize installation for games, studies or business
How to install Windows Insider Program builds [Slow Ring, Fast Ring]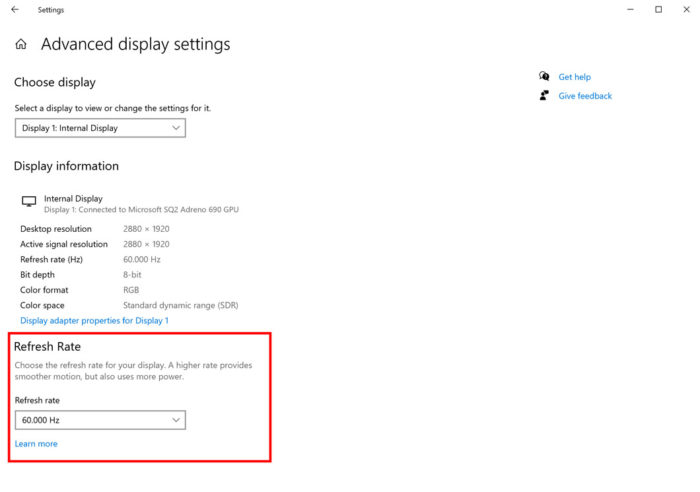 Change feature Refresh rate in Windows 10 (Image: Disclosure/Microsoft)
With the Windows 10 trial version upgrade, changing the monitor's refresh rate can be done by accessing Settings > System > Video > Advanced Display Settings. On the page, the system provides more details about the screen and highlights that "a higher rate provides smoother movements, but also consumes more energy".
Before switching to the settings screen, the options related to the monitor were only in the Control Panel, which has been wasting space on the system. It is worth remembering that the refresh rate options depend on the monitor being used and, as the change happened in the trial version, it is possible that it will be changed before reaching the stable version.
Windows 10 wins search history
Another change in Windows 10 is the history that is now displayed when clicking on the search field next to the Start menu. To help you find what you want, starting in version 1809, the system now displays the four most recent search terms, whether they are programs, files, settings, or URLs.
You can remove items from the list individually by moving the cursor over them or turning off the feature in Settings > Search > Permissions and History.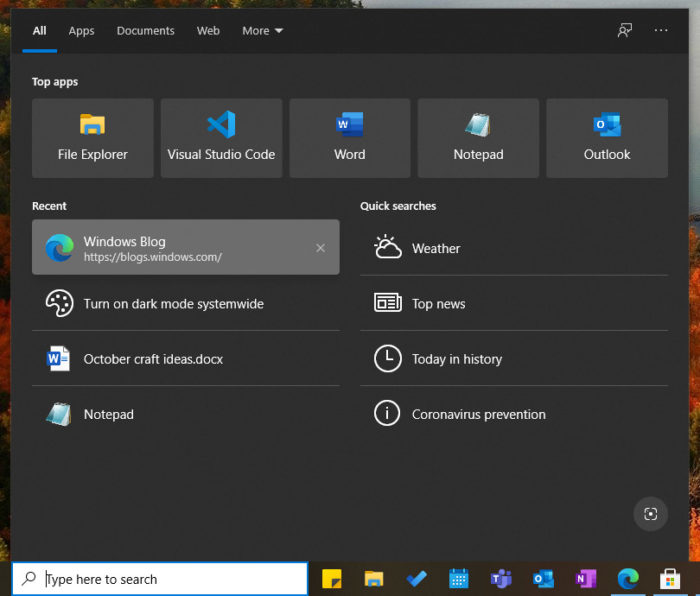 Search History in Windows 10 (Image: Disclosure/Microsoft)