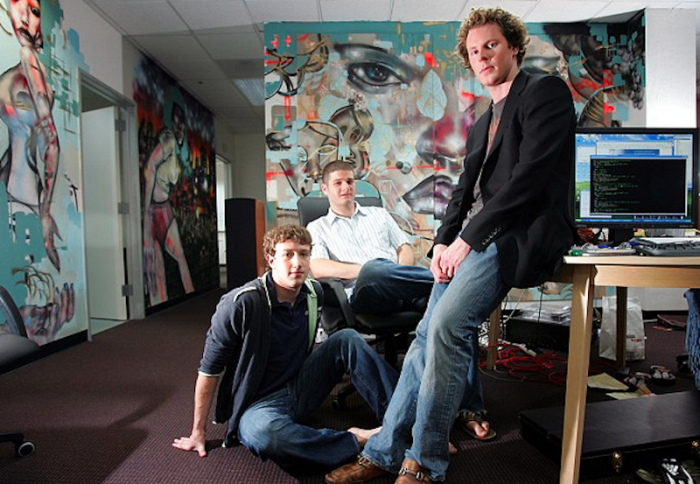 When we think of who founded Facebook, the first person that comes to mind is Mark Zuckerberg. But that's only part of the answer… The social network was born in a university and even had a Brazilian in the early days of its development, who had to fight in court to be recognized as a co-founder of the platform.
Who founded Google?
Is Facebook a mirror? Unfollowing someone doesn't hide you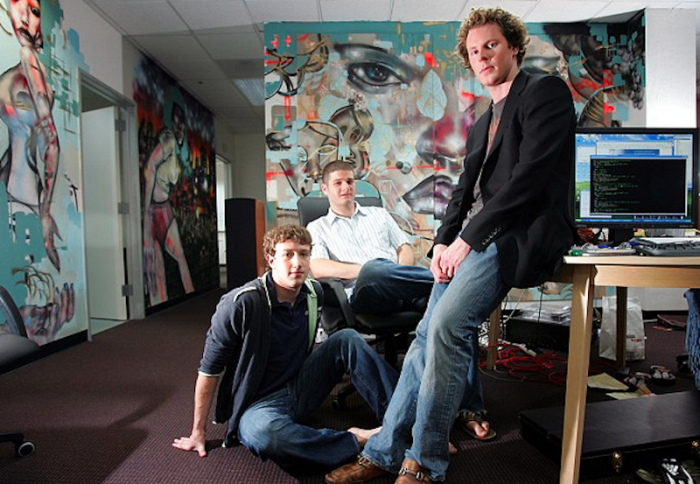 Who founded Facebook?
Facebook was born in 2004, as an evolution of an earlier site by Mark Zuckerberg, then a computer student at Harvard, called "Facemash".
The site consisted of listing photos of students on campus. , with options for visitors to rate and say who was the sexiest. For this "joke" of "hot or not", Zuckerberg was almost expelled from campus and prosecuted.
The idea persisted, and Zuckerberg invited a friend from the Economics course, a Brazilian named Eduardo Saverin , to play a more well-behaved version of Facemash.
The initial name, Thefacebook, was inspired by the yearbooks of schools and colleges, which bring photos and names of students . Saverin injected $1,000 as start-up capital.
Trickling the dean
To use the university's servers, Zuck tricked the deans, saying he would create a social network for Harvard when indeed established a similar business. It was later prosecuted, but before that, the first version of Thefacebook went live on February 4, 2004, for local undergraduates.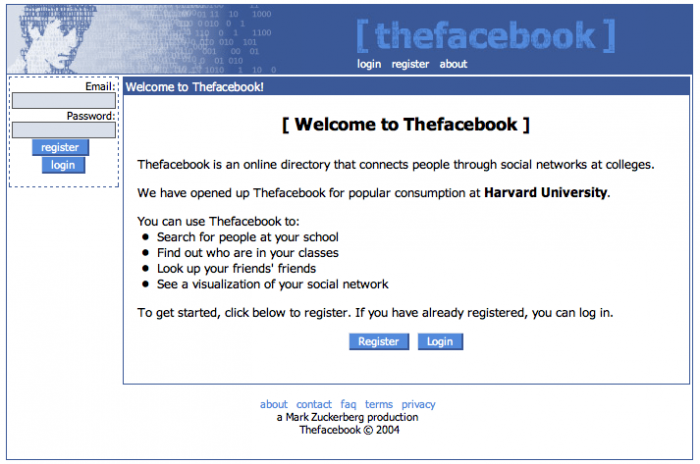 First version of "Thefacebook", which went live in 2004
Within a month of operation, half of Harvard students already had profiles on Thefacebook, and it was when Zuckerberg and Saverin called in other undergraduates to help run the experiment, with the intention of turning it into a company: programmer Dustin Moskovitz, public relations officer Chris Highes and Andrew McCollum, who also joined as an investor. All were given founder status.
In 2004, as Thefacebook expanded to other universities, Sean Parker, co-founder of Napster, became the president of the company. He moved his headquarters to Palo Alto, inCalifornia, and everyone moved there except Saverin, who preferred to continue his studies and run the network remotely.
Shortly later, a series of disagreements between Saverin and Zuckerberg led to the Brazilian's departure from Facebook, and the removal of his founder status. For a time, it was believed that Zuckerberg single-handedly founded Facebook.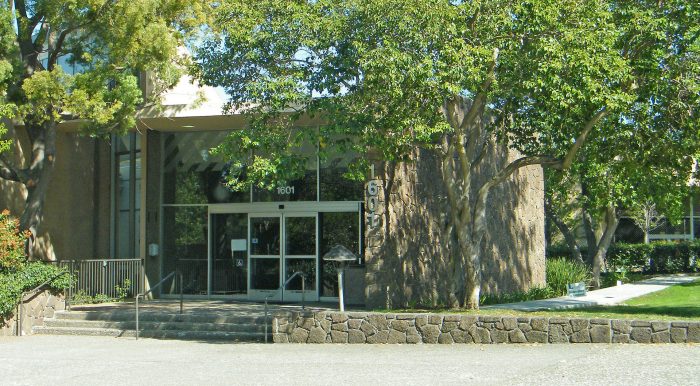 Facebook's first office, Stanford University Research Department
p>
In 2005, Thefacebook removed the "The" from the name, leaving only Facebook, and opened access to all Internet users over 13 years old. The rest is history.
What are the founders of Facebook doing today?
Mark Zuckerberg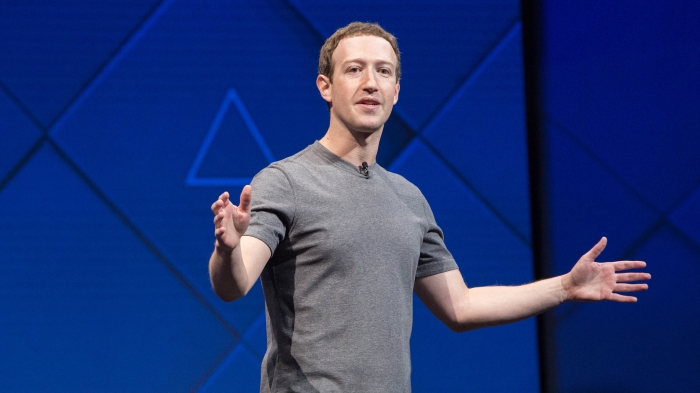 Of the team that founded Facebook, only the CEO Mark Zuckerberg remains. In 2018, it was ranked 13th on the Forbes list of 100 Most Powerful People in the World. Zuck is responsible for all of Facebook's operations, and has recently been the subject of several legal challenges, due to the company's policies.
Eduardo Saverin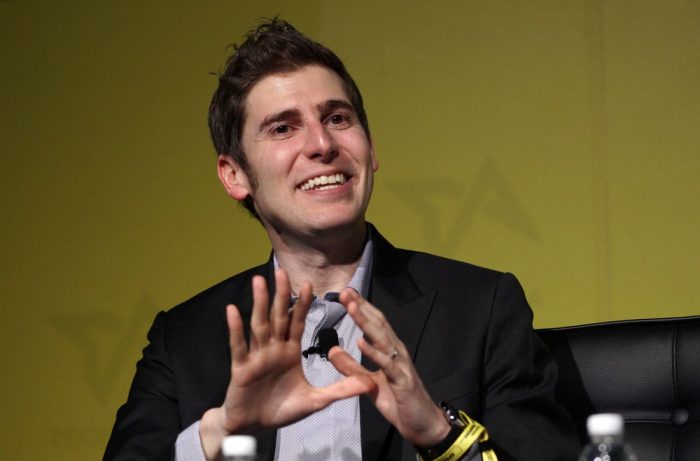 Recognized today as a co-founder of Facebook, the Brazilian Eduardo Saverin only managed to reach an agreement through a court decision. He founded Aporta, a social network for charitable projects, and investediu at startups like Qiwi and Jumio.
In 2011, Saverin renounced his US citizenship, allegedly to evade paying $700 million in taxes. Today, Brazilians live in Singapore.
Andrew McColumm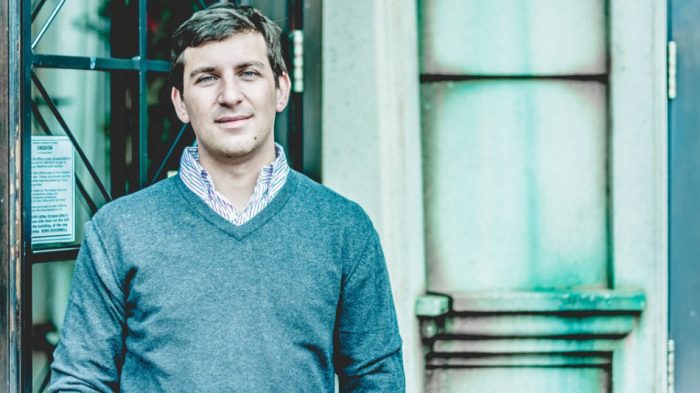 Andrew McCollum was an early investor in Facebook, along with Saverin. He left in 2007 to complete his degree in Computer Science at Harvard.
Today McCollum is CEO of Philo, an internet TV company.
Dustin Moskovitz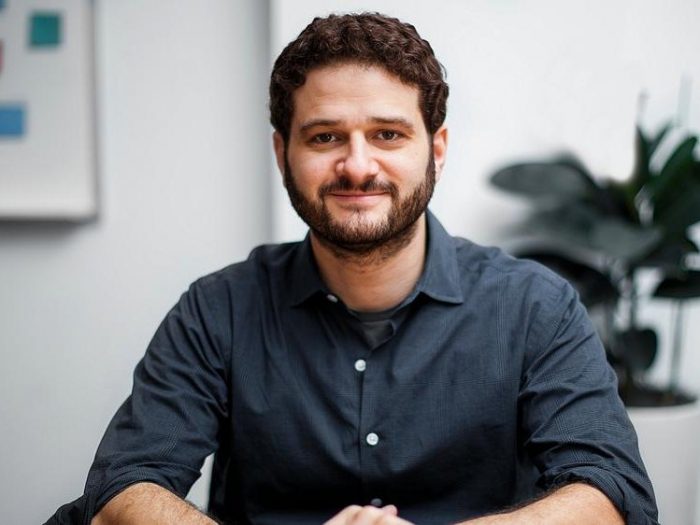 Dustin Moskovitz served as Vice President of Engineering at Facebook until 2008. He left to found and direct Asana, a management platform similar to Slack, with another egress from Facebook and Google, engineer Justin Rosenstein.
In 2011, Moskovitz became the youngest Forbes billionaire, taking the title from his former partner Mark Zuckerberg.
Chris Hughes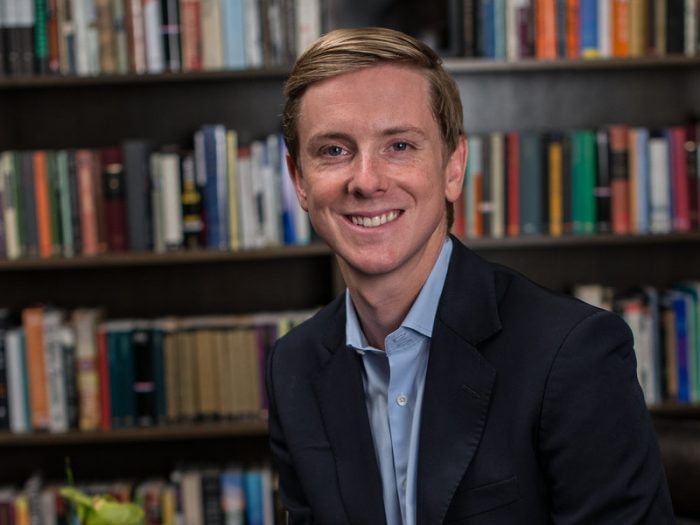 Chris Hughes was the first p spokesman for Facebook, and remained with the company until 2007, when he left to coordinate Barack Obama's online campaign for the presidency of the United States.
Hughes was the owner and editor-in-chief of New Republic between 2012 and 2016, and is currently co-director of Economic Security Project, a network dedicated to fighting poverty.