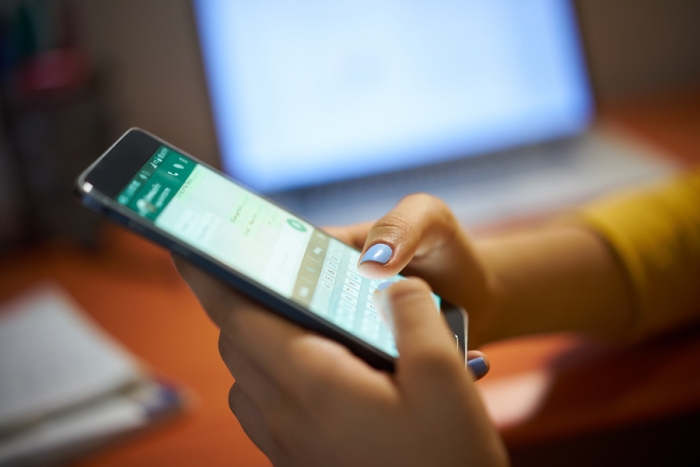 WhatsApp is in a silent war against some third-party apps. They don't access your messages: instead, they read your notifications and are able to respond to them thanks to a native Android feature. Still, its developers received the dreaded cease and desist letter.
How to recover deleted messages on WhatsApp 
The letter sent by WhatsApp requires developers Rob Joseph and Gurjot Singh immediately stop distributing his applications, called Can't Talk and DirectChat. The company accuses both of violating the terms of service.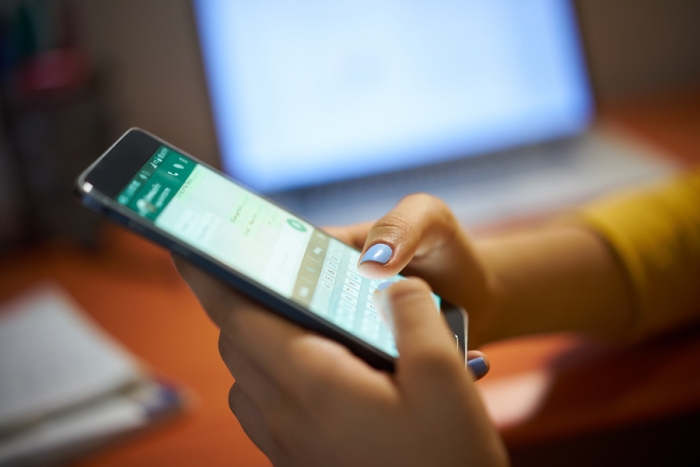 Can't Chat allows you to automatically reply to messages when the user is busy . Your contacts receive a pre-set warning while you are driving, watching a movie and more. It is in beta testing on the Play Store.
In turn, DirectChat offers chat icons (chat heads) similar to Facebook Messenger, but for any chat application — including WhatsApp. Instead of reading your message history, it accesses Android notifications, which provides an API for that. It is still downloadable.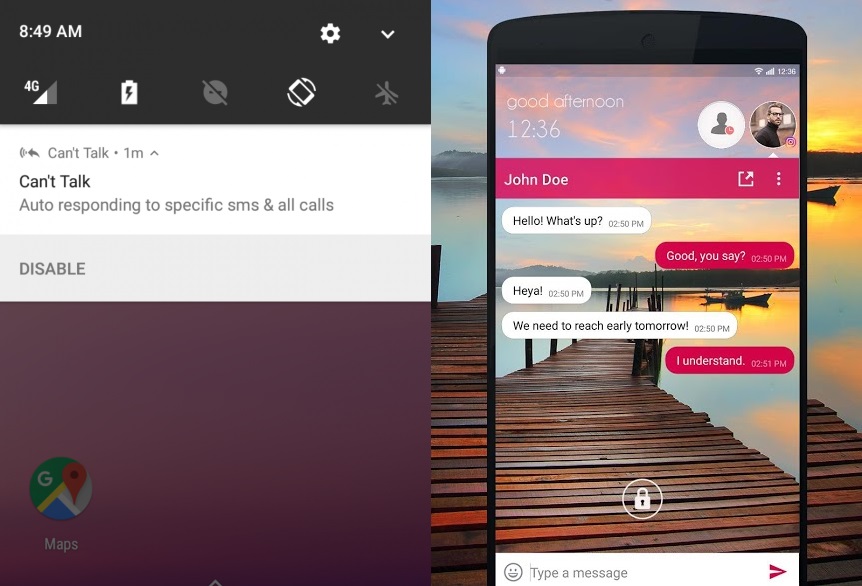 Can't Talk (left) and DirectChat
Both were basically given same charge: your app "violates WhatsApp's legal rights and must be discontinued immediately and permanently".
WhatsApp says the apps violate all the items below, which seems like an exaggeration:
Reverse engineer, alter, modify, create derivative works, decompile or extract code from the WhatsApp Services;
obtain or attempt to gain unauthorized access to the WhatsApp services or systems;
interfere with or impair the integrity or performance of the WhatsApp Services ;
create accounts for the WhatsApp Services by unauthorized or automated means;
collect information from or about users of WhatsApp in any unauthorized manner;
sell, resell, rent or charge for the WhatsApp Services; or
distribute or make available the WhatsApp Services over a network where they can be used by multiple devices at the same time.
On Reddit, Singh says he was contacted by five more developers who received the same cease and desist letter, " even if your apps… just use the Notification API".
As the XDA Developers, this could set a dangerous precedent where WhatsApp demands the takedown of any app that accesses its notifications. That could even include Google, whose Reply app offers automatic responses to notifications from Messenger, Skype and… WhatsApp.
Facebook — the owner of WhatsApp — has yet to comment on the case.
With information: XDA Developers.