Google has surprised us with a new version of Android available for download. Yes, it is the successor to Marshmallow, called Android 7.0 Nougat, which brings as new features a split-screen mode, a new notification bar and improvements in energy consumption.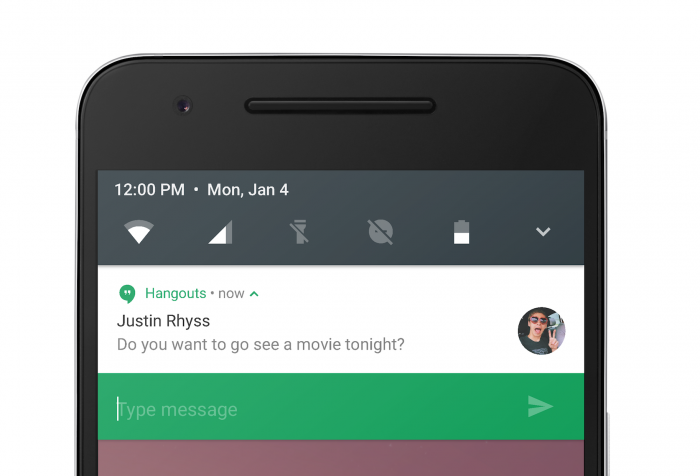 But calm down. Google normally announces a new version of Android during the Google I/O conference, which last year took place on May 28th. Yes, normally. This year, the company wants to "work together with the Android community to fix any flaws or improve some of the new features that will be released", so Nexus users can now test Android Nougat.
The main New is the multi-window mode, available for smartphones and tablets. Already available on some Samsung models, users will be able to split the device's screen and run two applications simultaneously, either in landscape or straight mode. Those who have an Android TV will also be able to enjoy the picture-in-picture (PIP) mode, which displays a video over another application.
p>The power saving mode, called Twelve, has also been changed. Now it works whenever the screen is off, unlike Marshmallow, which activated it only when the smartphone was not being used for a long time, preferably on a straight surface.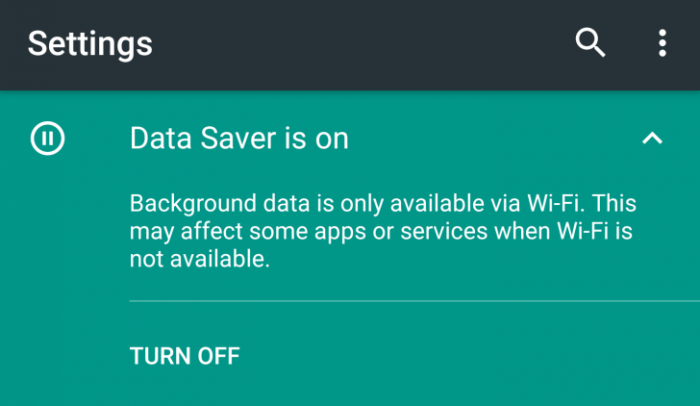 Since we're talking about savings, the new version shouldspend less data too. Android now has a data saver mode, which blocks some functions in the background when active (so you don't have to enable this save in each app separately). So background data only works on Wi-Fi.
In addition, data saving also tells apps to spend less data. That way, if you're watching a video on YouTube, the app will know it's time to consume less resources and decrease the streaming quality. The novelty is that, even in the foreground, the app uses less bandwidth. You can also authorize an application to consume the same amount of data even in this mode.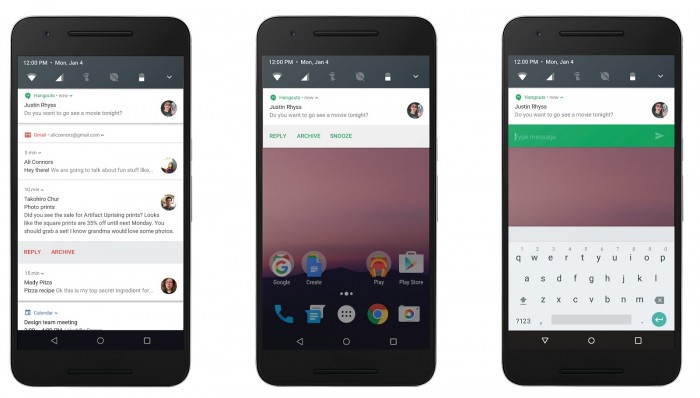 The notification bar , as you saw at the beginning of the post, is different. Notifications are now grouped together at a smaller distance, but with more condensed information and still keeping the response options. In fact, as the image above shows, you can respond to notifications directly from the bar, without having to go to the app.
You can also see that the quick settings menus are different , aligned on top of the notification bar and saving the user from having to scroll down to change something. By default, the main quick settings will be Wi-Fi, Data, Flashlight, Do Not Disturb and Battery. When expanding, the user can store the shortcuts on more than one page ― and developers can create their own quick settings in their apps.
Instead of completely mixing notifications from the same app (eg: 3 messages from 2 conversations on WhatsApp), Android Nougat will handle this information separately in the notification bar, expanding the conversations still on that screen to clear or reply to them individually.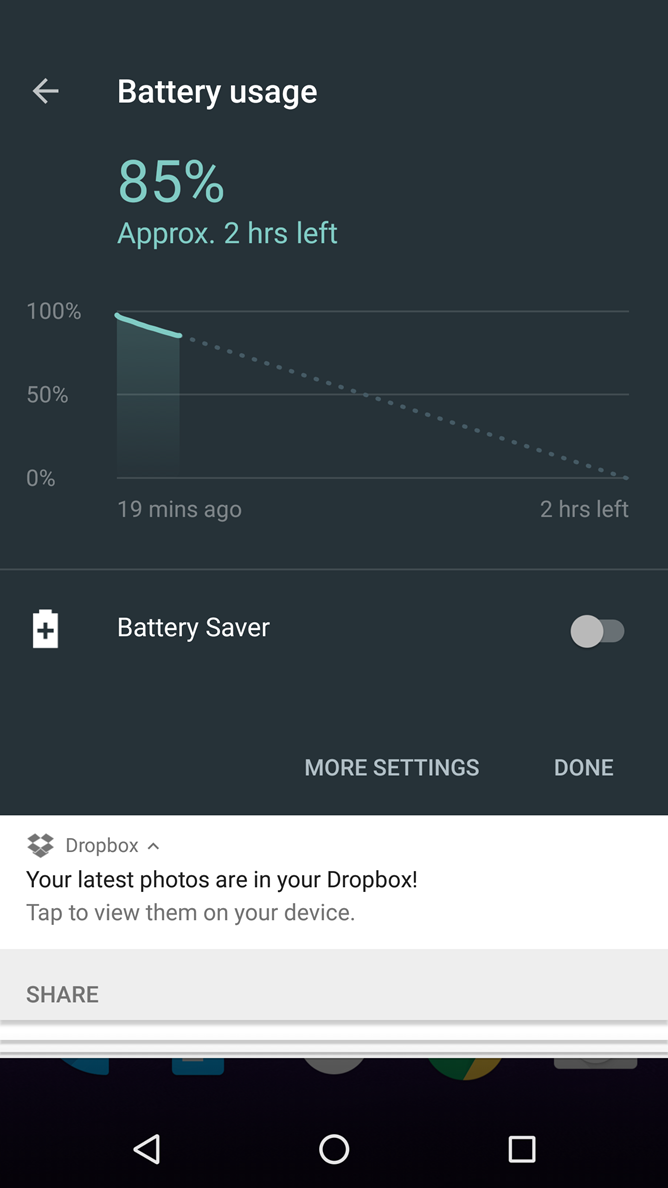 Quick settings have received some useful updates. They are easier to change (with an Edit button on the right footer) and more complete, as you can see in the video above. The battery menu, for example, now shows a graph of power consumption, as well as a quick setting to activate power saving mode ― all without leaving the notification bar.
Getting back on the subject of economics, it is worth remembering thatIn this version the Project Svelte, released in KitKat, has been improved. It increased the efficiency of memory management, decreasing RAM consumption and helping devices with 1 GB of RAM. On Android Nougat, Svelte further optimizes the performance of background apps.
Finally, graphics performance should also get better with the Vulkan API, which provides developers with more detailed control over the graphics processing on the device. It especially affects 3D graphics, making them more realistic and giving programmers more options to play with the device's GPU.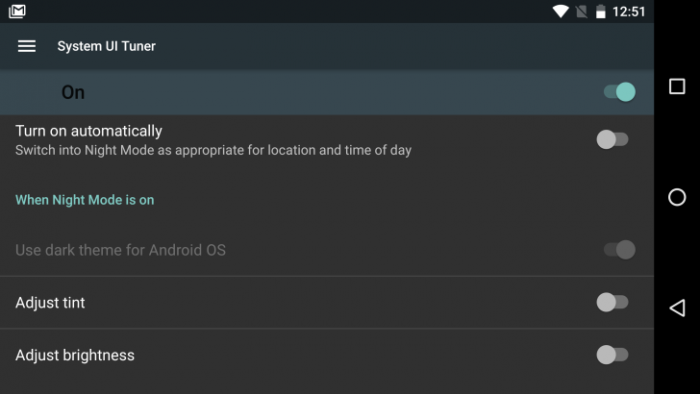 In the minor updates, Google has also included a tool to block calls natively. And the night mode is very welcome: it makes white areas darker (as in a dark theme), you can apply a red filter to make the display more comfortable, plus an option to automatically decrease the shine. For now, this feature is only available in System UI Tuner.
The name is not yet defined even within Google. According to Hiroshi Lockheimer, Senior Vice President of Android, they decide this kind of thing closer to release ― it's no wonder that until now they call this version of Android just N. Among the community, there is speculation of Nutella or Nougat (in Portuguese, nogado or nugá).
p>With testing now taking place in March, Android Nougat is expected to arrive much earlier for users. Lockheimer's prediction is that it will be available to everyone between June and September, with a more complete version being shown at Google I/O, which takes place between the 18th and 20th of May.
Rumor: window support?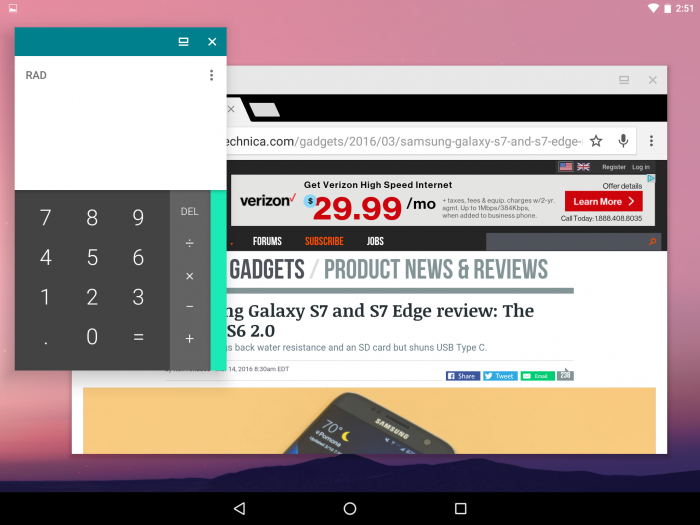 Right after the first developer preview, Ars Technica managed to activate a "windowed mode" in Android Nougat, which turns applications into windows, with the right to resize. There's still nothing official coming from Google, but the page that explains the multi-window feature mentions a "independent windows mode". More information here.
How to download
Until then, you can already contribute to Google by testing Android Nougat. This time, there are two ways: by Android Beta Program (which still is not working) or downloading the images of each device and installing them , as usual. In the first one, updates are made directly, by OTA (over-the-air), as if it were a regular update.
So far, the following devices are covered by the test program: Nexus 5X, Nexus 6, Nexus 6P, Nexus 9 (LTE), Nexus Player and Pixel C. Other devices will have to wait until the official launch, which should happen in the northern hemisphere summer (ie, until September).
Android Nougat Second Preview: Shortcuts and New Emojis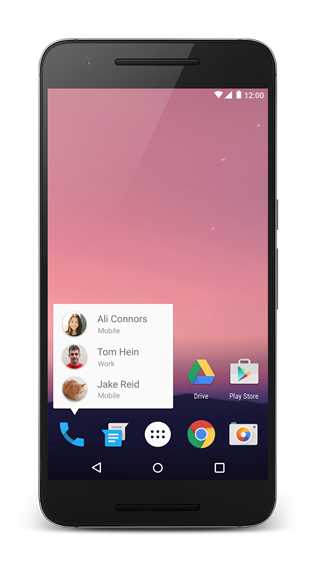 Updated April 13, 2016 at 2pm . This Wednesday (13), Google announced the second preview of Android Nougat for developers, now available via OTA for those who had the first developer preview. If you haven't downloaded it yet and have a compatible device, the test can be started here .
One of the new features is the shortcuts on the home screen, or what Google calls "launcher shortcuts" (pictured right). These shortcuts are meant to help users perform actions faster, where you just have to tap on the app to get to a specific function without having to open it.
This one worksThis feature is very reminiscent of iOS 3D Touch on iPhone 6s. The difference, of course, is that it doesn't activate with a "forced tap", as Android devices don't have the specific screen type. Still, you can message a specific friend, navigate to a location in Maps, and even watch an upcoming episode of your favorite series in the media app.
And finally! Android Nougat also supports Unicode 9, which brings several new emojis, including bacon, selfie, and ¯\_(ツ)_/¯ (aka shrug). In addition, the emojis in this new version have a new design for people, valuing a more human appearance, with the right to different skin tones. The result, as you can see above, is welcome. Nobody liked those weird little bugs.
Finally, Google said it had improved the Vulkan API, which messes with 3D graphics. In Android Nougat, this API offers "a more detailed and direct control over the processing carried out in the graphics processing units, reducing the overhead for graphics and, consequently, bringing better performance".
In addition to Vulkan, other APIs have been updated and included, such as multi-window support, notifications and others. The API reference package can be accessed here. More information can be found on the official Android blog.
Originally published March 9th. Updated June 30th to include the official Android N name: Nougat.