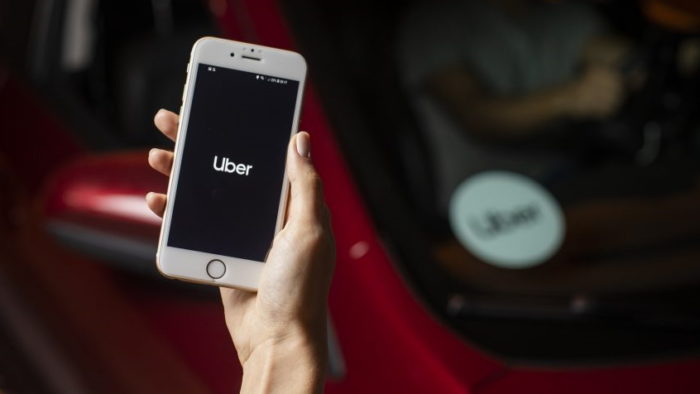 Uber presented for the first time a report with data on harassment and traffic accidents in trips made in the United States in 2017 and 2018. The document, which can be accessed in this link, highlights that 99.9% of races are finished without problems , but reveals hitherto unknown numbers.
Uber lets you favorite drivers in the UK and California
How to check data and identify the Uber driver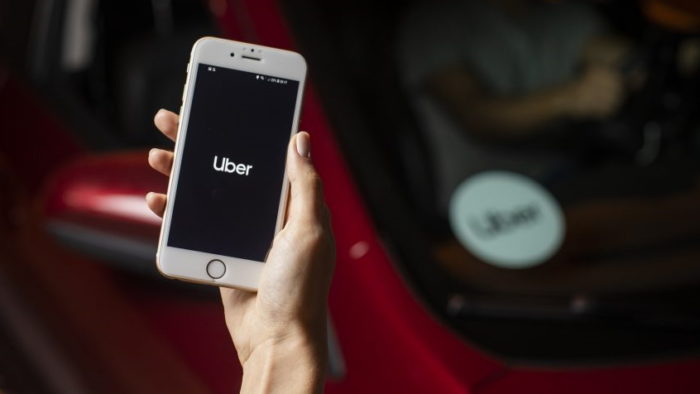 In the analyzed period, Uber recorded 464 rape reports, the equivalent of four per week. The numbers cover crimes committed by both drivers and passengers, and represent 0.00002% of the total of 2.3 billion rides carried out in the analyzed period.
"Although these complaints are rare, every complaint represents an individual who has come forward to share an intensely painful experience. Even one report is too much," Uber published in its report.
The numbers rise if other cases of harassment, such as non-consensual kissing and attempted rape, are also taken into account. In all, the company recorded 5,981 cases of this type in races in the United States.
According to the survey, drivers are victims of 45% of cases of harassment. However, in the vast majority of rape cases, more specifically in 92% of them, the victims are clients of the platform.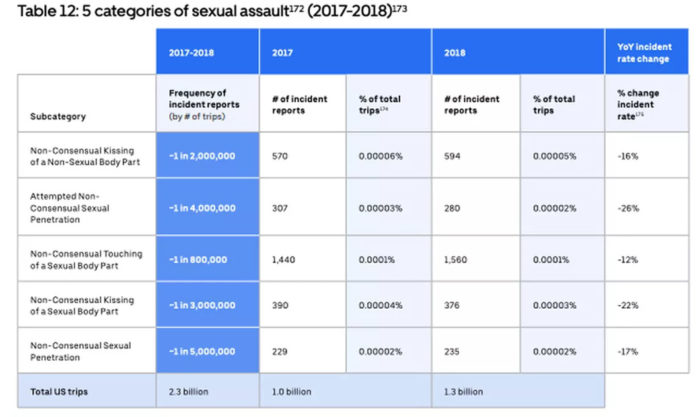 Complaints of harassment registered by the Uber
"Voluntary publication of a report that discusses these difficult safety issues is not easy," said Uber Chief Legal Officer Tony West. "Most companies don't talk about issues like sexual violence because that risks attracting negative headlines and public criticism. But we think it's time for a new approach."
Uber says that since 2017, it has tripled its security team, which now has more than 300 professionals dedicated to handling complaints from passengers and drivers. The company has also invested in new security features for its app.
These include the police call button, trip verification and audio recording while traveling. According to the company, background checks also helped reduce crime by preventing 1 million drivers from being allowed to ride. Continuous verification of already registered drivers allowed the removal of another 40 thousand drivers in 2018.
Uber reveals traffic accident data
Between 2017 and 2018, the company recorded 97 fatal accidents which resulted in 107 deaths. To provide a comparison, the company noted that 36,000 people died in traffic accidents in the US in 2018 alone.
The national average for the country is 1.1 fatal accidents per 100 million miles (the equivalent of to 160 million kilometers). Compared to relative numbers, Uber recorded a rate of 0.59 in 2017 and 0.57 in 2018 for the same distance traveled.
Numbers on less serious accidents were not included in the report. . Uber says it made this decision because it understands that this data is not as accurate. This is because, many times, the driver does not report the accident or keeps the application turned on and is not, in fact, receiving passengers.
With information: Uber, CNET, TechCrunch.