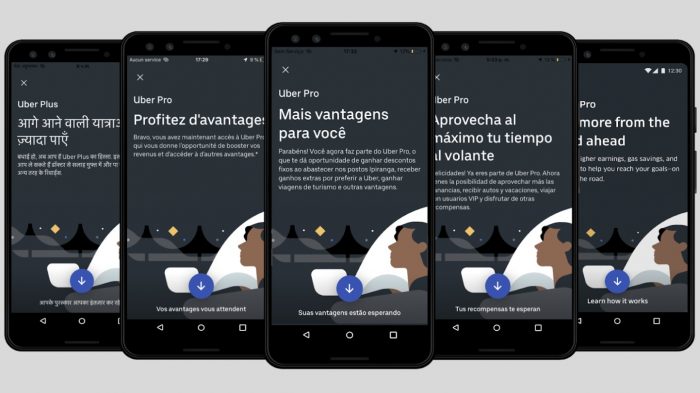 The Uber Pro is a rewards program for drivers that is coming to Brazil, first in the cities of Curitiba, Fortaleza and São Paulo. Partners that maintain high in-app scores and low cancellation rates receive discounts at gas stations, priority pick-up at airports, 24-hour phone support, and promotions on higher education courses.
Uber creates travel simulator and new functions for driver app
How to compare prices for Uber, Cabify, 99, Easy, taxi, Wappa, Lyft and others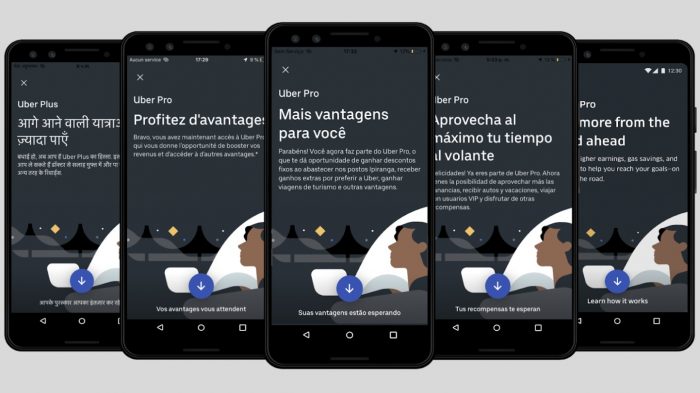 Initially, Uber Pro launched in the US in 2018 as the company tried to cleanse its image of past scandals. It was expanded this year to India (where it is called Uber Plus), Mexico and Brazil.
Brazilian drivers can receive Uber Pro benefits if they meet three requirements: score equal to or greater than 4.85; cancellation fee less than or equal to 8%; and race acceptance rate greater than or equal to 80%.
With each race, the driver will receive points to fit into one of four categories: Blue (up to 299 points ), Gold (up to 799 points), Platinum (up to 1,299 points) and Diamond (from 1,300 points).
The more points, the more benefits Uber grants. In the Blue category, there is a fixed 5% discount on fuel at Ipiranga gas stations. At the Gold level, the driver receives priority for VIP passengers (with a high score), a discount on higher education and a CVC travel voucher.
The Platinum increases the chance of the driver being selected for a new trip at selected airports. And at the Diamond level, the partner receives an extra value; receive exclusive 24-hour telephone support; and you can see the estimated duration of the next trip.
In a statement, Uber says that Gold, Platinum and Diamond drivers up to 50% off 50 blended courses at Kroton group institutions (Anhanguera, Unopar, Pitágoras, Unime, Unic, Uniderp and Fama). This discount can also be used by three more dependents.
The points will be counted in fixed periods of three months; in Brazil, this started on July 1st and runs until September 30th, 2019 — that's when Diamond drivers will receive the extra earning. At the end of each period, the score is reset and the driver needs to get the points again to stay in his category (Gold, Platinum or Diamond). You can get more details on the Uber website.
Passengers will be able to see the driver's category if the driver is Gold, Platinum or Diamond. Uber Pro started in Curitiba, Fortaleza and São Paulo, but will reach more cities in the future. The points program is only for drivers; the company says it plans to expand it to Uber Eats couriers as well, starting in the US.
Uber Pro offers benefits in the US, India and Mexico
The Uber Pro benefits in the US are similar to those in Brazil. Drivers receive discounted car maintenance, cashback at gas stations, and free online courses at Arizona State University (ASU) undergraduate (in 80 different options), English as a Second Language or Entrepreneurship.
In India, the points program is called Uber Plus and has rewards a little different: free medical consultations, discounted life insurance, microcredit loans, and discounts for educational modules.
And in Mexico, drivers in Uber Pro have a free debit card with cashback, the first of its kind offered by the company in Latin America; and Instant Pay to withdraw earnings up to five times a day at no cost.
Benefits of Uber Pro for drivers in Brazil: