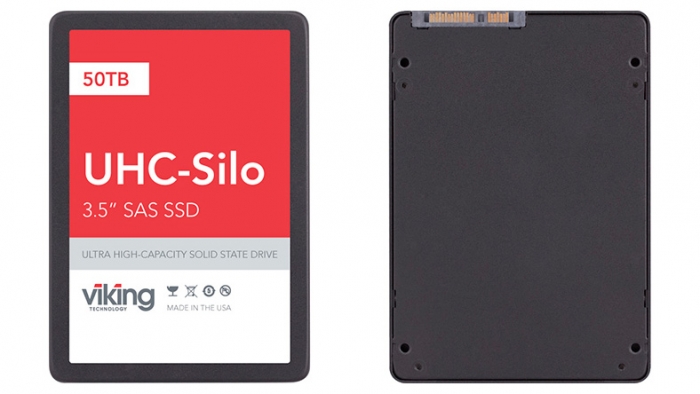 Gradually, the flash memory is surpassing the hard disk when it comes to capacity. And Viking Technology's new SSD takes this to the extreme: it will be sold in 25 and 50 terabyte models.
UHC-Silo SSDs are the largest available on the market. They're obviously aimed at the corporate market, not poor mortals like us, and they have a few quirks. The interface is SAS at 6 Gb/s, which ends up restricting the drive to workstation and server motherboards; and the form factor is 3.5 inches (not 2.5, like most desktop SSDs).
In the technical specifications, SSDs have sequential speeds of 500 MB/s read and 350 MB /s write. The drives can handle 60,000 random IOPS reads and 10,000 writes (this is in line with what we find in entry-level SSDs for end-users like the Samsung 850 Evo).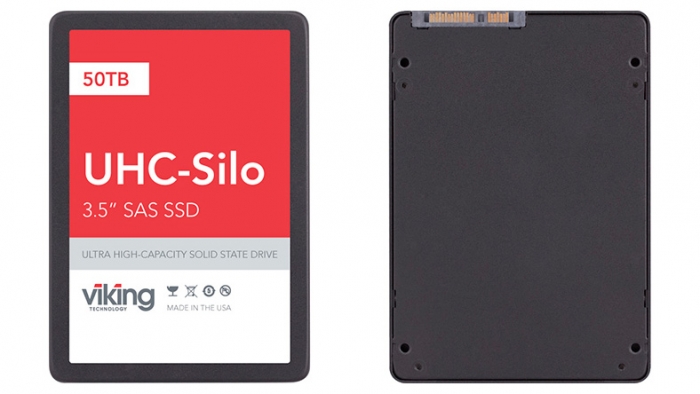 As with most SSDs aimed at the corporate market, there are two conditions for the warranty: the time, which is 5 years, and the write limit, which cannot more than 1 DWPD (Device Write Per Day), that is, 25 or 50 TB writes per day. But as the AnandTech remembers , the biggest drive is so big that it is impossible to exceed that limit! You can't write more than 30TB a day at that speed.
The best thing is that Viking SSDs won't be insanely expensive — exact prices haven't been revealed, but they'll cost approximately $0.40 per GB, somewhere around $10,000 for the 25 TB model and $20,000 for the 50 TB model. Competing high-capacity drives cost up to twice as much per gigabyte.