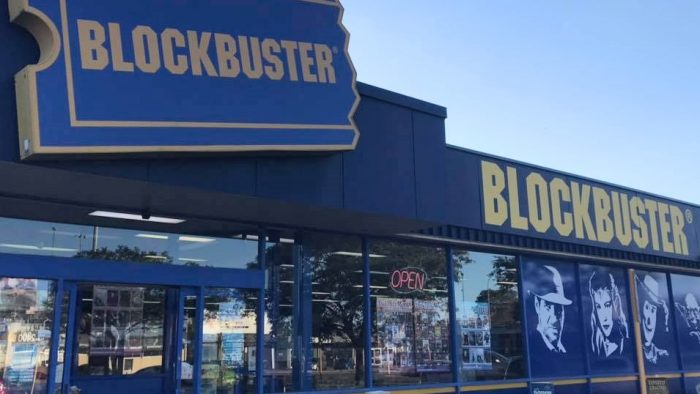 The brand that symbolizes an era of DVDs and VHS tapes continues to disappear: the last Blockbuster in Australia no longer rents movies since this Thursday (7). It will hold a stock burn and close its doors for good on March 31. The store survived in Netflix times because fixed internet access in the country is expensive and unstable. Now, there will only be one store in the world, located in the US.
One Hundred Years of Solitude book will become a series on Netflix
Netflix Original releases for March 2019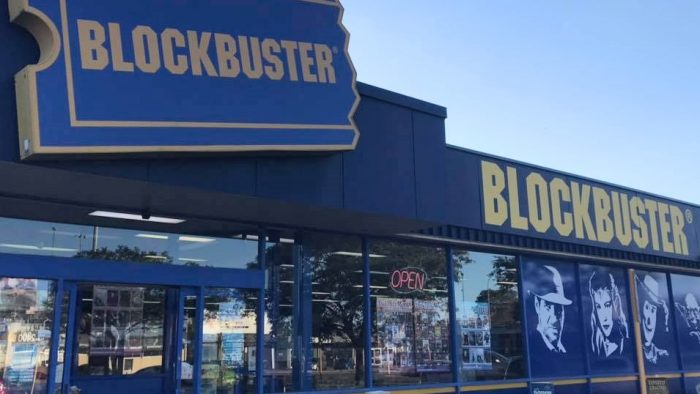 Blockbuster store in Morley, Australia
"It was a great journey, but all good things must come to an end," writes Blockbuster Morley's page no Facebook. Starting this Friday, it will be putting everything up for sale, including DVDs, Blu-rays, posters, furniture and shelves.
Last year, there were still five Blockbuster locations in Australia, which were closing gradually: first it was Greensborough, then Springwood. The Runaway Bay store lost its licensing and closed its doors in December. And in January, it was Toowoomba's turn. In the country, there was only one left in the town of Morley — but not even it survived.
There is still a Blockbuster's official website for Australia, listing movies like Creed II, A Star is Born and Fantastic Beasts : The Crimes of Grindelwald to be released in March. In turn, the official Facebook page was abandoned in 2018.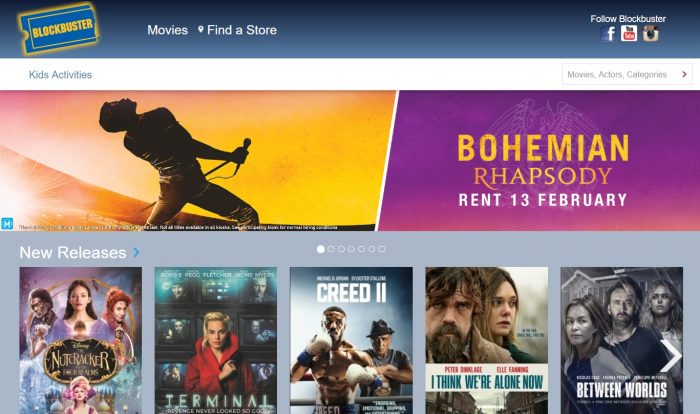 Blockbuster still had a chance in Australia because access Fixed internet access is expensive and unstable, making accessing Netflix and the like difficult. The government spent $38 billion to install a nationwide bandwidth infrastructure broadband, known as NBN, but the project has suffered several delays and criticism over the years.
Wireline prices are still high in Australia, as is number of complaints with carriers — but it looks like streaming won anyway. The average speed in the country is 33.3 Mb/s, against 29.8 Mb/s in Brazil, according to Ookla.
Last Blockbuster in the world is in the US
Last year, the last two Blockbuster stores in Alaska — located in the cities of Anchorage and Fairbanks — shut down. They survived for the same reason: in this US state, internet access is expensive and slow.
There is only one Blockbuster left in the entire world: it is located in Bend, Oregon, USA. It is a franchisee; its own stores were closed in 2013. The brand belongs to Dish Network, a satellite pay TV operator, which paid US$ 320.6 million in 2011.
In Brazil, Blockbuster opened its first stores in 1995; its operations were acquired in 2006 by Lojas Americanas. Without fanfare, the brand stopped being used here in recent years. The official site blockbuster.com.br was deactivated in October 2016, according to Internet Archive.
With information: Engadget.