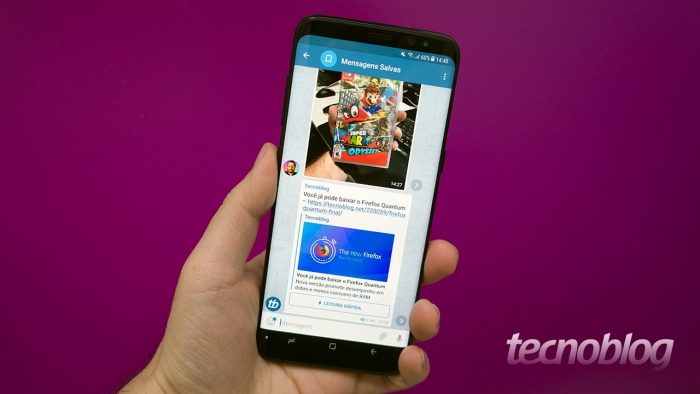 Telegram has gained an update this Wednesday (15) to add, among other functions, the possibility to quickly save messages and send photos or videos grouped in a single album — so you don't bother your contact with trillions of notifications at the same time. p>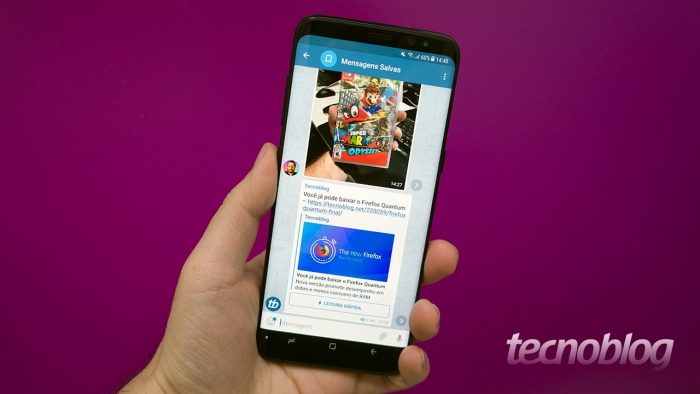 The coolest feature is saving messages. Whenever you receive an important file or message, you can forward it to the Saved Messages contact and consult it at any time. The function already existed as a hack (you could start a conversation with yourself), but it has been improved and now shows a button that takes you to the place where the message was originally sent.
Version 4.5 also allows you to upload an album with up to 10 photos or videos. The content will be displayed in thumbnail format; click on one of them to view the image in a full-screen slideshow. This format will also be used in the multiple profile pictures that you can register on Telegram.
Other new features of the messaging app are the improved search ( You can now search for channels, groups and public bots in the tool) and the ability to pin messages to channels. On iOS, Telegram also received a new settings screen and iPhone X support.