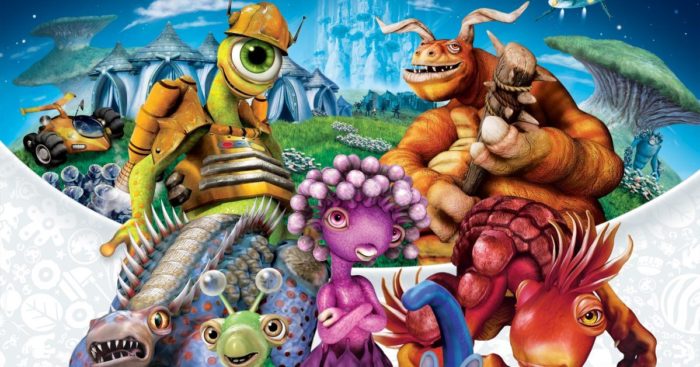 Spore is a simulation, strategy and resource management game - released in 2008. Well spoken at the time, the game allows a huge variety of customization of beings, tribes and civilizations . All of this can take quite a while to play or you can speed up this process using codes. Want to know which ones? Then take a look at some cheats for Spore on PC.
Cheats and codes for GTA 5 – Xbox One and 360, PS4, PS3 and PC
Cheats and codes for Red Dead Redemption 2 (PS4 and Xbox One)

Spore cheats: how to activate
Before entering any code, you must first activate the in-game command console. It is recommended to make a backup of the save before using the cheats, in case there is any problem.
With the game already running, press the keys CTRL + Shift + C to appear the code editor. It is important to correctly type both uppercase and lowercase letters.
After typing, press Enter to activate. To make the code edit box disappear, just click the "X" or ESC.
Spore cheats: codes – effects
| | |
| --- | --- |
| CODE | EFFECT |
| moreMoney | Adds $2,000 to the level of civilization and $1,000,000 in the space phase |
| refillMotives | Restore your health and other stats |
| addDNA | Gain 150 DNA points |
| unlockSuperWeapons | Unlocks more powerful weapons |
| spaceCreate | Unlocks and reloads creation tools while playing in space |
| freedom [on/off] | Disables (on) or Reactivates (off) the complexity threshold editor |
| evoadvantage | Use this cheat when starting a new creature. So you can choose any creature already evolved from Sporepedia |
| levels -unlock | Use it in the main menu to unlock all the levels |
| levels -unlockAdventures | Use at main menu to unlock all Maxis adventures |
| SetTime [h, m] | Set a time for your Avatar's position (h = hour, m = minute) |
| universeSimulatorPirateRaidFrequency # | Set the number of times pirates will invade your system (# = number) |
| universeSimulatorPirateRaidAllyFrequency # | Set the number of times pirates will invade your allies' system (# = number) |
| universeSimulatorPirateRaidPlunderFrequency # | Set the number of times pirates will steal spice from your system (# = number) |
| movie | View all videos |
| blocksmode | Turn creatures into their blocky versions |
| highresTextur eLevel [off/low/medium/high] | Adjusts the quality of vehicle and building textures |
| rename planet [new name] | Rename a selected planet |
| rename star [new name] | Rename a selected star |
| freeCam | Frees the camera to look around |
| capturePlanetGIF | Captures a rotating GIF from the your planet. The file is saved in the "AnimatedAvatars" directory |
| killallhints | Get rid of all hints |
| setConsequenceTrait X | Changes your creature's trait. Replace the "X" with some of the codes: cell_carnivore; cell_herbivore; cell_omnivore; creature_aggressive; creature_mixed; creature_social; tribe_aggressive; tribe_mixed; tribe_social; civ_religious; civ_economic; civ_military; space_bard; space_shaman; space_trader; space_diplomat; space_knight; space_scientist; space_zealot; space_ecologist; space_warrior or space_wanderer. |
| help | Displays a list of commands |
| help [code of cheat] | Gives moredetails about certain code |
| help -full | Gives more details about all cheats |
| history | Shows you a history of the last cheats you used |
| clear | Clears the command console |
| quit | Exit the game |