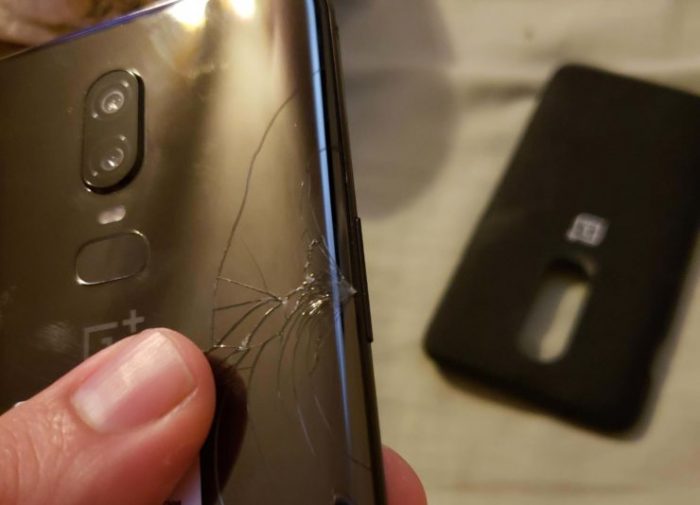 The OnePlus 6 is a very powerful, beautiful smartphone and all this did not prevent problems from appearing. According to some Reddit users, their devices have a cracked back glass. Worse: it cracked on its own.
There is no doubt that OnePlus makes great smartphones, with a price well below what the competition in the same segment charges. The OnePlus 6 is an example of this, with heavy hardware, promising cameras and a very attractive design. On the other hand, apparently the switch from metal to glass this generation has brought problems for some users.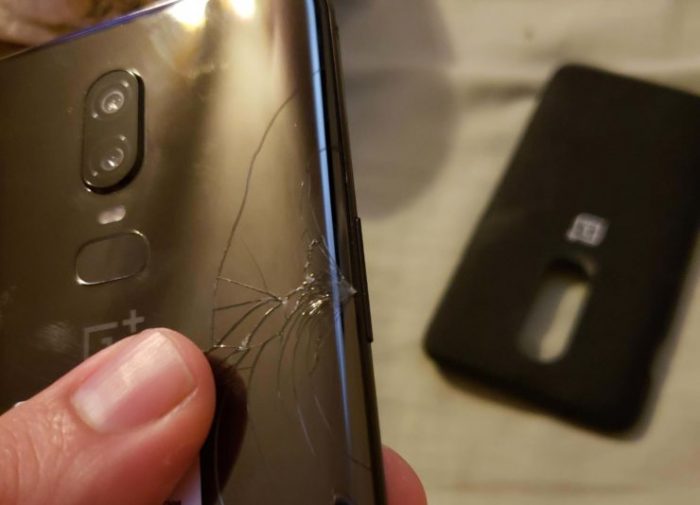 A post on Reddit shows the image above, of the back of the OnePlus 6 with the glass cracked and with the source of the damage coming from the volume buttons. Other owners also noticed a similar problem, some with the phone suddenly cracked and others with cracks that appeared even with the protection of a case on the device - one of them was the silicone case, which comes in the OnePlus box.
p>What stands out is that the damage from all complaints originates in exactly the same place, where the volume buttons are. The cause of the damage is still a mystery, but it could be related to the heat generated by the Snapdragon 845 processor, which expands the glass and makes the area more fragile.
The chip is not exactly close to the volume buttons , but the heat generated spreads through the smartphone and the edges are the areas of least resistance of the glass. Meanwhile, within the same forum post, users are torn between claiming that there is a design flaw, or that the cracking is the result of users being careless with their devices.
With info: wccftech.