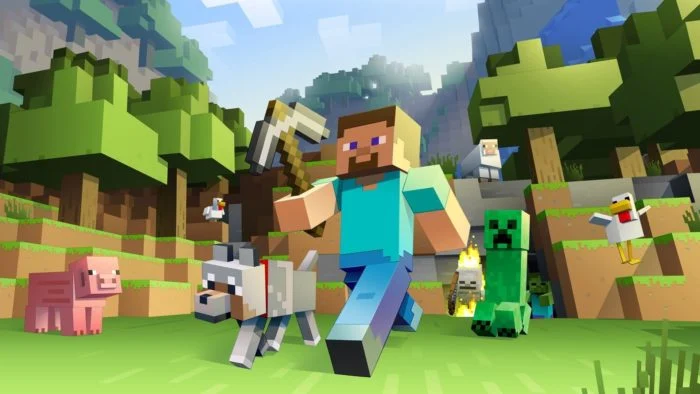 Games like "Shooting Minecraft" are an alternative for those who love pixeled graphics but don't need a good FPS (First Person Shooter). There are several titles that are inspired by Minecraft, but have nothing to do with the game of Mojang. We've put together a list of ten free games to choose from new challenges in giant pixels.
Minecraft commands and cheats [PC, iOS, Android, PS4, Xbox and Switch]
How to play Minecraft [10 tips for beginners in the game]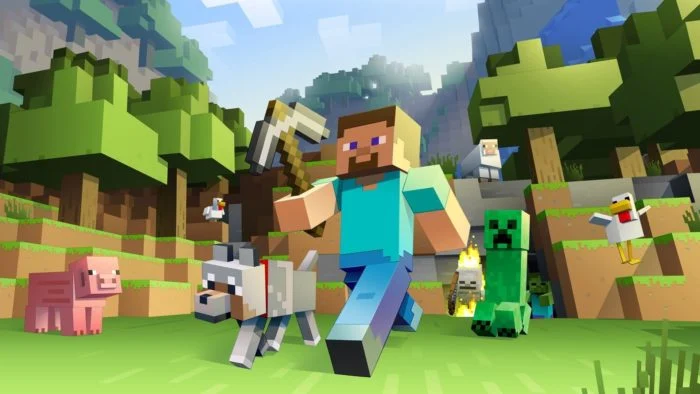 Shooting Minecraft! 10 most famous games of this style
The most famous FPS game with Minecraft look, has the format of team deathmatch, two teams facing each other to see who is the best. Found on several websites, it can be played through the browser and its PRO version is sold on Steam for PC.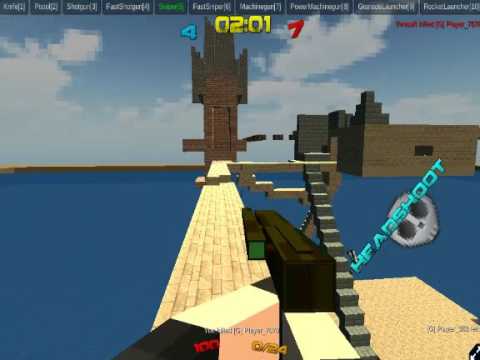 2) Block Strike (Android)
One more option and it also works in the format of team deathmatch, with the teams facing each other. With over ten million downloads, it is one of the most sought after.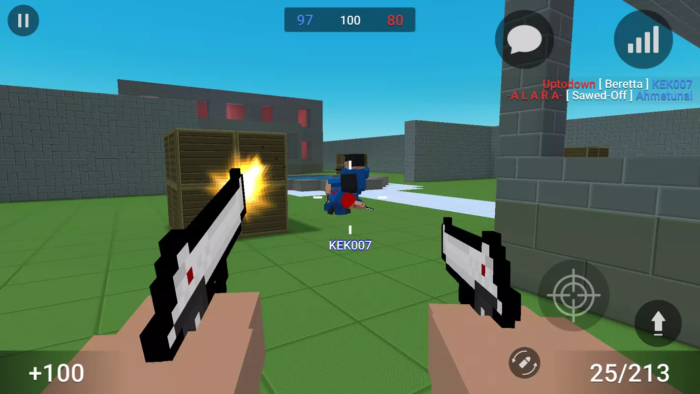 3) Block Gun: FPS PvP War (Android)
Block Gun is yet another champion of downloads, with over five million installs. It is, by far, the one that has the most beautiful look, excellent graphics and gameplay for those who want to shoot characters with the aesthetics of blocks.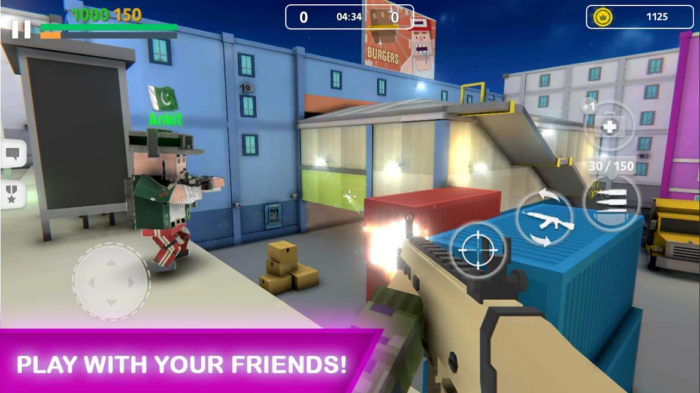 4) Pixel Gun 3D (Android/ iOS/Windows Mobile)
If you want a FPS also with Battle Royale mode, just like Fortnite and PUGB, Pixel Gun 3D is your request, full of players and with high quality graphics, this champion of downloads is free and was made for your smartphone.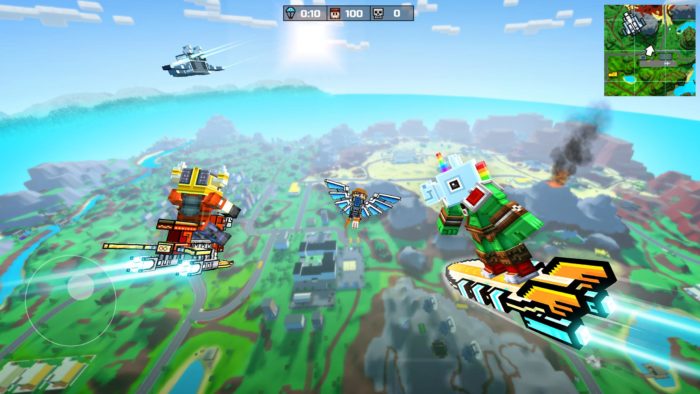 5) GunCrafter (Android)
"I don't want to shoot my classmates, I like to build weapons and practice on targets…"
That's ok!
The GunCrafter brings this possibility. The objective is to create pixeled weapons with different materials and battle for points in challenges by shooting targets against the clock.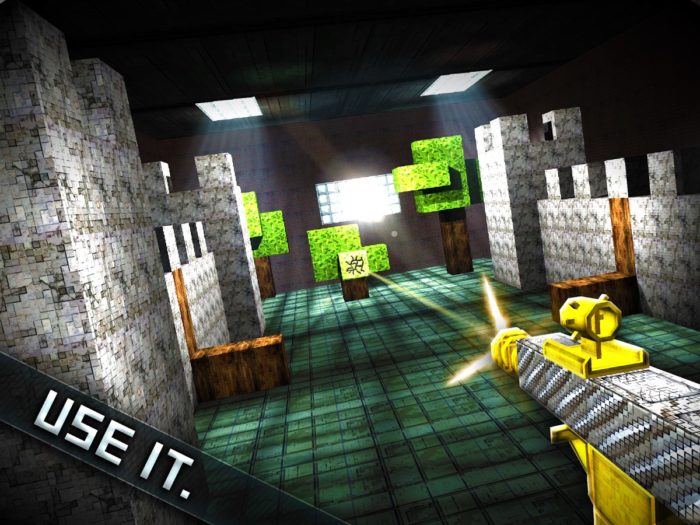 6) Pixel Combat: Zombies Strike (Android)
Do you feel like surviving and killing zombies? Install Pixel Combat: Zombies Strike, team up with friends and face off against hordes of zombies. Protect your home, build a time machine and save everyone.
7) Pixel Combat : World of Guns (Android)
Like Pixel Combat, but don't want to play online? All right, there's a game for you too. The World of Guns version of Pixel Combat is the update to that success, in the offline version. With many more weapons and stronger enemies, it will be difficult to survive.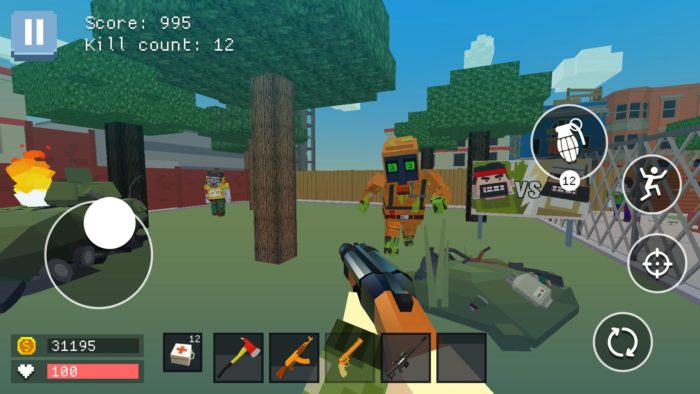 8) Pixel Grand Battle 3D (Android)
Imagine all game modes in a single mobile game . This is Pixel Grand Battle 3D, with superior quality pixeled graphics, this Shooting Minecraft invites you and your friends to: survive in Battle Royale, hold ground in Domination, be agile in Capture Flag or simply blast everyone away in DeathMatch.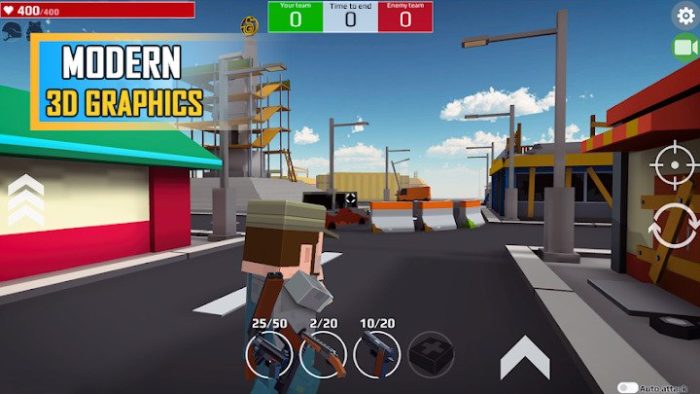 9) Pixel Danger Zone (Android)
Thought of pixeled Battle Royale, thought of Pixel Danger Zone. The closest Battle Royale to the champions of this style of play, with all the look of Minecraft. Jump on the cube island with nothing, get your items and weapons, survive. Many hours of fun await you in this free mobile online and game, with cube aesthetics.
10) LastCraft Survival (Android)
If you need a little more challenge, look for LastCraft Survival. In this Post-apocalyptic MMO game, produce your own weapons, kill hordes of zombies, stealthily or by shooting all over your phone.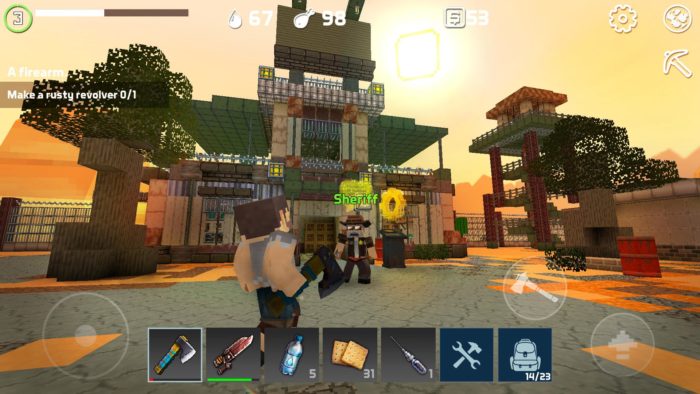 Make your choice and guarantee many hours of fun. Whether in DeathMatch, defeating zombies or surviving Battle Royale, there are many options for you to have fun playing FPS without leaving the graphical look of Minecraft. Good Games, have fun!