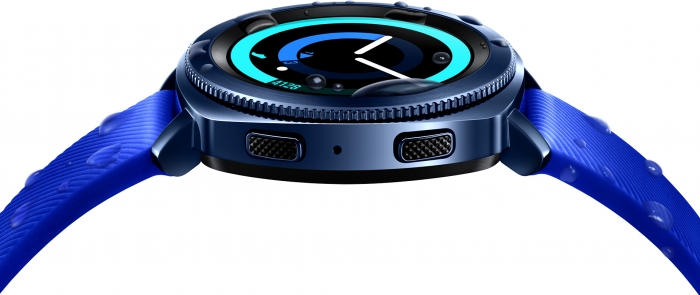 The Gear S3 is an excellent smartwatch, but it arrived much larger than its predecessor (which was no longer so compact). Samsung decided to meet the public with thinner wrists with the Gear Sport, a smaller version, but which brings the main features of the company's main watch.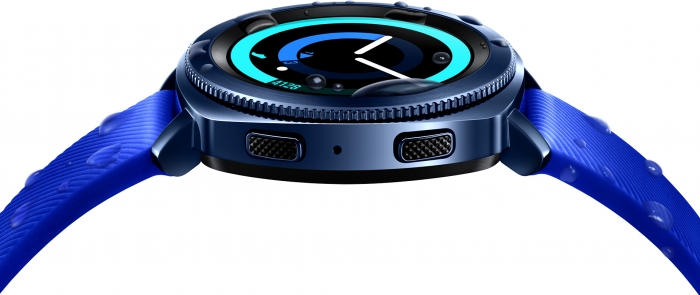 Look here: I said "more compact", not "small". The Gear Sport has a 42.9 mm case (versus the Gear S3 Frontier's 46 mm), a 1.2-inch Super AMOLED circular screen with a resolution of 360×360 pixels and a 300 mAh battery that promises to last up to four days. It has a sportier look, as the name suggests, and continues to bring the rotating crown to navigate the Tizen interface.
You can track your runs with the built-in GPS and heart rate reader. New to the Gear S3 is the monitoring of swimming activities: Samsung says the Gear Sport has a water resistance of 5 atm (or 50 meters). In addition, 4GB of internal memory can be used to store Spotify music offline.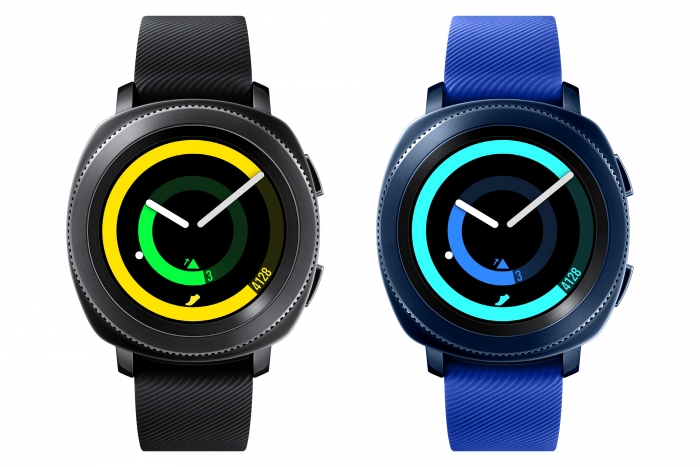 Gear Sport continues to support to Samsung Pay, but it does not have MST (technology that simulates the magnetic stripe), only NFC, so compatibility with payment machines will be lower. In addition, Samsung has not announced an LTE version — anyway, even if it did, it could not be marketed in Brazil due to Anatel's restrictions.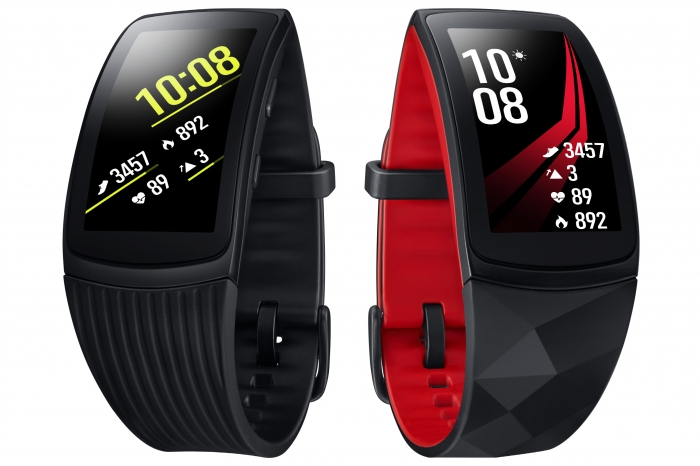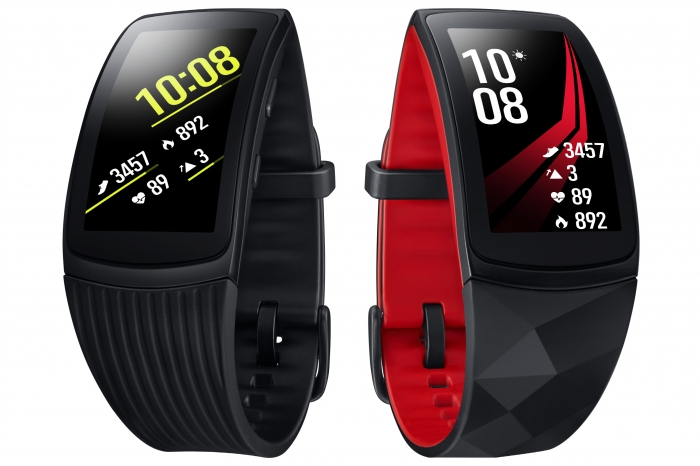 The company also announced the Gear Fit 2 Pro. It comes with a 1.5-inch curved screen (216×432 pixels), 5 atm water resistance and 4 GB storage. Built-in GPS, Bluetooth headphone support and Spotify offline let you exercise while leaving your smartphone at home. It's the only one that has a price announced for now: it arrives in the United States on September 15, for US$ 199.
With information: TechCrunch.