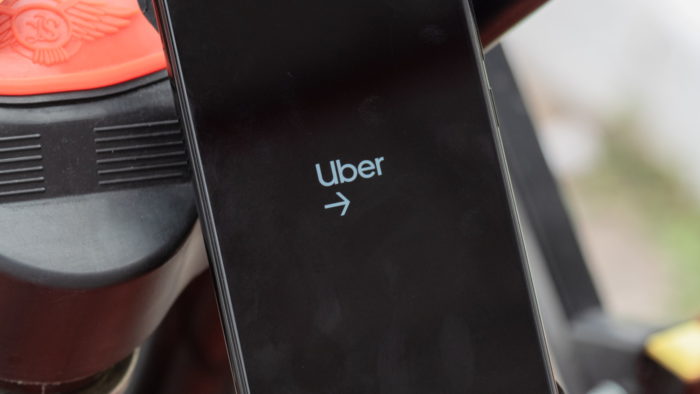 There are several ways to pay in the Uber app, and one of them is prepaid or Uber Cash: You buy R$50, R$100 or R$200 credits to use on Eats rides and deliveries. Now, you can purchase them through the app by paying via bank slip or transfer thanks to a partnership with Ebanx.
How cash payment in Uber works
How change Uber's payment method during a trip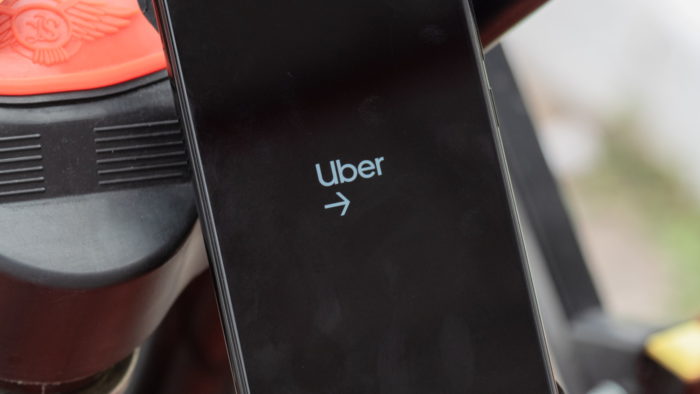 It works like this: in the Uber app for iPhone and Android , open the side menu and tap Payment; then go to Add balance and choose one of the value options. All offer a discount: you will pay BRL 49 for BRL 50 in credits, BRL 97 for BRL 100, or BRL 190 for BRL 200.
At the bottom of the screen, you can choose between three means of payment: "boleto", "transfer" or "card/PayPal". In the case of the boleto, you will have to enter your name and CPF so that Ebanx generates the document with a barcode. You can copy this code and use it in the bank's app, or save it as a PDF to print and take it to a physical branch.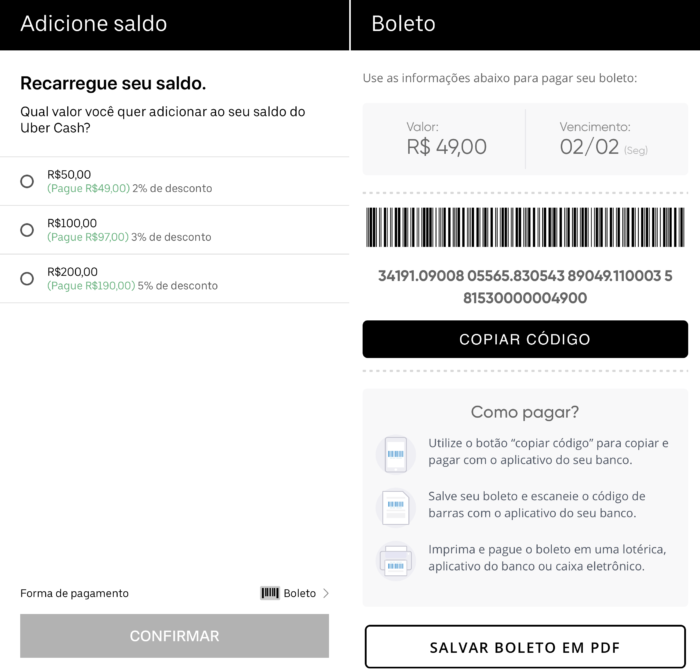 If you choose bank transfer, you will also need to enter your name and CPF. Once this is done, simply inform the branch and account number of origin, its ownership (own or third party) and the name of the bank. Ebanx will show the account to which the money should be transferred.
It is worth noting that, as it is a transfer, it is possible to make the payment through any bank in the country, including traditional ones (Itaú, Bradesco, Santander, Caixa, Banco do Brasil) and the newer ones (Nubank/Nu Pagamentos, Banco Inter, C6 Bank). It is necessary to transfer the entire amount at once; otherwise, Ebanx will issue a refund and the Uber Cash credit will not be released.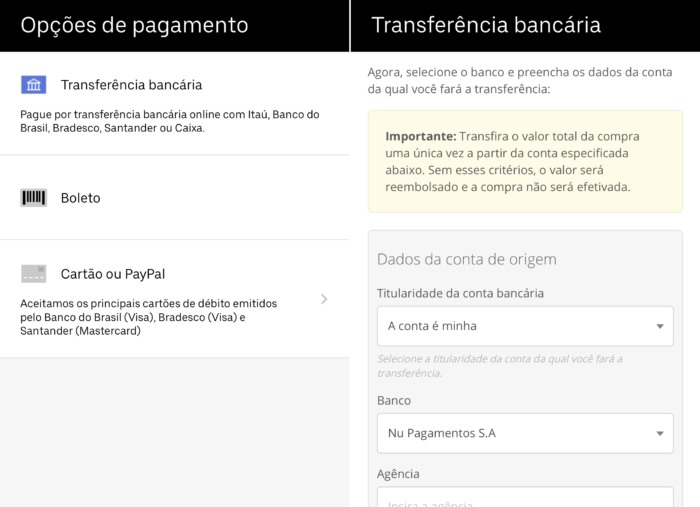 A tip: you can buy R$25 in Uber credits outside of the app. Americanas.com and Submarino sell a digital gift card in that amount, and offer 2% cashback (R$0.50 back) when paying with the Ame digital wallet.
Uber Rewards for passengers is in 15 cities
In a statement, Uber also mentions the Uber Rewards loyalty program, which arrived in Brazil last year and is available to users in Belo Horizonte, Brasília, Curitiba, Florianópolis, Fortaleza, Goiânia, João Pessoa, Maceió, Natal, Porto Alegre, Rio de Janeiro, Santos, São Paulo, São José dos Campos and Vitória.
Not every passenger has access to Uber Rewards, but if you are part of the program, You will receive a 10% discount for three days when you accumulate 500 points. The score is calculated based on the amount spent on Uber rides and Eats delivery; trips with Uber Black and Uber Comfort earn more points.