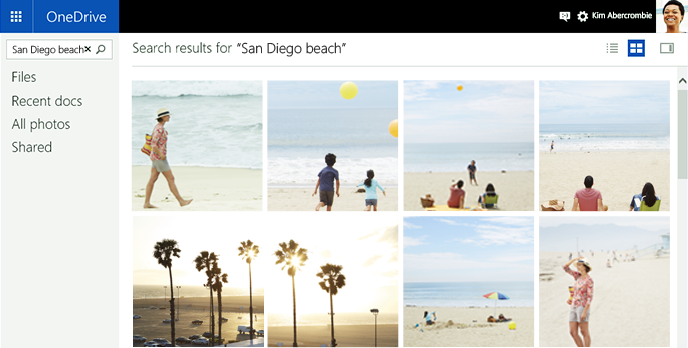 Generous space has long ceased to be the only attraction of cloud storage services. Aware of this, Microsoft continues to update OneDrive: this week, the company announced some very interesting features for the service, such as searches based on file content and automatic insertion of tags in photos.
In the first case, OneDrive will use the Bing engine to search within documents in Office and PDF formats, a useful feature, for example, when you need to find certain information, but you don't know which file contains it.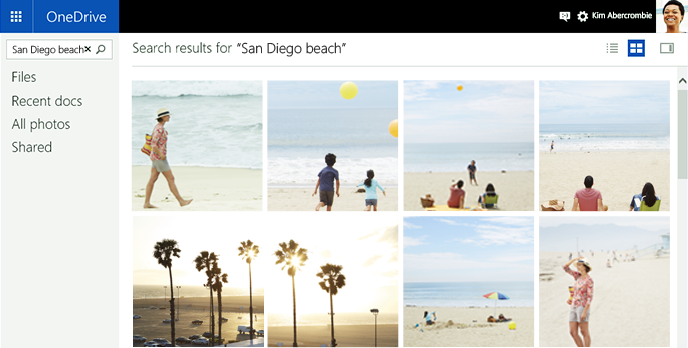 Search will also get smarter with photos, further increasing the rivalry with Google Drive. OneDrive will be able to identify text within images and index this data. So, if you search for "Copacabana", for example, all photos that contain this word will appear in the results. Information such as dates and locations of images can also be used as parameters in searches.
The automatic tagging feature is also related to searches. OneDrive will analyze images to recognize actions and context. In a photo of a beach, for example, the service will be able to identify what is there and create labels such as "beach", "people", "sand" and "sun".
This feature is linked with Adam, a Microsoft Research project that uses artificial intelligence to not only recognize objects and environments in images, but also contextualize and classify them.
Microsoft is also expanding the automatic backup function of images. It is already possible to do so from the service's apps for Android, iOS and Windows Phone. The idea now is to send photos from digital cameras, external hard drives and USB sticks to OneDrive when these devices are connected to the computer.
When a significant number of images are automatically uploaded, OneDrive can send some of them to your email with a link to the entire collection. It's a way to enjoy them again or, forwarding the message, share them with friends and relatives.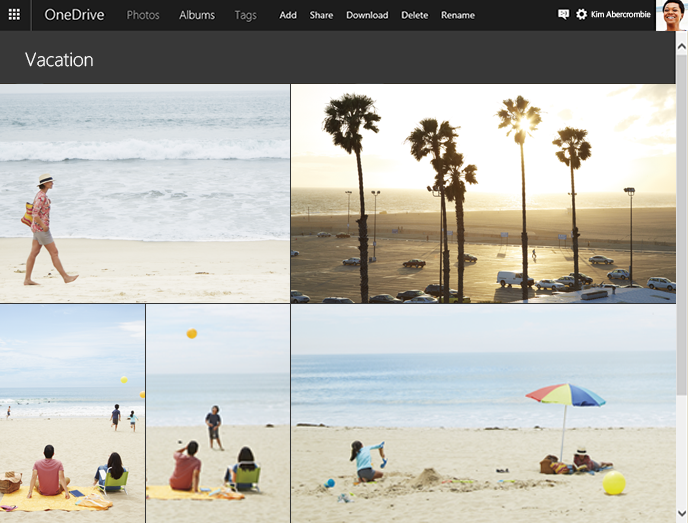 Another announcement is the new album mode, which improves the viewing experience of images with larger thumbnails, presentations in collage format and automatic adaptation to screens of varying sizes.
How these updates should do As the use of OneDrive increases - this is what Microsoft expects -, the additional free space for storing images is being increased from 15 GB to 30 GB.
The news will appear for all users in the next few years. days. Some of them, like the new album, are already available on iOS. Microsoft promises not to take long to update the apps for Android and Windows Phone.