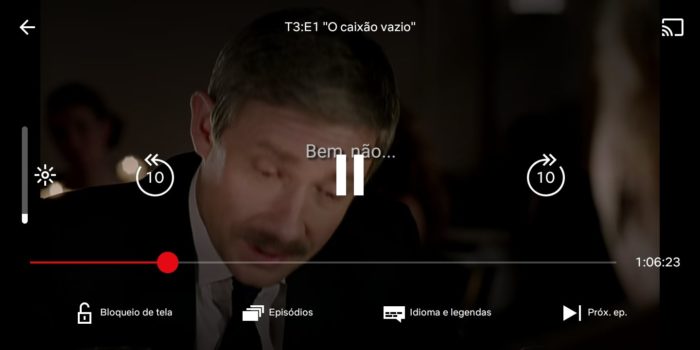 The Netflix app for Android has been updated over the last week to include a new feature called "screen lock": if touch the touchscreen, you don't run the risk of accidentally pausing the series, or skipping ahead to another moment in the video.
Netflix releases free documentaries to watch on YouTube
How lock profiles, series and movies with PIN on Netflix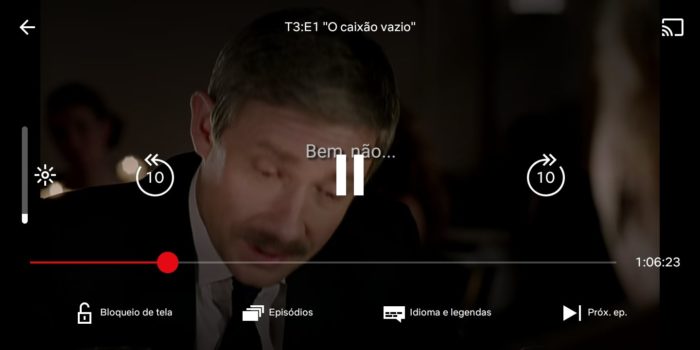 Netflix updates app with screen lock
On Twitter, the screen lock has been mentioned over the last few days, including by users in Brazil. This is a new button at the bottom of the playback interface, next to "Episodes" (in the case of series) or "Audio and subtitles".
As explained in the 9to5Google, this button hides the entire Netflix interface, including the play/pause buttons and the slider to advance the video. When touching the screen, only a padlock icon appears, which you must tap to unlock it. It's a way to prevent accidental touches from interfering with the user experience.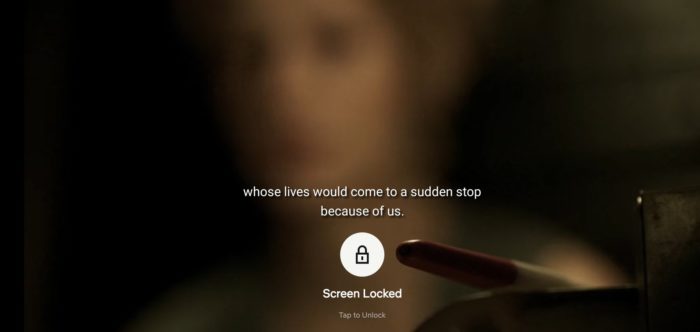 On the left side, you'll also see a slider of brightness, a feature that has been tested in the Netflix app since at least December 2019.
Apparently, only the Netflix Android app has the screen lock feature; this wouldn't have appeared for iPhone and iPad users yet.
Images by @IVitorine and @reginechona