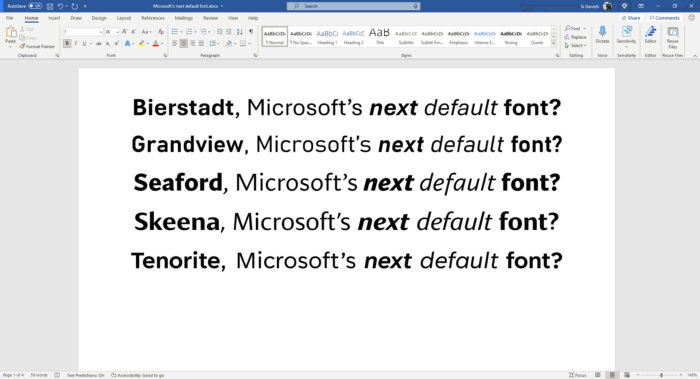 Microsoft has announced that it will change the default font for Office. He will leave Calibri after 14 years and now has five possible replacements under consideration. Taking advantage of the occasion, the company wants your help to evaluate the available options and indicate which one is your favorite.
Gmail can now edit Office documents in email attachments
How to install fonts on Windows [all versions]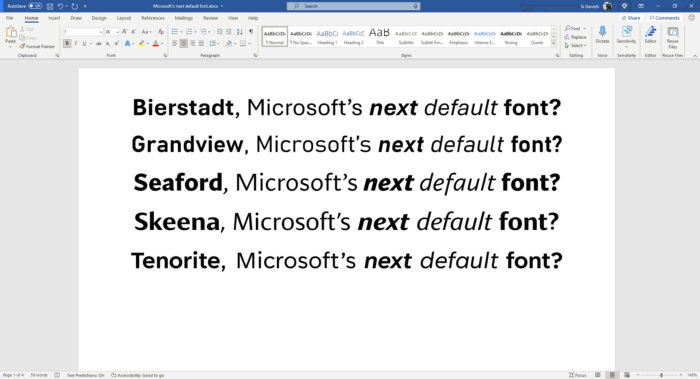 Microsoft has five options for new default Office font (Image : Disclosure)
Possible replacement fonts for Office include Bierstadt, Grandview, Seaford, Skeena, and Tenorite. To highlight the differences between them, Microsoft has published an example with the fonts in Word. The demo provides details on the fonts in standard, bold and italic formats.
Candidates to replace Calibri
The company also highlighted the characteristics of each font. Bierstadt, for example, is inspired by mid-20th century Swiss fonts such as Helvetica. According to the creator, Steve Matteson, the aim of the new proposal is to offer a simple and rational font capable of contrasting with Arial.
The Grandview, created by Aaron Bell, is inspired by in the typography used on German road signs. As with road signs, the idea is to offer a readable option from a distance. At the same time, the new font looks nice for reading long texts.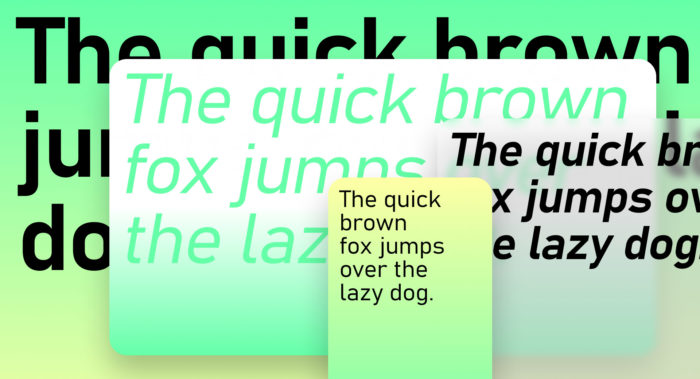 Grandview is one of five options to replace Calibri (Image: Divulgation/Microsoft)
The Seaford adopts asymmetric shapes to facilitate reading by highlighting the differences between letters. Created by Tobias Frere-Jones, Nina Stössinger and Fred Shallcrass, the font looks familiar and even resembles classic fonts, but dispenses with serifs like those used in Times New Roman.
The fourth option to replace Calibri in the Office is Skeena, created by John Hudson and Paul Hanslow. In Microsoft's statement, it was classified as a "humanist" font based on the forms of other traditional fonts. Unlike Seaford, Skeena aims to offer an air of novelty.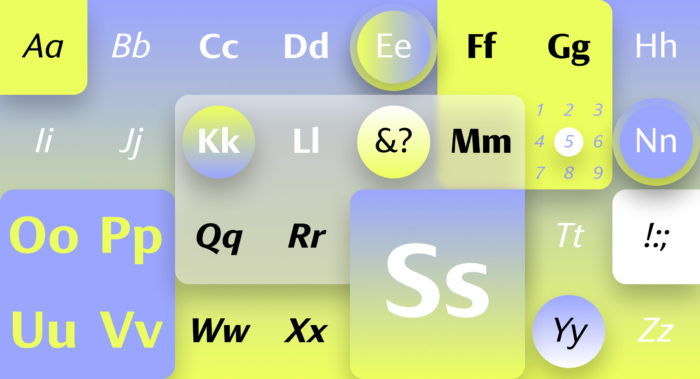 Skeena, candidate for Office's default font (Image: Handout/Microsoft )
Finally, there's Tenorite, an option with a more rounded and wider look compared to Calibri. Creators Erin McLaughlin and Wei Huang say they also wanted to help users get more words into a line. Therefore, the font also has narrow versions, ensuring more versatility.
The five new fonts are now available to all Microsoft 365 users. this tweet from Microsoft. The company will take the comments into consideration to define in 2022 which will be the official replacement for Calibri.