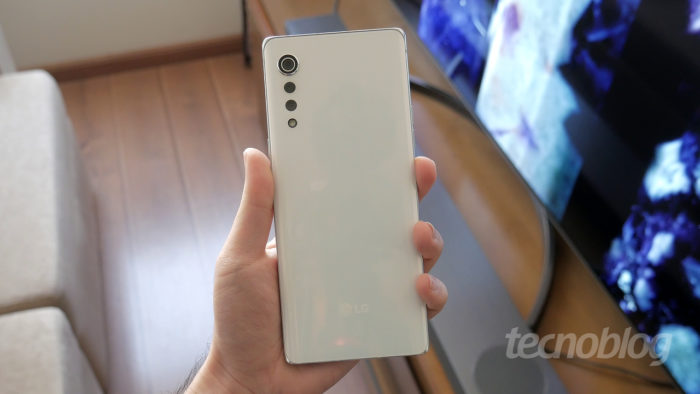 Do you know the last time LG made a profit from cell phones? In 2014! Since then, it has been suffering constant losses in the mobile division, and that has not changed in the third quarter of 2020. At least, the other areas of the company are profitable, involving products such as TVs, home theaters and washing machines.
ul>
LG launches self-cleaning wireless noise-canceling headphones
[Review] LG Xboom Go PL7 Bluetooth Speaker: Powerful Sound and Multicolored Lights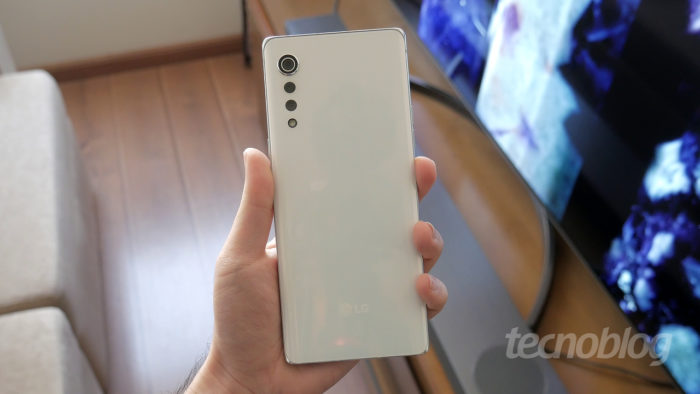 LG Velvet (Image: Paulo Higa/Tecnoblog)
A survey by Tecnoblog shows that, between January From 2015 to September 2020, LG lost $3.44 billion in the cellphone division. That doesn't take into account the other parts of the company.
LG ended up falling behind in a global market currently dominated by Samsung, Apple, Xiaomi and Huawei. In Brazil, it would still be in third place in sales, behind only Samsung and Motorola.
The manufacturer has been trying to stand out with more flashy designs, such as the LG G8X ThinQ with a second screen accessory and the LG Wing with rotating screen. However, this was not enough to reverse the constant losses.
LG plans more cheap phones
In a statement, the company notes that the third quarter loss (US$ 124.9 million) was lower than in the same period last year, which is a begining. This is due "in large part to increased production efficiencies, cost savings from greater use of design outsourcing, and greater demand for cheaper models."
To try to achieve profitability, LG plans to strengthen its line of more affordable cell phones in Latin America and North America, in addition to "continuing to improve operational efficiency". This week, it announced the LG K52, K62 and K62+ in Brazil with prices starting at R$1,499.
These are the financial results for the LG cellphone division a each year:
2013: profit of $64.45 million
2014: profit of $295.29 million
2015: loss of $103.17 million
2016: loss of $1.09 billion
2017: loss of $192.33 million
2018: $700.65 million loss
2019: $858.34 million loss
2020 (through third quarter): $494.96 million loss
In the third quarter of 2020, LG had profit of $921.47 million, up 21% over the same period last year. This was mainly pulled by the Home Appliance & Air Solution division, which corresponds to washing machines, air conditioners and the like. The Home Entertainment area was also profitable; it encompasses TVs and home theaters. The cell phone division, however, did not help.