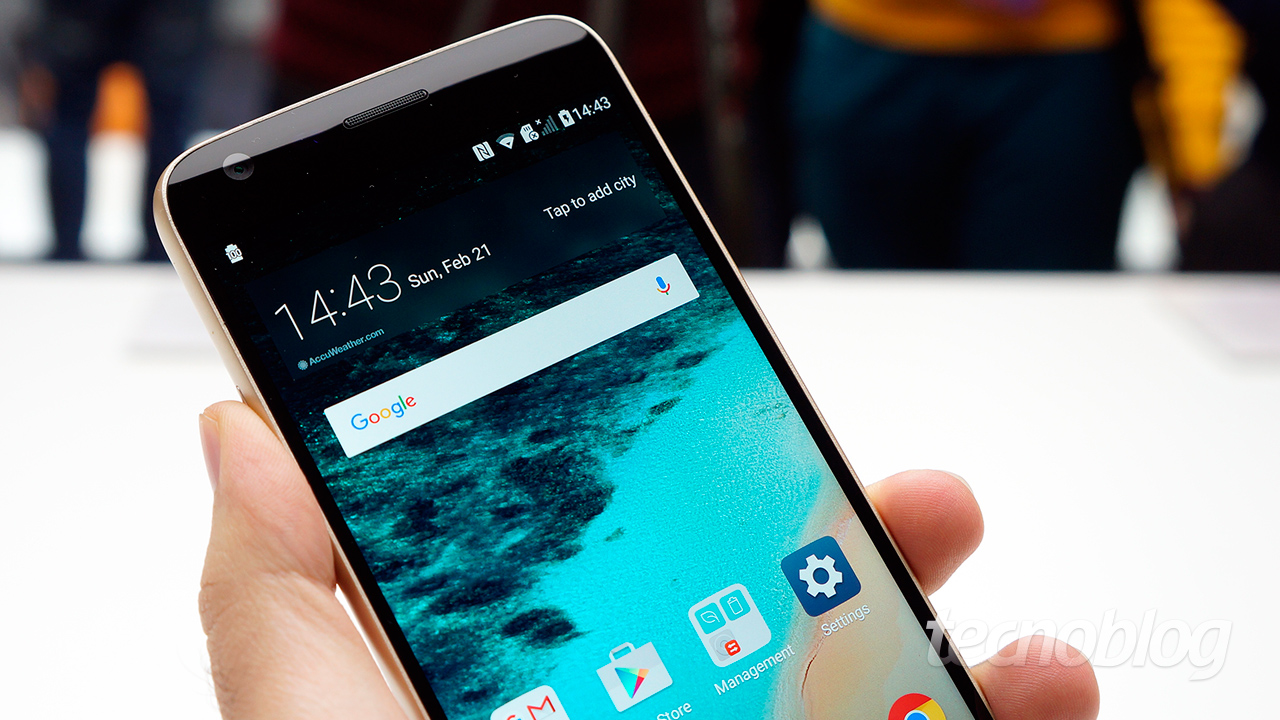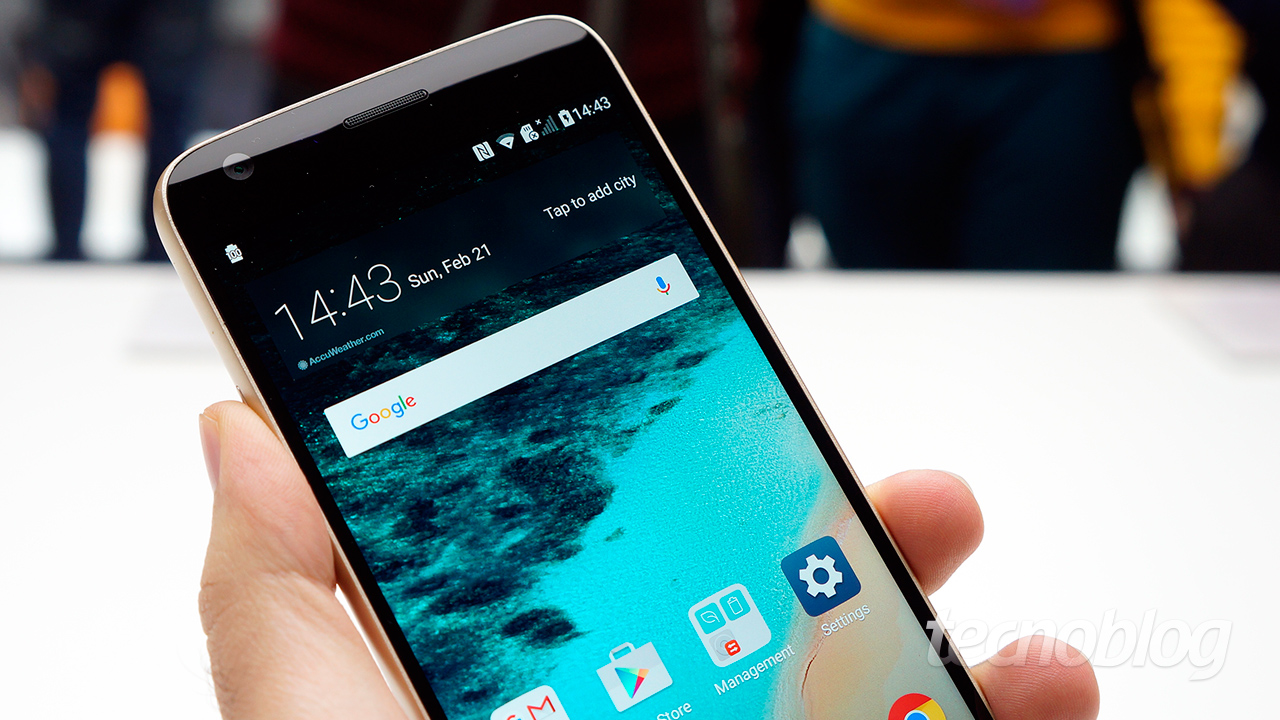 Direct from Barcelona — LG announced this Sunday (21) the G5, a smartphone with three cameras, modular design and accessories that promise to please all types of users. Finished in aluminum, the South Korean flagship has a 5.3-inch screen, spare hardware and renewed software. I went to take a closer look at it.
For me, the G5 is a smartphone that tries to escape the sameness. Every year we're seeing basically the same thing in launches: faster processor, bigger screen, better camera, a refinement in design… and that's all. There's nothing really exciting or off the beaten track.
LG has gone against the grain by shrinking the screen to 5.3 inches, messing with the design completely (there's practically nothing on the G5 that looks like any other smartphone of the brand) and add the "modules", which are nothing more than accessories that are completely integrated with the smartphone and add new possibilities of use.
Without delay, here is the video of the first impressions of the smartphone. G5:
The G5 has a Snapdragon 820 processor, 4 GB of RAM, 32 GB of internal storage and 2,800 mAh battery. The 5.3-inch screen continues with a resolution of 2560×1440 pixels and an IPS panel, with an upgrade to Gorilla Glass 4, which promises resistance against accidental drops. The "normal" rear camera has a resolution of 16 MP and an aperture of f/1.8, while the wide-angle camera has 8 MP and a lens of f/2.4.
In Brazil, the device is expected to start to be sold by the end of April. The price has not yet been announced.
Paulo Higa traveled to Barcelona at the invitation of Intel.