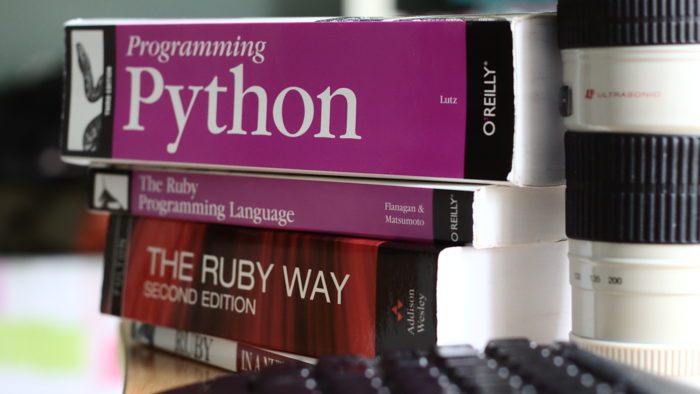 A survey published by SlashData reveals the most popular programming languages today on a global scale. JavaScript leads by hand thanks to the wide diversity of web applications. But Python and Java have significant participation and, in fact, appear in the following positions.
9 sites to learn to program for free
What is GitHub?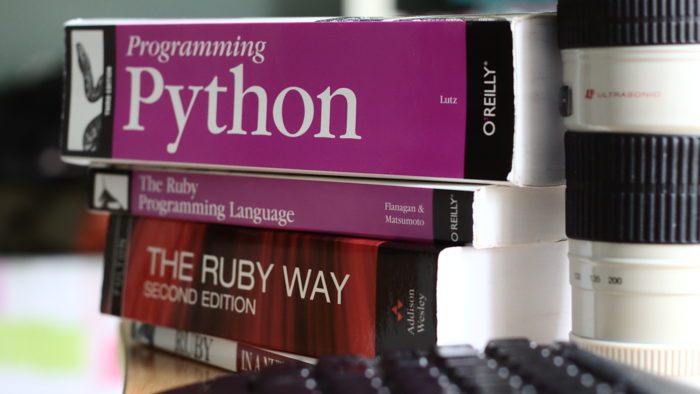 Python book (image: Mike McCune/Flickr)
Called State of the Developer Nation (PDF), the study was based on Q3 2020. To find out which languages ​​are the most popular and find answers to many other development questions, SlashData surveyed more than 17,000 developers from 159 countries.
JavaScript appears in the lead with an estimated 12.4 million developers worldwide. It is also estimated that, in the period from 2017 to now, 5 million programmers started working with the language. JavaScript finds space mainly in web applications or in the clouds.
In second place, with 9 million developers, is Python. Thanks to the growing demand for internet of things, machine learning and data science applications, the language gained 2.2 million adherents in 2019 alone.
Another proof that Python lives a boom in the market lies in the fact that the language has surpassed Java in the rankings during the beginning of 2020. But that doesn't mean that this last language's days are numbered. On the contrary: Java appears in the third position of the survey with 8.2 million developers joining.
According to SlashData, the Java community has registered 1.6 million new developers since 2017, although not has grown significantly in the last six months. Today, the language is mainly aimed at cloud and mobility applications.
The languages ​​C/C++ (6.3 million) and PHP (6.1 million) complete the "top 5". The list of the most popular languages ​​is this:
| | |
| --- | --- |
| Language | Developer base (in millions) |
| JavaScript | 12.4 |
| Python | 9 |
| Java | 8.2 |
| C/C++ | 6.3 |
| PHP | 6.1 |
| C# | 6 |
| Visual development tools | 2.8 |
| Swift | 2.4 |
| Kotlin | 2.3 |
| Go | 1.5 |
| Ruby | 1.5 |
| Objective C | 1.4 |
| Rust | 0.8 |
| Moon | 0.8 |
The trend is for JavaScript to remain isolated at the top of the ranking in the coming months, but it will not be surprising if Python narrows the gap with the first put, after all, applications based on machine learning and data science continue to grow.
As already said, these are the segments in that Python is most used. It's no accident that, according to SlashData's estimates, 77% of developers focused on these categories are adept at the language.