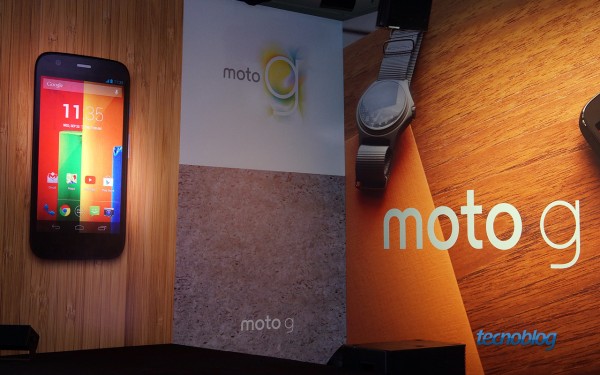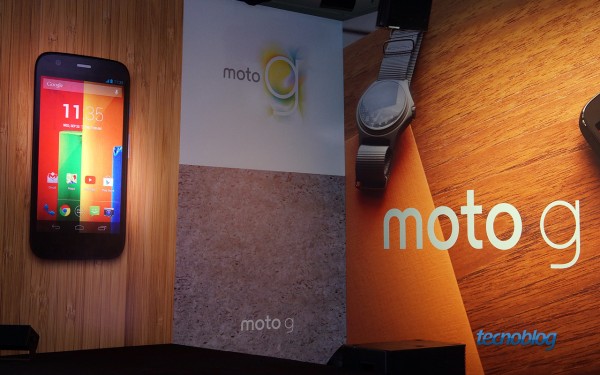 After several leaks in recent days, Motorola has made the Moto G official, an intermediate smartphone with a design and hardware similar to the Moto X, but more affordable. The worldwide announcement was made by Dennis Woodside, CEO of Motorola Mobility, during an event held in the city of São Paulo.
It is similar to the Moto X, but Motorola has made some modifications to make the device cheaper. The screen with a resolution of 1280×720 pixels decreased to 4.5 inches and the AMOLED panel gave way to an LCD. The powerful Krait 300 dual-core 1.7GHz processor has been replaced by a 1.2GHz quad-core Snapdragon 400 chip. There is 1GB of RAM, FM radio and a model that supports two SIM cards.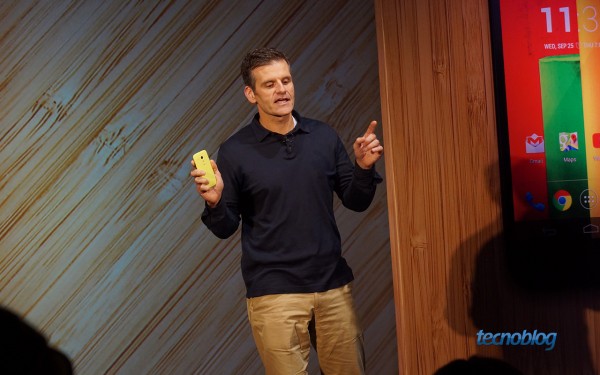 Dennis Woodside, CEO of Motorola Mobility, introducing the Moto G in Brazil
The Moto G camera has a resolution of 5 MP, and there is a front camera with a resolution of 1.3 MP. The battery has a capacity of 2,070 mAh. Pricing in the US will be quite aggressive: with no carrier contract and unlocked, the 8GB model will only cost you $179. The option with 16GB of internal storage will sell for $199. Anyone who buys a Moto G receives an additional 50 GB on Google Drive for two years.
In Brazil, it will also have an interesting price: the 8 GB versions will be sold from today for R$ 649 (single SIM ) and R$699 (dual SIM). There will also be two special models, both with 16 GB and two chips: the Moto G Colors Edition goes on sale on November 18, has four colored back covers (lemon yellow, red, white and black) and will cost BRL 799; the Moto G Music Edition will cost BRL 999 from the first week of December, with Tracks Air wireless headphones.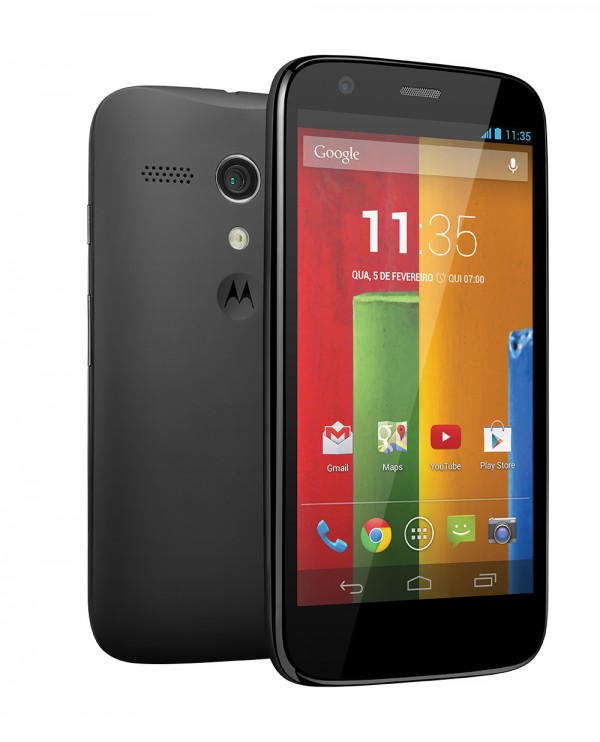 p>Moto G comes with Android 4.3 Jelly Bean, practically unmodified compared to Android designed by Google, and has a guaranteed update to version 4.4. Motorola claims to have made some software optimizations to make the device faster: the Moto G opens the browser, makes a call and loads the home screen about 1 second faster than the Galaxy S4, which has more powerful hardware.