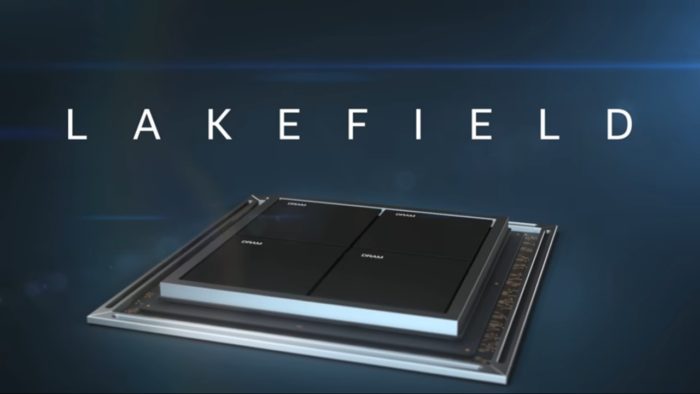 Announced in January 2019, Lakefield, Intel's hybrid processor, will be discontinued. The chip is designed to equip ultraportable notebooks or devices with two screens that prioritize battery life. The component is also seen as a reaction to Qualcomm's arrival in the laptop segment.
What processors work with Windows 11? [Intel and AMD]
Intel launches 11th generation Core up to 5 GHz for notebooks and 5G module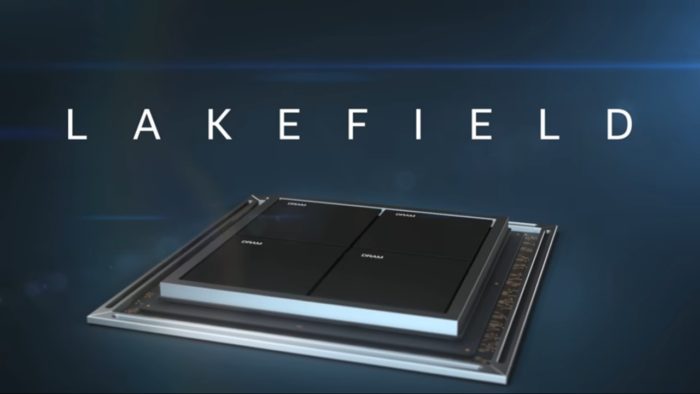 Lakefield (image: publicity/Intel)
With Lakefield, Intel promised low power consumption, but without sacrificing processor performance. It is at this point that the hybrid feature takes shape: the chip was equipped with a Sunny Cove core for high-performance tasks and four smaller cores (Tremont) based on the Atom platform that respond to undemanding tasks.
It is an approach that refers to the big.LITTLE technology present in ARM chips, which combines low and high performance cores to reduce power consumption by the processor.
Released in two versions — i3-L13G4 and i5-L16G7 — Lakefield also stands out for being one of Intel's first lines to be based on Foveros technology, which places different parts of the chip in layers instead of side by side.
Thanks to that, the company was able to make the CPU only 12×12 mm in size and be installed on a tiny board that also houses other components, such as RAM memory.
Lakefield was in few devices h2>
One of the factors — perhaps the only one — that led Intel to discontinue Lakefield is its low market penetration. As far as is known, the chip is present in only two devices: the foldable Lenovo ThinkPad X1 Fold and the Samsung Galaxy Book S laptop.
The Galaxy Book S with Lakefield was tested by Tecnoblog. During the tests, the equipment performed satisfactorily in productivity applications. Heavy applications, however, caused the processor to present some bottlenecks.
The battery tests made the notebook have autonomy between eight and nine hours on a full charge and moderate use, an average well above most notebooks. on the market, but below the 17 hours predicted by Samsung.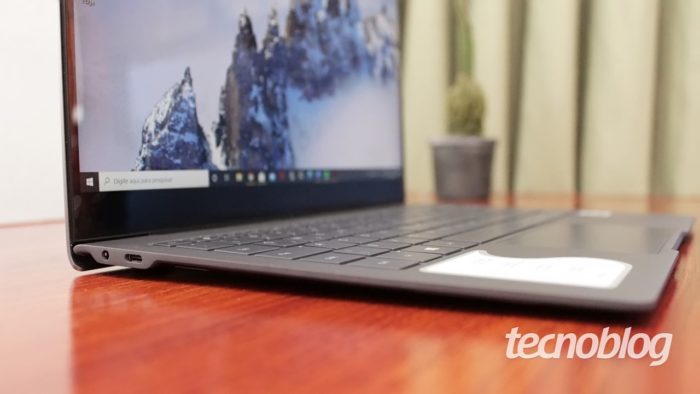 Galaxy Book S (image: Emerson Alecrim/Tecnoblog)
Maybe you remember the Surface Neo. Microsoft's two-screen computer was introduced in 2019 based on Lakefield. The problem is that, until today, the model has not left the prototype phase.
End of Lakefield is gradual
Intel did not detail the reason for discontinuing Lakefield, it just gave understand that other chips have been more interesting to the market. Therefore, the company released the process calendar, which is always gradually.
The calendar reveals that production will begin to end from July 6th, however, manufacturers will be able to order units until October 22nd. After that date, orders placed cannot be canceled or returned.
All orders will be shipped until April 29, 2022, when the product will be definitively discontinued.
It is worth noting that the decision does not mean that Intel has given up on hybrid chips. To be presented by the end of 2021, Alder Lake processors should have this feature and fill the (little) space occupied by Lakefield.
With information: AnandTech.