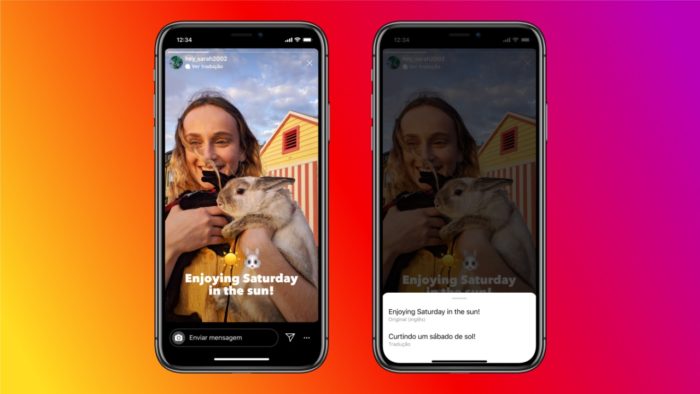 Instagram announced this Wednesday (21) that, as has been the case with texts and subtitles since 2016, the social network's Stories will now receive an automatic translation function for over 90 languages. So, when the tool detects a foreign language in a post, users will get a pop-up option to "View Translation" in the upper left corner of the screen.
Instagram Mix allows use of 10 clips Audio in a Reels Video
How to Schedule Stories on Instagram [Computer and Mobile]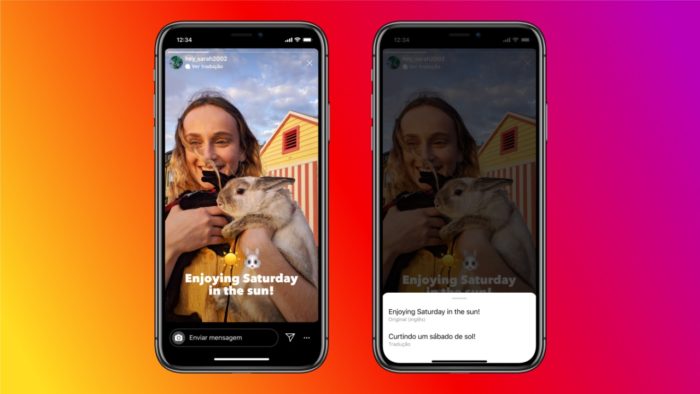 Stories from Instagram now allows text translation (Image: Disclosure)
With this, anyone who chooses to see the translation of the text displayed in any Stories in the app will see a box at the bottom of the screen in the desired language . Instagram said the new feature will be available globally and currently supports more than 90 languages ​​to make it easier to share content with international audiences.
The new feature had already been leaked during its development and its main objective is to match the Stories tool with traditional posts on the social network. In 2016, Instagram added automatic translations for comments, captions and user bios, but didn't include the feature in Stories, which launched a month later.
Stories will only translate text, not audio
It is worth noting that the new automatic translation function is exclusive to texts present in Instagram Stories. While audio translation has not been ruled out for the future, the social network's developers have no official plans to do so in the short term. However, automatic captions for English Stories were already added in May.
In addition to the automatic text translation news, the popular app also recently launched a new Sensitive Content Control feature, which allows users to choose whether they want to see more or less sensitive content in the "Explore" tab. The feature was announced shortly after the company introduced a new security check page.
In addition to what has already been released and announced, Instagram is also working on more features for Stories, such as a new feature called "Exclusive Stories". The tool allows creators to post short videos and photos available only to fans through a paid service.
New screenshots were leaked on the internet and were later confirmed by the Facebook image app as being from the feature still under development, which should be similar to Twitter's Super Follow
With information: The Verge