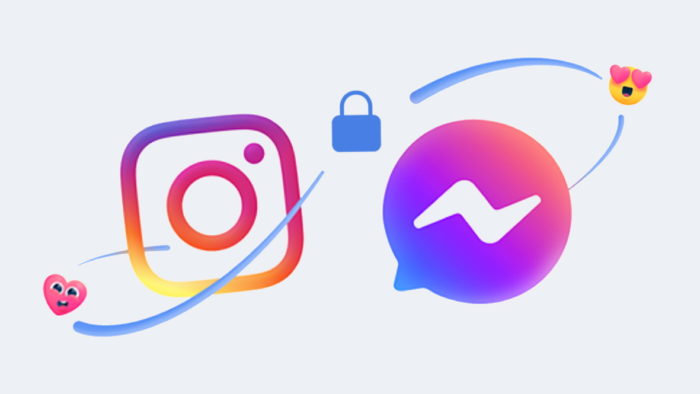 Facebook announced this Wednesday (30) a huge integration between Instagram Direct and Messenger: this means that users of one application will be able to send messages to the other. In addition, it will be possible to respond to a specific message in the chat, change the background color and set time limits for viewing.
How Facebook and Instagram define recommended posts and reject others
How to permanently delete Instagram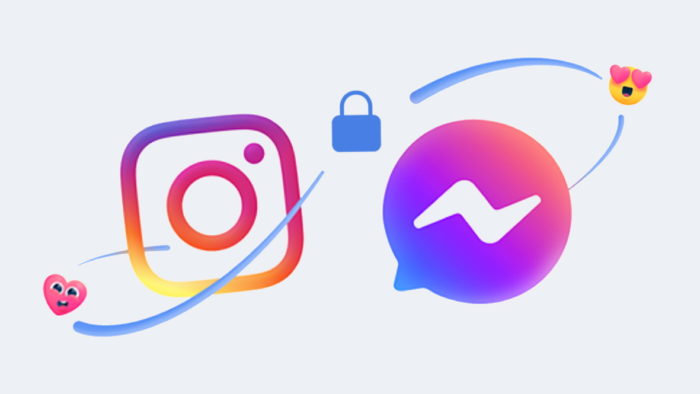 The Direct icon in the top right corner of Instagram , will be replaced by the Messenger icon. The interface remains basically the same, including your friends list, but it brings several new features.
You'll be able to chat via text and make video calls with users from both platforms. You can reply to a specific message, forward it and use emoji reactions on Instagram, just like Messenger. You can also change chat colors with customizable gradients.
Instagram and Messenger will allow you to control the people who can send you messages: there are different settings for friends of friends on Facebook, users with your mobile number, followers etc. In addition, there are ways to report entire conversations and block contacts simultaneously in both apps.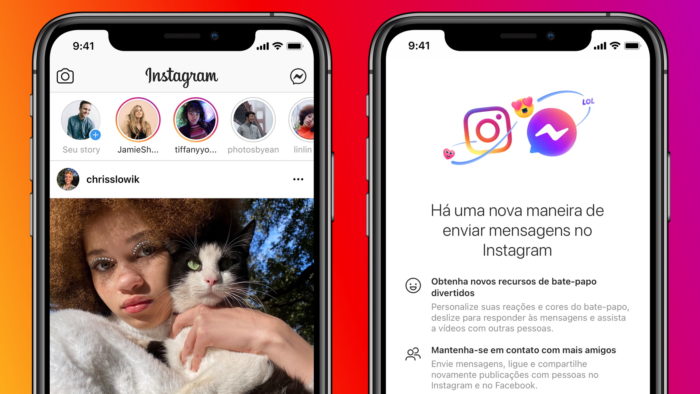 "We are making these new features on Instagram and Messenger in select countries around the world and we will be expanding them globally soon," Facebook says in a statement.
The news was announced by Adam Mosseri, Director of Instagram, and Stan Chudnovsky, vice president of Messenger. The integration between the two apps was confirmed by Mark Zuckerberg in 2019. The CEO also planned interoperability with WhatsApp, which has not yet taken place — end-to-end encryption creates some difficulties in this regard.
Instagram and Messenger integrate features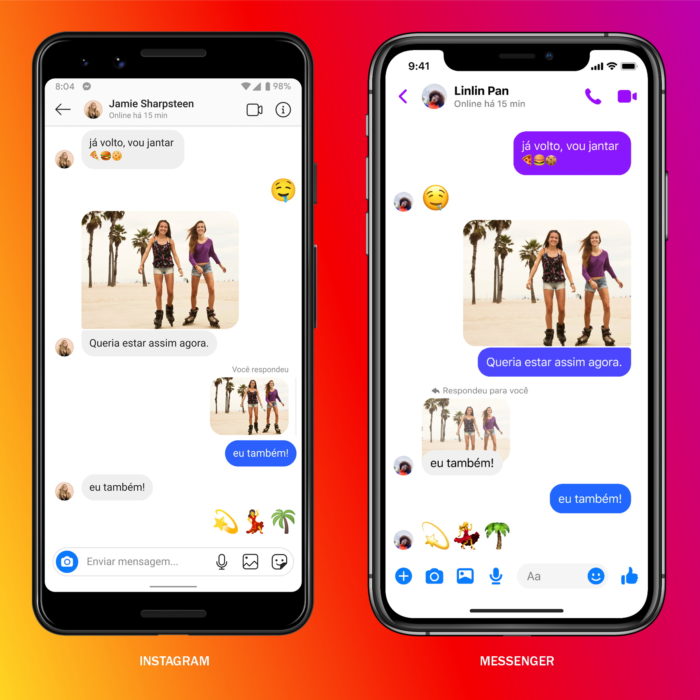 These are the features that will be in Instagram and Messenger:
emoji responses and reactions: reply to a specific message in chat, such as Messenger and WhatsApp, or use an emoji reaction
selfie stickers and animated effects: you can create boomerang stickers with your selfie to use in a conversation, or use animated message effects
forwarding: share messages with up to five friends or groups
temporary mode: you can set messages to disappear after being viewed or when you close the chat
chat colors apo: chats can be customized with color gradients
watch together: you can watch videos from Facebook Watch and IGTV during a video call with friends and family ; there will also be an integration with TikTok's rival Reels soon as well
message controls: decide who can contact you directly, and who should make a message request
Report and Block: You can report entire conversations or specific messages on Instagram using the new Account Center; Instagram and Messenger will also provide proactive blocking suggestions