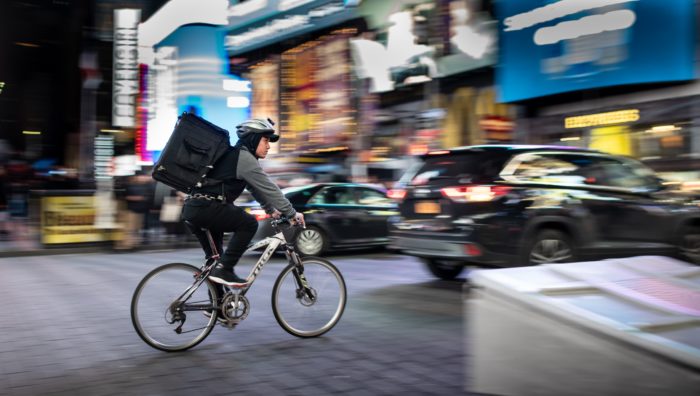 Delivery services iFood, Loggi, Rappi and Uber Eats were notified by Procon-SP last Wednesday (27). Companies should provide clarification on the hygiene and safety measures taken to protect customers and delivery people during the COVID-19 pandemic.
How delivery people and delivery apps worked to keep you at home
OAB demands ANPD investigation into leak of 220 million CPFs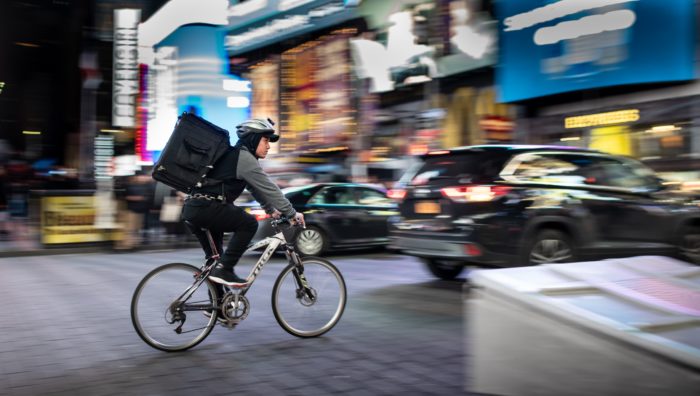 Delivery courier (Image: Brett Jordan / Unsplash)
According to the Procon-SP statement, consumers who use the notified applications have denounced several irregularities in the conduct of delivery people, which include the absence of protective masks or their incorrect use, as well as lack of hygiene in equipment that requires manual use (card machines).
Companies have until February 2nd to provide evidence regarding their orientation and training program for couriers during the last few months, as well as proving the delivery of hygiene and protection materials, such as alcohol and masks, to employees.
The consumer protection body also asks platforms to inform which channels are intended for this type of complaint, and what is the procedure adopted after receiving a complaint.
iFood, Loggi, Uber Eats and Rappi must also inform how many couriers are registered in their respective bases, and how they operate (by bicycle, motorcycle, car, etc.).
Procon -SP is also keeping an eye on scams
As well as the use of delivery apps, scams involving this type of service have also grown amid the pandemic. In August of last year, iFood was fined R$ 2.5 million for the "delivery man scam". At the time of the penalty, Procon-SP claimed that the company "provided a bad service" and had "abusive clauses".
With the new notification, companies must inform the entity what are the payment methods offered, when payment is made (whether this occurs on delivery or at the time of ordering) and demonstrate the price list of your services.
With information: Procon-SP