Imo is a chat app that lets you make free video calls, compatible with iPhone and Android or Windows 10 and macOS. Easy, it has a simple and very familiar interface. See below how to use Imo to make video calls free.
14 apps to make video calls
How to be more productive using G Suite [Google Apps]
Using Imo to make calls video
Imo (imo.im ) was originally an instant messenger aggregator chat application, which brought together a series of services in a single client. Over time, however, the application lost its integrations and started to focus only on its native chat, which supports text messages, audio and video calls.
Imo chat allows video calls on the iPhone, Android, Windows 10 and macOS, and the user profile is linked to the mobile number, similar to Telegram and other messengers. Allows you to make individual calls or chat with more users, using the 3G/4G or Wi-Fi network, thus saving call credits.
See how to use it.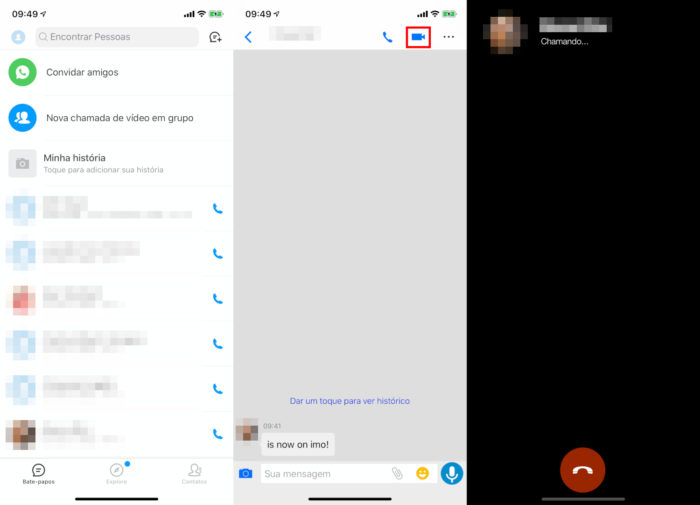 Go to imo.im, download and install Imo on iPhone, Android, PC or Mac;
Open Imo and enter your mobile number;
Imo will send an SMS with a code to the number, enter it in the app;
Inside Imo, click or tap on a contact from your list that already uses the app.
Tap the camera icon to make a video call.
That's it.
Using Imo chat in group video calls is also quite simple:
Click or tap on "New group video call";
Add contacts to chat and confirm invitations are sent;
Wait until all enter the room.
It's as simple as that.
If you want to use Imo to make free calls, just use the application connected to the Wi-Fi network, both by cell phone and computer. Anyway, it is necessary that your contacts also use the same messenger to connect.