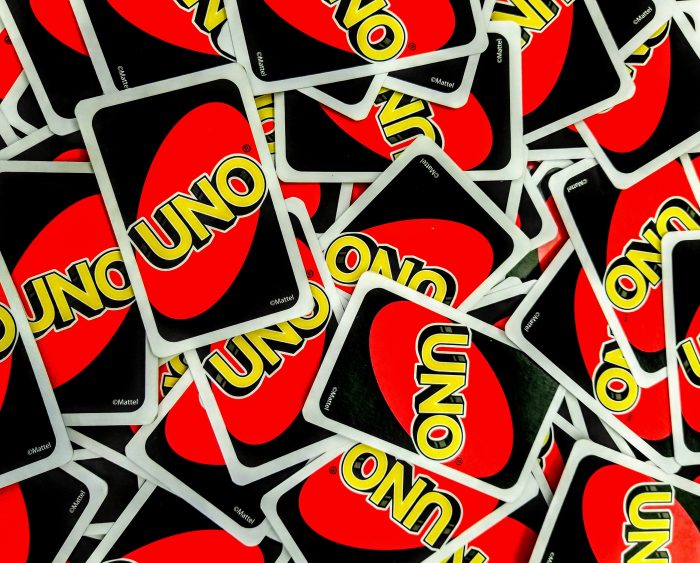 Trust me: you can play UNO on WhatsApp for Android, thanks to the ability to send stickers via messaging app. As the Google system allows users to add extra packs of stickers, you and your friends can start playing cards, without having to install any application and remotely.
How to change the letter of the WhatsApp
How to know if I've been blocked on WhatsApp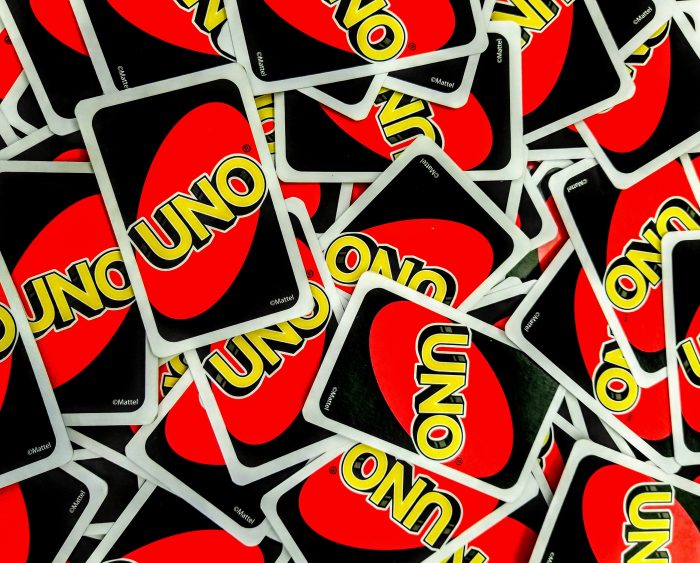 How to play UNO on WhatsApp
The trick to play UNO on WhatsApp only works on Android, as it requires installing an external sticker pack called Brazilian meme stickers – WAStickerApps, with sticker packs. Among them, two with all the UNO cards.
The first thing to do is download the pack and the cards. All players must have them on their cell phones, which must be all Androids.
Download and install Figurinhas Brazilian memes – WAStickerApps;
Open the app and download the "Cartas do Uno 1" and "Cartas do Uno 2" packages;
Just click on the "+" button next to each one;
Tap on "Add to WhatsApp";
The app will ask if you really want to download the stickers. Tap on "Add".
Once everyone has the cards in their sticker packs, it is necessary to define who will be the player responsible for the cards or the "table". This one will not be able to play, as he knows which cards all the others will have in their hands and will be the one who must distribute them to the others. An ideal game should have between three and five players, with two to four making the moves, and the last one as the "table".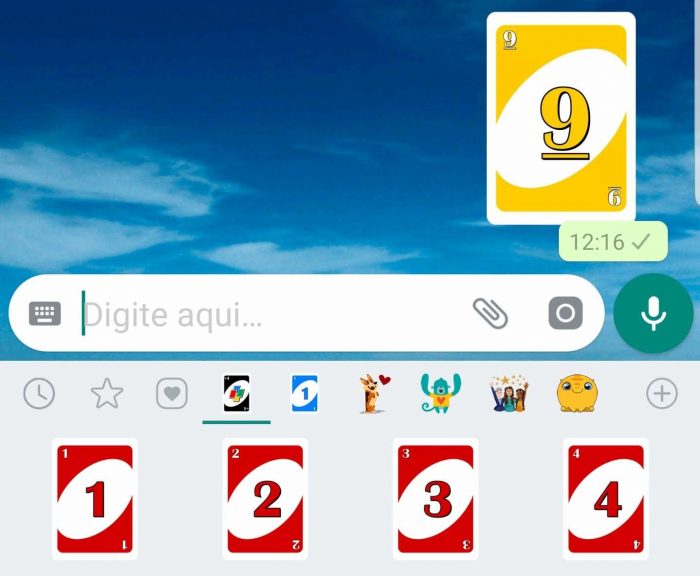 To organize a game of UNO with your friends, do the following:
The player "table" must open private conversations with each other players and send a set of random cards to each of them.
The cards cannot be repeated between players and the "table" must balance how the cards should be distributed, so that the matches are fair;
Next, the "table" needs to create a group and invite the other players, where the matches will take place;
Players must choose a game order and each, in turn, send a sticker;
Whoever needs to buy letters should use the "table" to send more letters through the private conversation.
In general, the rules of UNO by WhatsApp are the following: same. But, so that there is no cheating, it is necessary that the "table" follow some rules or dynamics, not to favor.
And have fun. 🙂