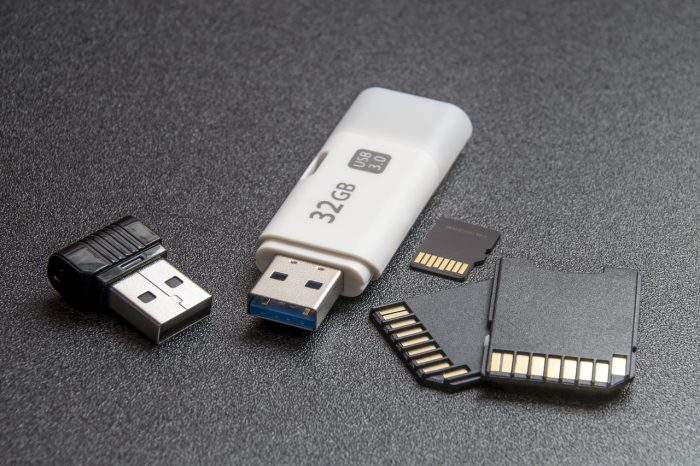 If your pen drive is already full or with viruses, one of the solutions is to format it. That is, delete all content. And it's not difficult: here's how to do it on Windows or Mac.
Do I need to safely remove pen drives from a USB port?
How to remove virus that hides folders from flash drive
If you want to format your computer from a flash drive, follow this tutorial for Windows and this tutorial for macOS.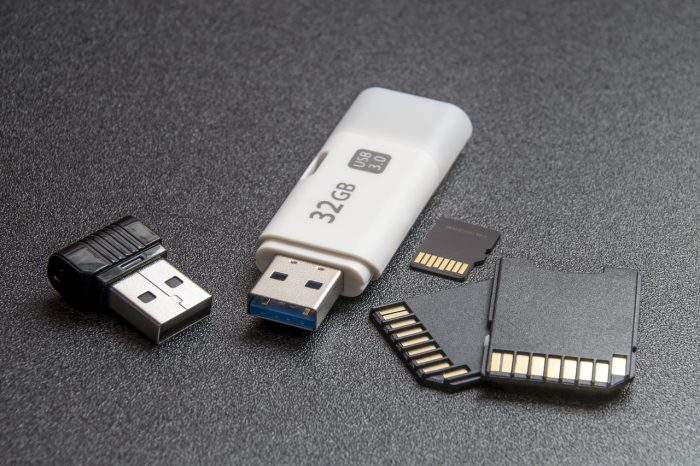 How to Format a USB Flash Drive in Windows
Open File Explorer and click My Computer in the sidebar;
Select your flash drive, right-click and click Format…;
Leave the options as they came from the factory. Just pay attention to the File system, which is normally FAT32 but you can choose NTFS (as in the image) only if your flash drive need files larger than 4GB and will not be used on a Mac;

Click Start.
Done!
How to format a thumb drive on macOS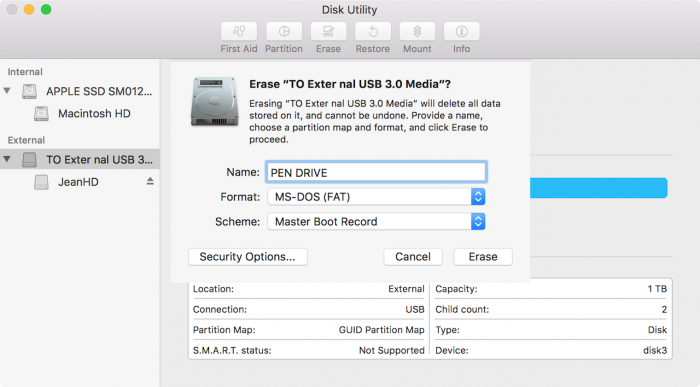 Go to Applications > Utilities > Disk Utility;
Select the flash drive in the left sidebar and click Erase;
In Map, put MS-DOS (FAT);
In Format, put Master Boot Record;
Confirm the formatting by clicking Erase again;
If that doesn't work, format first as Mac OS Extended (Journaling) in the Map option and, after you're done, redo the steps as MS-DOS (FAT).
Done! 😉