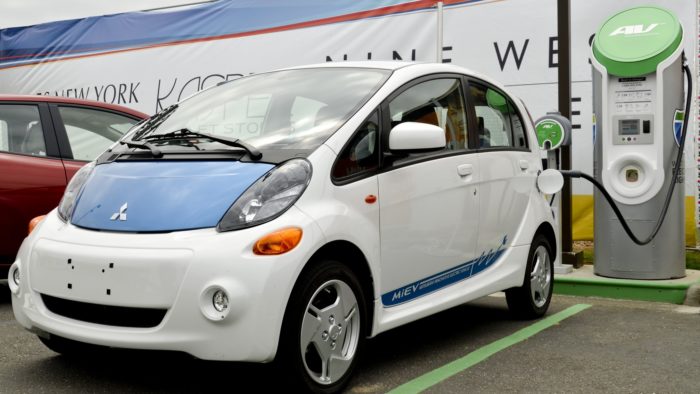 electric cars emerged as a sustainable alternative to vehicles powered by fossil fuels — non-renewable natural resources (oil, gas and coal). The biggest gain is that they do not emit polluting gases and thus are less harmful to the environment. In Brazil, electric powered buses (trolleybuses) are used in public transport. Find out now what are the advantages of electric cars for home use.
6 car rental apps for users
The futuristic cars of CES 2020 (and a little ride in a self-driving taxi)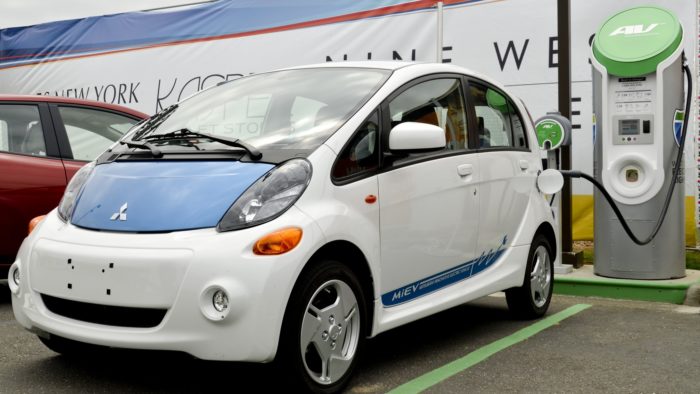 Electric Car (Photo: Washington State Dept of Transportation/Flickr)
How do electric cars work?
Electric cars work by using an electric current, not by burning fossil fuel. This mechanism depends on four basic components.
battery;
inverter;
induction motor;
recovery system of energy.
The rechargeable battery stores the electrical energy that will be used to run the car. The inverter, in turn, converts the direct electric current into alternating current, which is carried to the induction motor. Electricity, thus, activates the mechanisms of the engine that make the wheels turn and the car move.
Without burning fuel, the car does not emit uncomfortable noises or generate pollutants. In addition, the use of electricity allows the energy to be better utilized, since the engine mechanism suffers less friction compared to the fuel engine. Thus, the car's acceleration becomes lighter and this makes driving easier.
In this sense, the energy recovery system comes as an additional and economic advantage. In an ordinary car, the energy of the car when braking is wasted in the form of heat. But in electric vehicles this energy returns to the battery as electricity.
What types of electric car?
All electric cars run on electricity, but some types may also include the use of fuels in some specific actions of the vehicle.
Learn what they are:
electric plug-in: 100% electric cars, which purchase their energy when they are charged;
plug-in hybrid: hybrid cars, which run on both electricity and fuel — if the electricity runs out, you can switch to gasoline, for example;
hybrid electric: cars that are predominantly fuel powered, but also run on electricity — however, unlike plug-in hybrids, you cannot charge them in a source, the battery is recharged by the energy recovery system.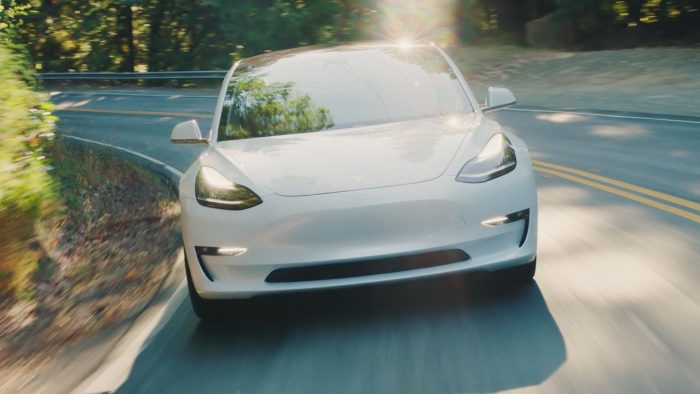 Tesla Model 3 Electric Car (Photo: Disclosure/Tesla)
How charge an electric car battery?
It is possible to charge the battery through a residential socket from 120V to 220V, which takes up to 20h to complete. There are also Wallbox devices available on the market, wall chargers that complete charging in up to 4 hours. There are also stations specialized in fast charging, which recharge in about 40 minutes.
The mileage that the vehicle can do with each recharge varies from car to car, depending on the battery capacity (kWh). In general, a recharge lasts from 200 km to 350 km.
With information: EDF Energy, AFDC Energy , How Stuff Works.