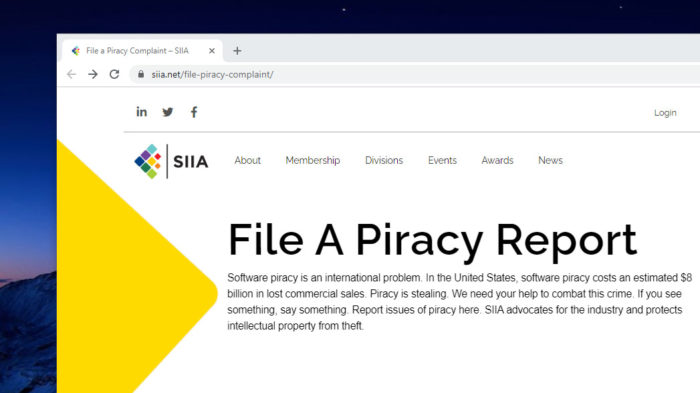 Combating piracy on the internet takes many forms, ranging from warnings to users to taking down illegal content. Now, a group offers money to anyone who helps denounce the use of pirated software in companies. The initiative aims to reach agreements for the improper practice and promises up to US$ 1 million to employees.
Globo makes Telegram take down the largest channel on BBB 21 for piracy
Pirate IPTV providers are blocked at the request of La Liga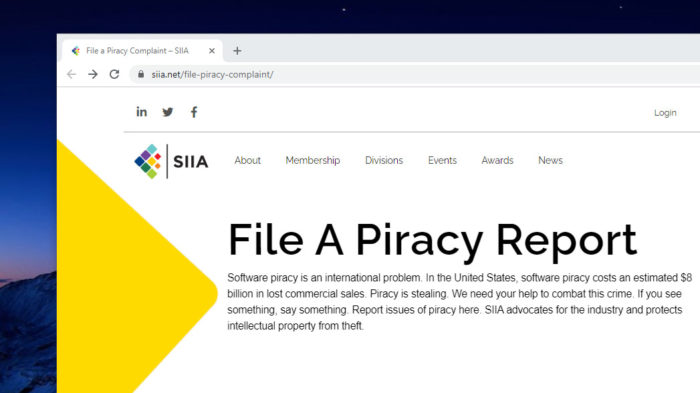 SIIA encourages piracy reports (Image: Reproduction/SIAA)
The amount is offered by the Software and Information Industry Association (SIIA). Created in 1984, the organization used to fight piracy by users of illegal download sites. Over the years, the group has focused on corporate copyright infringements.
On its website, SIIA encourages reporting illegal use of software in exchange for a reward. "Piracy is theft. We need your help to fight this crime. If you see something, say something. Report piracy issues here. SIIA defends the industry and protects intellectual property against theft", indicates the page.
US$ 1 million per report of piracy
The association establishes dozens of conditions to pay the reward of US$ 1 million. One of them says that the amount will only be paid if SIIA reaches an agreement with the company that used pirated software. The value of the settlement will determine how much the employee will receive for the complaint.
If the settlement is between US$10,000 and US$100,000, for example, the complainant may receive from US$500 to US$5,000 . The maximum amount of US$ 1 million will only be paid for the complaint that leads to a settlement of more than US$ 20 million for the use of pirated software. The group promises to keep the name of those who submit the complaints anonymous.
Despite the promised amount, the group does not guarantee payment even if all criteria are met. "SIIA reserves the right to deny payment of a reward or revoke the source reward program at any time and without notice and for any reason," the campaign's policy reads.
With info: Torrent Freak.