Android is open source and can be used by any company, but Google has some requirements to release the Play Store and applications like Gmail and YouTube: One of the rules says that after January 31, 2020, only devices running Android 10 will be allowed, not Android 9 Pie. Additionally, Google requires Digital Wellbeing and compatibility with the Power Delivery charging standard via USB-C port.
USB-C Details: The C is Confusion li>
What is USB debugging [how to enable or disable] on Android
The XDA Developers has obtained the latest version of the requirements GMS (Google Mobile Services), which manufacturers must comply with in order to include the Play Store and Play Services in their products.
In the document, Google says that it will stop approving Android 9 Pie devices after January 2020. As of that date, only Android 10 will be supported on new smartphones and tablets.
What about devices already released? In this case, the deadline is longer: Google will authorize the update to Android 9 Pie until the release of Android 11 R, which should take place in August 2020. After that, the manufacturer will have to jump straight to a more recent version. (such as Android 10) or provide security patches only.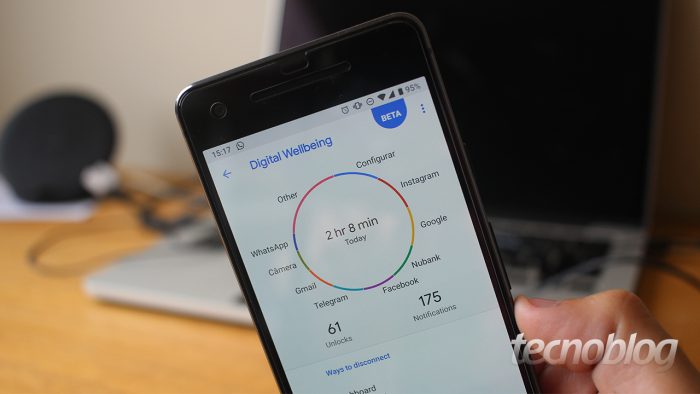 In addition, Google requires that every device released after September 3, 2019 have a Digital Wellbeing feature, either the Android standard or a custom solution. It is essential to have a panel with the usage time of each app, the possibility of setting timers for apps, and something similar to Relax (which activates the do not disturb mode at specific times).
This rule includes new phones and tablets released with Android 9 Pie or Android 10, as well as devices that are updated to one of these versions after September 3rd.
Google has a rule for devices with a USB-C port
Finally, Google is creating a new requirement: every device with a USB-C port must support the USB-C PD (Power Delivery) fast charging standard. This technology is capable of providing up to 100 W of power, but has been neglected by some manufacturers, who prefer to adopt proprietary solutions.
The Android Authority took the test and found, for example, that the OnePlus 6T comes in at 15.54 W with the charger that comes in the box, and just 7.23 W with a USB-C PD charger. The LG V30 reaches almost 15W with the proprietary accessory, and only 4.89W with a cable and connector that meets Power Delivery standards.
Now, one of the GMS requirements says the following:
New DEVICES released from 2019 onwards with a USB Type-C port MUST ensure full interoperability with chargers that are compliant with USB specifications and that have a USB Type-C connector.
Thanks Note that Android devices with microUSB can still be launched, and do not need to support USB PD. We will likely see the effect of these new rules on phones and tablets released in 2020.
With info: XDA Developers, (2 ), (3).