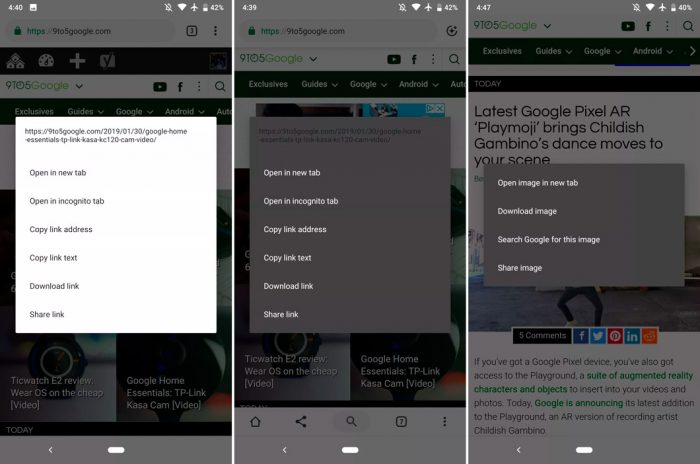 Google seems to want to bring dark mode to all versions of Chrome. While testing the dark interface on Windows and Mac, the company makes changes with the aim of offering the same to browser users on Android.
Why you should use Night Mode on mobile ( blue light)
According to 9to5Google, Chrome 73 beta shows signs that Google is already working on these changes, albeit partially. The browser displays the new interface in some areas, but in others it still shows the old look.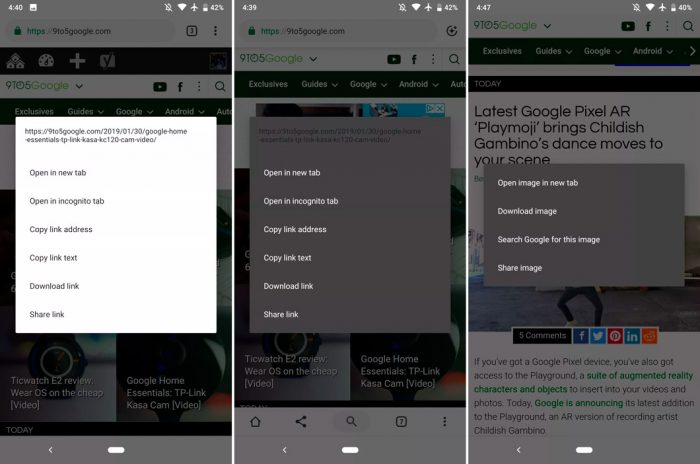 It is possible to notice signs of dark mode in the windows that appear when tapping and holding on images and links. They have a gray background and change the text color to white. The look of windows is changed in both conventional and incognito mode.
Despite this, the link at the top of these windows still appears in black, which makes it difficult to read and indicates that Google is making adjustments before releasing the option. It still has other incomplete areas, such as the top bar which, even in dark mode, still has a light background.
The new Chrome solution can be noticed in Android 9 Pie, when Android's dark mode is on. able. We still don't know if the solution will actually be released, but it is very likely that this will happen given Google's effort to release something like this in apps like YouTube.