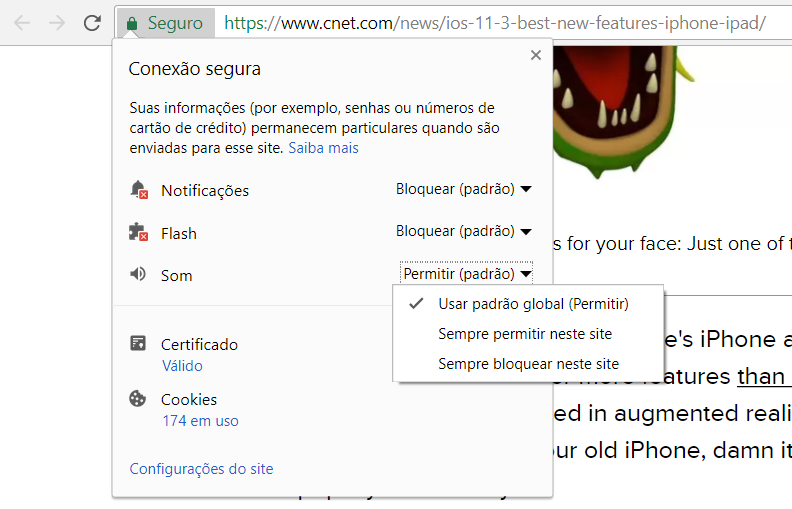 When browsing the web, you've certainly come across sites that automatically play video with sound. While this practice doesn't end, the solution is to use a little brute force with the browser.
The latest version from Google Chrome for Windows, Mac and Linux always allows you to block audio from a certain website. And there are two ways to do this.
One is by clicking on the icon to the left of the URL, if the site is playing audio. There will be an option "Sound" and an option "Always block on this site".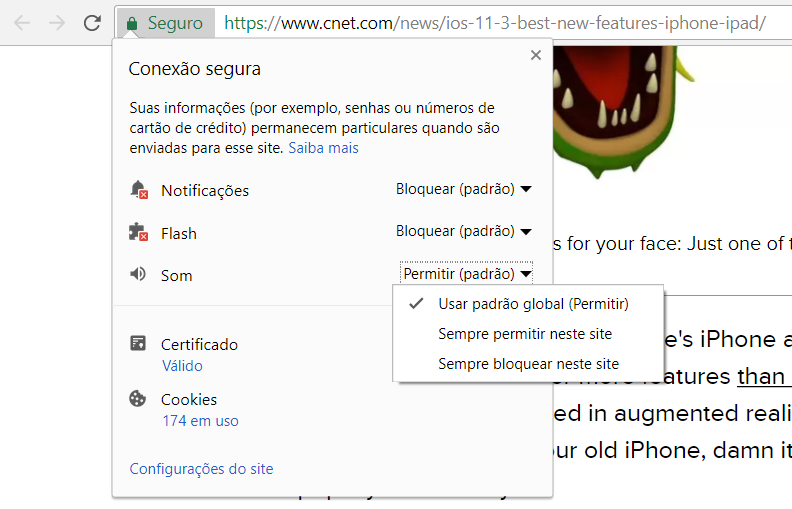 Another option is to follow the path Settings > Settings content > Sound, or go straight to chrome://settings/content/sound. There, you can add specific sites to mute; or block all sites from playing sound by clicking the blue switch.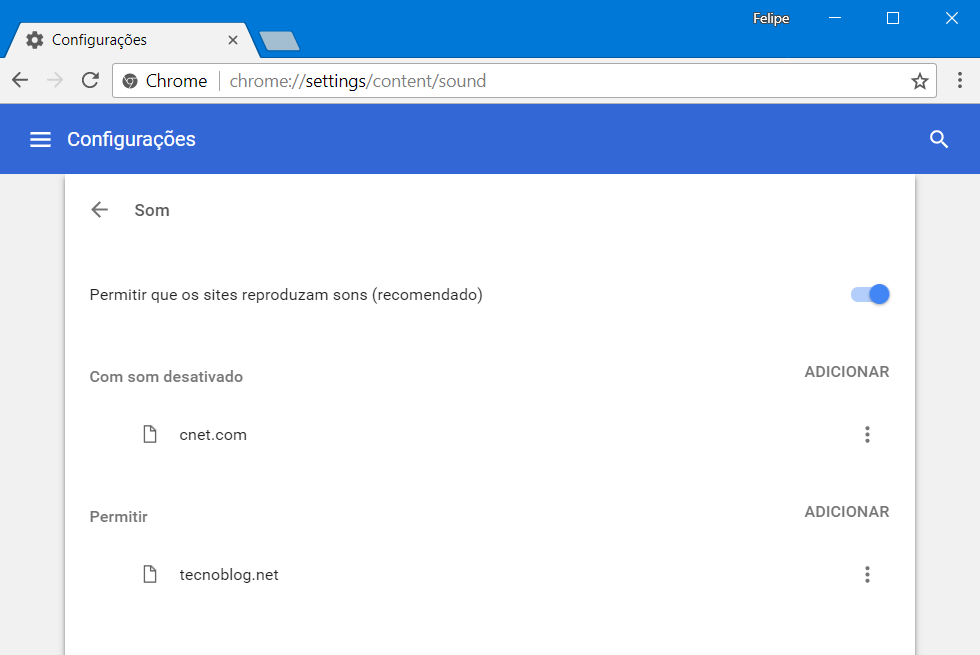 In addition, you can enable the parallel downloads feature, which downloads different parts of the same file simultaneously to speed up the process. To do this, go to chrome://flags/#enable-parallel-downloading and click "Enable".
Chrome 64 includes mitigations to reduce the impact of the Meltdown and Specter vulnerabilities. The V8 engine for JavaScript has protections against speculative attacks. Google warns, however, that this results in a possible "decrease in performance".
The browser also gained HDR video support. This requires Windows 10 Fall Creators Update, compatible graphics card, and HDR display. If you meet the requirements, take a look at this YouTube link for try it out.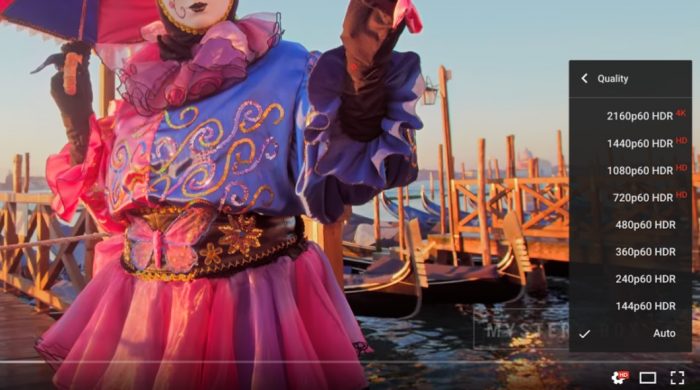 Google says that version 64 has protections against abusive website behavior. Specifically, it would prevent HTML modules known as "iframes" from trying to do a redirect unless you click on them directly.
I tried it, and it didn't work: this testing site shouldn't have redirected me to another site by itself, but it did. Chrome 65 dev, however, blocked it correctly — it should be something for future releases.
Chrome 65, due in February, will bring other important changes. It will detect and block fake buttons and invisible overlays: for example, if you click on the interface of certain websites (it doesn't matter which ones), it won't open another tab. In addition, Google will activate the native intrusive ad blocker.
With information: VentureBeat, 9to5Google.