An alleged leak of GeForce Now — streaming games from Nvidia — indicates that God of War and other Sony games may soon be coming to PCs . The list obtained by user Ighor July also includes games that have not yet been released, such as Gran Turismo 7 and Bayonetta 3, as well as titles never officially presented, such as Gran Turismo 7 and Bayonetta 3. em>GTA 3, Vice City and San Andreas remastered.
God of War Ragnarök gets a gameplay trailer with combat and plot
How to play God of War [Beginners Guide]
To obtain this supposed catalog of games, July said she had scoured the files for a version older version of GeForce Now and accessed Nvidia's data servers through a code editor. In one of the steps, he claimed to have "guessed the argument" that released the list with more than 18,000 items.
Among the titles of the supposed catalog is God of War — released in 2018 as a PS4 exclusive. It's no surprise that Sony is bringing PlayStation games to Steam, such as Days Gone, Horizon Zero Dawn and Uncharted, but nothing has been said about a possible PC version of Kratos' game.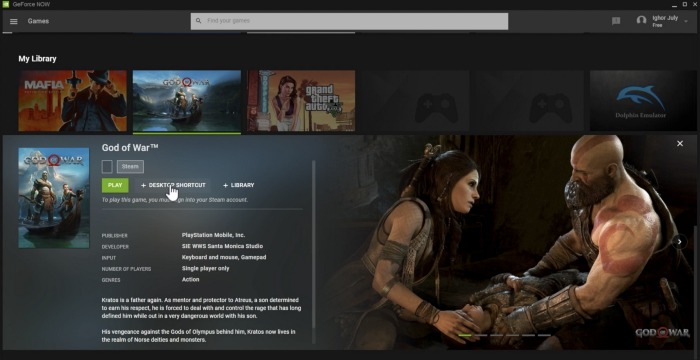 In addition to God of War, you can find other exclusives from Sony, such as Ghost of Tsushima, Gran Turismo 7, Horizon Forbidden West and Returnal. Also in the catalog are games that do not yet have a confirmed release date or have not been officially revealed, such as Bayonetta 3, Final Fantasy Origin, Kingdom Hearts 4 and the remastered GTA trilogy.
Users say which games are used in tests
According to Reddit users, these games are only being used by GeForce Now developers in internal testing of the platform and will not be released on the service. This theory gained strength because of the presence of design tools in the catalog, such as software from Adobe, 3D Max and Maya.
Another evidence is the existence of exclusive Nintendo games in the list, such as New Super Mario Bros and even a "Pokémon MMORPG", as well as emulators, including the Dolphin Emulator. It is worth mentioning that, in 2017, the then president of Big N, Tatsumi Kimishima, said that the company had no interest in putting its games on PCs.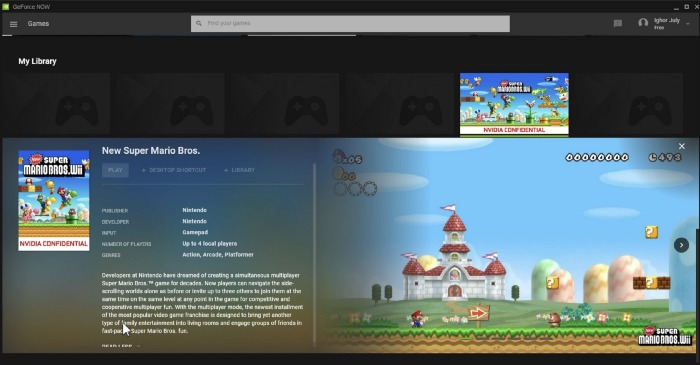 Other people think the alleged Leaked catalog actually confirms the arrival of some games on PC. Given Sony's strategy of putting PlayStation franchises on computers, it's likely that God of War will appear on Steam and the Epic Games Store someday, we just don't know when.
To check out the full leaked catalogue, just access the list of GeForce Now games obtained by July.
With information: Ighor July.