There are few smart wristwatches that can be worn while swimming: Apple has the Watch Series 2, and Garmin has twotemplates that only receive basic notifications. For those interested in Android Wear, the only option currently is the Polar M600 — and it is on sale in Brazil.
A Finnish Polar has created its first device with Android Wear: the M600 has a reinforced silicone strap, built-in GPS and IPX8 certification – meaning it is safe for swimming. It is able to detect the type of swimming (freestyle, backstroke, breaststroke or butterfly); and offers metrics such as distance, pace and strokes per minute.
If you don't swim, that's fine: of course the watch can keep up with other physical activities — Polar creates specific reports for over 100 sports, which you choose manually. There's an optical heart rate monitor with 6 LEDs on the back.
In addition, it automatically tracks distance travelled, steps taken and calories burned throughout the entire day, with an alert that vibrates after 55 minutes of inactivity; and monitors the duration and quality of your sleep.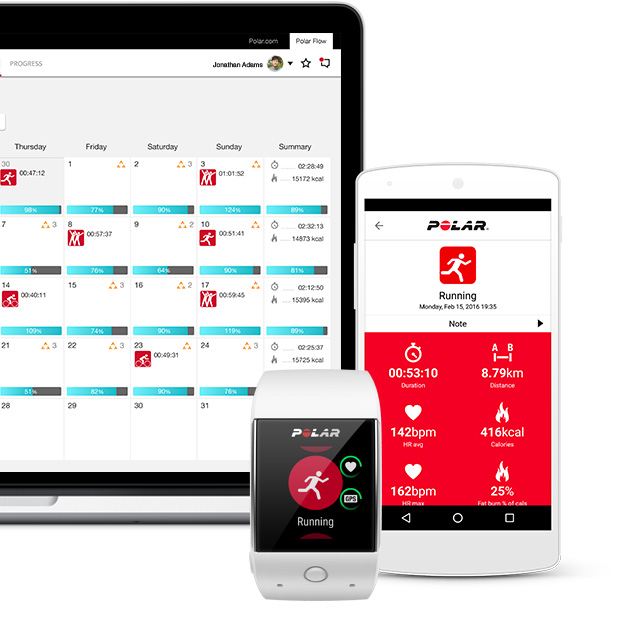 All this data is synchronized with Polar Flow, a platform that gathers your workouts, activities and hours of sleep. The app is much more complete than Google Fit, and can be accessed via a button at the bottom of the screen. The data, in turn, is available in an app for Android and iOS, and also on the web.
The Polar M600 runs Android Wear 2.0, with a more intuitive interface, smartphone-independent apps, Play Store and even a virtual keyboard with predictive technology. You can sync tracks from Google Play Music to the 4GB of internal storage.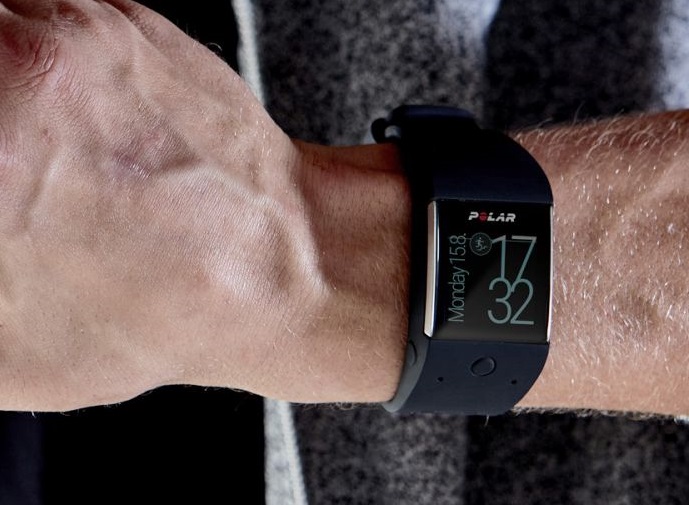 What about hardware? Here we have a 1.3-inch screen with a resolution of 240 x 240 (only 260 ppi) and TFT transmissive technology to be more readable under strong light. The battery is big for a smartwatch: it's 500 mAh, with an autonomy of two days (or 8 hours with GPS activated). This is also the first Android Wear watch to use the MediaTek MT2601 dual-core processor.
The Polar M600 can be found in sporting goods stores for R$1,599; it is currently sold out in the company's online store.
It is not very easy to find wristwatches with Android Wear in Brazilian stores: LG, Huawei and Motorola seem not to be excited to sell them here. (The big exception is Asus, with the ZenWatch 2 and ZenWatch 3.) This leaves the market open to alternatives like the Samsung Gear S2 and Gear S3, which run Tizen; and for the Apple Watch.