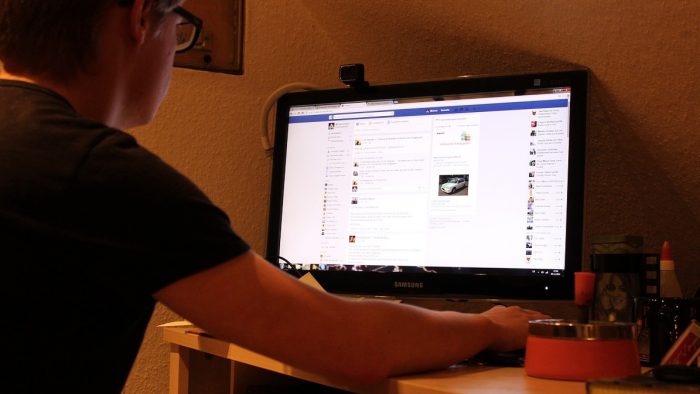 At the end of July, Facebook took down 196 pages and 87 Brazilian profiles accused of spreading fake news; some of them were related to the Movimento Brasil Livre (MBL). At the request of the Federal Public Ministry in Goiás (MPF/GO), the social network revealed the name of all the pages removed.
In fact, four regional pages from the MBL (from Caraguatatuba, Jacareí, São José dos Campos and Taubaté), in addition to the "Salsicha MBL", nickname of the activist Alexandre Santos.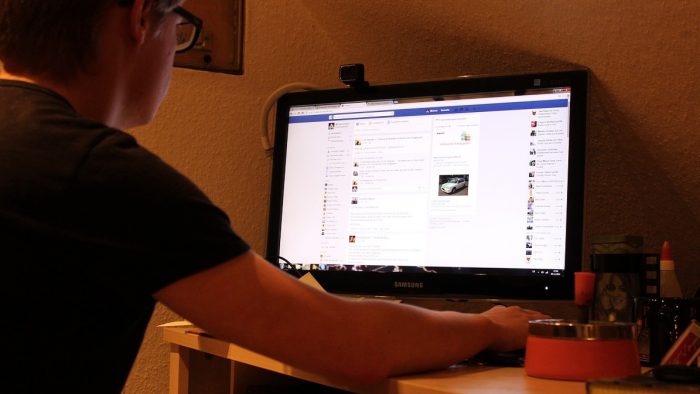 Furthermore, the Jornalivre pages, whose administrators are part of the MBL summit; Political Skepticism, led by Luciano Ayan, which was related to the movement; e Brasil 200, which was directly linked to the MBL and supported by businessman Flávio Rocha, owner of Riachuelo.
Still on politics, three pages were removed in support of Jair Bolsonaro, in addition to the profiles called "DEM Mulher Joinville", "LIVRES – JOINVILLE" and "PSL – Joinville". (There are several pages on the list related to Joinville, by the way.)
Facebook removed some profiles that were obviously fake, such as "G1 – Portal de Notícias", as well as humor pages. The complete list follows at the end of the post.
No submitted document to MPF/GO, Facebook also lists the User ID of the profiles that were removed, without revealing their names. One of them is Renan Santos, an MBL participant.
Facebook says that "these pages were part of a coordinated network that concealed itself through the use of fake accounts". All were removed on July 25 after "rigorous investigation".
They are accused of creating or managing fake accounts, or accounts that engage in coordinated inauthentic behavior — such as previewing a link that doesn't match to the destination URL, or trick people to encourage shares, likes or clicks.
Facebook has prepared some initiatives to try to prevent misinformation on the social network during this election season. This includes highlighting political advertising differently, revealing who funded the post's increased exposure; and analysis of possible fake news by four journalism institutions.
The 196 pages removed by Facebook:
1987 – The Definitive Story
The Formula do Amor
History
The meeting
Events in the World
Acácio Dorta
Ad BR – Monetization of Sites and Blogs
Afonso Pena
AJOP – Politized Joinville Association
Alex Bezerra de Menezes, author of "Depois do Fim"
Anarco-MeuPau
Andressa Santos
Incredible Years
Astecclean – Installation and Maintenance of Heaters
AsVagas Empregos
Auzen Design
AX ADS – Advertising Platform
AX GRANA – Earn money on social networks
AX Link
Baby CDC
Notepad
Notepad
Notepad
Bolsonaro o Mito
Bolsonaro Presidente
Brasil 200
Brokerowl
Brokerowl
Job Channel
Job Channel
Channel In nails
New Faces
CBM News
Political Skepticism
Political Skepticism News
Straw Hat Barbershop and Tattoo
Cl√£n Stay Alive
Interesting things to do at home
Coletivo Liberdade
Creative Contents
CRA – Digital Solutions
Dance as if no one was watching you dance
DEM Mulher Jlle
DEM Mulher Joinville
Dilematrix
DownFile – Monetization Service
Simonsen Publisher
Eduardo 'eduvrau ' Schmidt
They think we're idiots
li>
Tie
Employment in the Moment
Quick Employment
Brazil Jobs
Engra√ßatizando à square
Austrian School
Espaço das Amigas Joinville
Fake News
Feminism, Freedom and Volunteerism
Fire Network
Fire News
Fire Rowl Network
FireRowl
Firerowl Ads
Flagras dos Famosinhos
FPS Increaser
Friendship phrases"
Secession and Independence Front
Football
G1 – The News Portal
G1 – News Portal
Google of Depression
GR Sound and Professional Lighting
Political War
Guilherme Schneider
Gustavo Car Aesthetics Automotive
Hoffmann and Moraes РLawyers Specialists in Law à Health
Today in the Afternoon Session
Humildad and Forever #
Forbidden Humor
Forbidden Humor
Zica da Balada Humor
Humorzera
Capital Enemy
Instituto Liberal de Joinville
Instituto Miragaia
Investdea Investimentos
JJL – Juventude Joseense e Libertária
Johnny Worker
JoinNews
Real Joinville
Online Newspaper
Free Newspaper
JPortals
Juju Germani
Together
Youth Democrats of Joinville/SC
Youth of the Democrats of Joinville
Kibeleza
Kiempregos
FREE – JOINVILLE
Lizza Pet
Luciano Ayan
More Views
More Views
More Views
More Views
More Views
MBL – Movimento Brasil Livre Caraguatatuba
MBL – Movimento Brasil Livre Jacareí
li>
MBL – Free Brazil Movement São José dos Campos
MBL – Free Brazil Movement Taubaté
MC Maromba
MC Mizinho
Midnight in Paris
Mer cado Pago Point Mini
My MEC Standard History Teacher
Michel Presidento
Mobirede
Spartan Mode
Brazil with Chicken Movement
A Dazzling World
Internet Shame Wall
Nando Moura in 10 Minutes – or Less
News
News101
Nick Kids
AgeHotel News
Favourable News
O Diário Nacional
The Diário Nacional
The State Price
The Mermaid Show
Horse Dew
Half and Half Popcorn
Leftist shame sign
Politics
Brazilian politics
Brazilian politics
Brazilian politics
Current policy
Portal Saúde
Portal UCuriioso
Pothyora
Pothyora
Projeto Caras Novas
PSL – Joinville
Purgatory
Test Page
Page no one follows for you to post your nonsense
I want guns at Riachuelo
I want to buy Guns at Riachuelo
Censorship Radar
Raio Fabianizador
Renato Battista
Rockrônico
Salsicha MBL
li>
SANJA – Digital Journalism
Santa Cruz J.W
Your Journal
Your Journal
Sexrowl
Sky FM
Skytutors – Tutorials and Programming
Society for Study and Social Development
Society for Study and Social Development
SR Acessoria and ceremonial
Ssdfdsfsdfsdf
SóBródis
Tatiana Toporcov
I saw you on Campus- Sorocaba
TEDxSantos
Ideological web
TEST
Male Tests 2.0
The Witcher Brazil
Thomaz Henrique Barbosa
Timeline of Life
Top Animes Forever
National Bullshit
Ucurious
Ucurious
Job Vacancies
Job Vacancies
Urgent Job Vacancies
Job Vacancies
Let's talk about Jair Bolsonaro ?
Vendafone
See more.
Vertice
Sophist Life
Vish Lots of Bullshit.
Vértice
Whatsapp +18
Yes we Kim
É life brother.