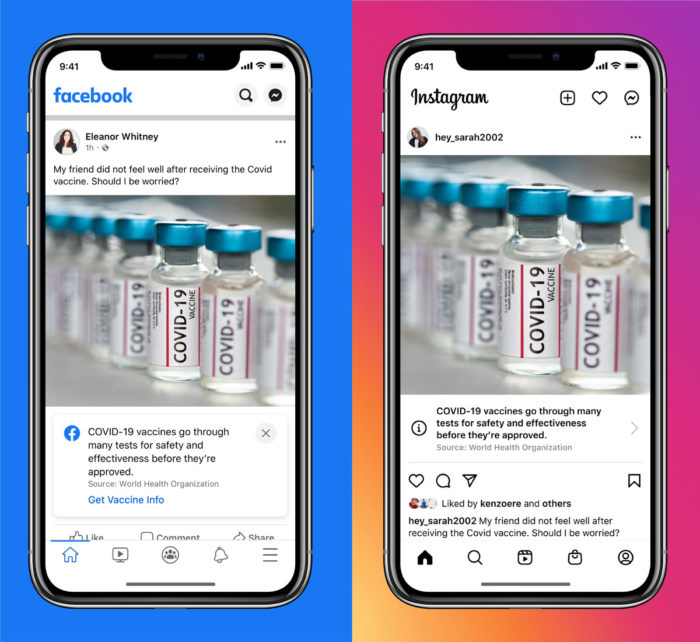 Posts about COVID-19 vaccines will receive context notices on Facebook and Instagram. Social networks will show alerts to highlight that immunizers undergo several tests before reaching the population. The idea is data from bodies like the WHO (World Health Organization) to fight misinformation.
Facebook removes 4 more types of fake news about vaccines and COVID-19
Butantan uses WhatsApp to advise on vaccination against COVID-19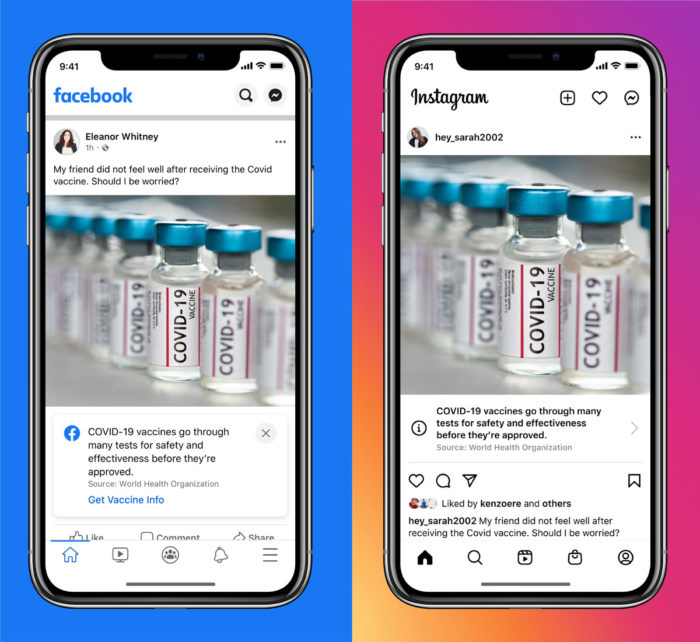 Facebook and Instagram show warnings against misinformation about vaccines (Image: Disclosure)
Platforms have already started to display warnings below posts that question the safety of vaccines. The change has been released to users in six languages, including Portuguese, and should reach more countries in the coming weeks. The alerts indicate that, to be approved, the immunizers undergo safety and efficacy tests.
In the coming weeks, Facebook and Instagram will carry the labels on all posts about vaccines. In addition, the platforms will present warnings for those who try to share posts on the topic. In all cases, social networks will offer a shortcut to the Coronavirus Information Center, which gathers official data on the pandemic.
In the announcement of the changes, Facebook said that it reduced the reach of profiles. who violate their policy against COVID-19 misinformation or who publish posts classified as false by fact-checking agencies. The company also said that since February, it has removed more than 2 million posts for misinformation on Facebook and Instagram.
Facebook also pointed to partnerships with ministries and public health bodies in more than 170 countries to promote reliable information about vaccines. On WhatsApp, chatbots from governments and health agencies have sent more than 3 billion messages about vaccination campaigns.
Facebook highlights COVID-19 vaccination sites
Facebook also announced a resource for users in the United States to find more details about the vaccination campaign. Based on location, the tool indicates where and when to vaccinate. The app also features local contact information and tips on how to register for the vaccine.
Facebook's expectation is that the feature will help about 50 million people who are eligible to be vaccinated this year. time. The platform says it plans to bring the tool to other countries as immunizers are offered more widely.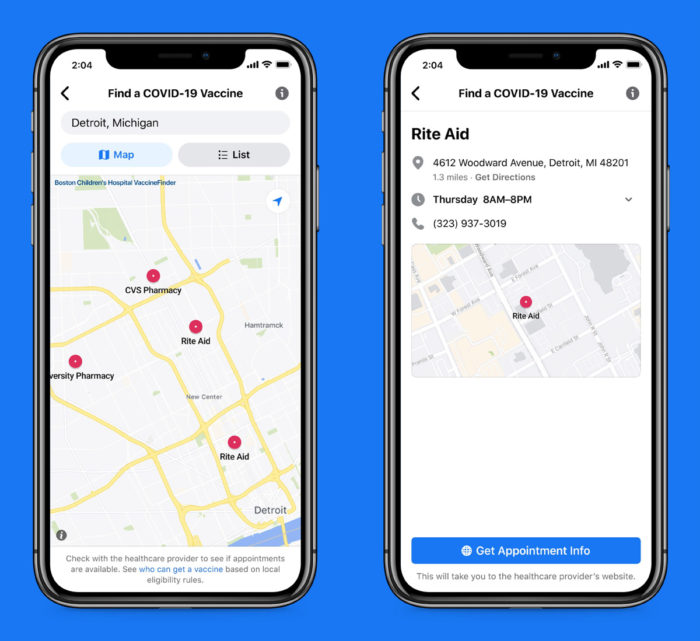 Facebook highlights vaccination sites in the USA (Image: Disclosure)