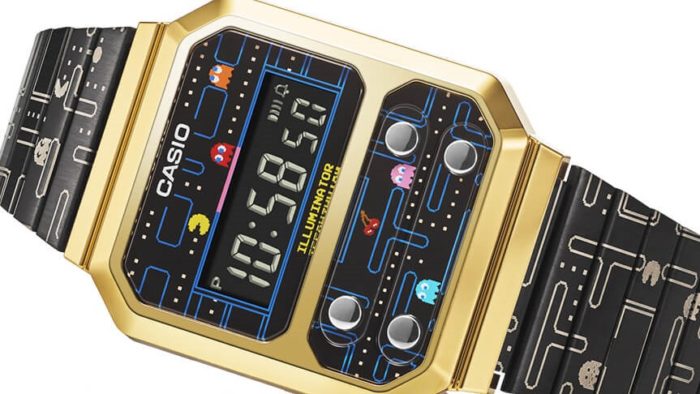 Celebrating more than 40 years of history, Casio has decided to team up with Bandai Namco to launch a version of its classic wristwatch that was successful in the 70s, the Model F -100, but now with a new look that brings the iconic Pac-Man to its design. So, in August, the A100WEPC watch will hit stores in honor of our beloved "Come-come".
The pixelated charm of retro games in ultra-realistic times
How to play Pac-Man 99 [Beginners Guide]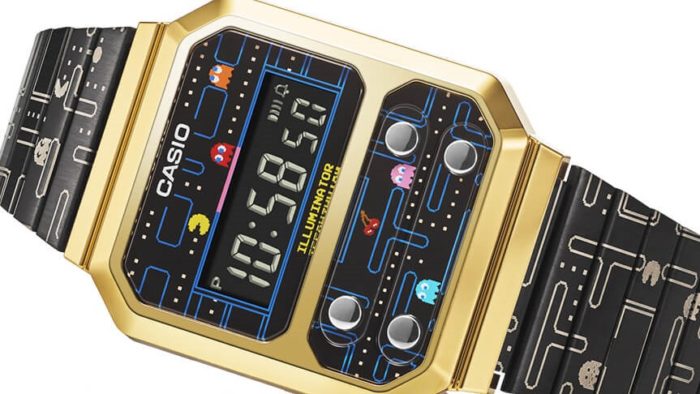 A100WEPC model watch (Image: Casio / Bandai Namco)
One of gaming's first iconic characters, Pac-Man first made his mark in arcades in the 1980s, eating chips and coins from players around the world. Subsequently, it was ported to virtually every console ever produced to date. Its fast-paced, easy-to-learn and hard-to-master style of play has helped cement the gaming industry as something to be reckoned with.
Casio and Pac-Man design
Beyond From the look that refers to the arcades of the golden years, the A100WEPC model bears many similarities with the wristwatch called F-100 that was launched in 1978. It will have a digital alarm, a stopwatch and a calendar just like the original, but also will add water resistance and LED light.
The four buttons will be fully functional, each serving such purposes as setting the time, checking dates, setting the alarm, controlling the aforementioned stopwatch, etc. Everything is encompassed on a screen with an image as if it were the Pac-Man game rolling, with the protagonist eating his points while the ghosts lurk, ready to attack him.
The clock will come in a acrylic box. The release date in Japan is scheduled for August 2021 with the indicated price of 12,100 yen, something around R$ 580 in direct conversion. There is no official arrival forecast for Brazil.