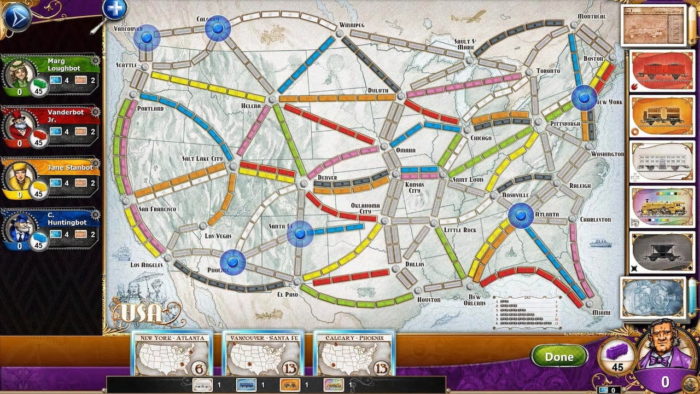 Board games Carcassonne and Ticket to Ride arrived at the Epic Games Store this Thursday (6) for an unmissable price: free. Both Asmodee Digital titles will cost BRL 0 for those who redeem them until February 13th. The store was also going to offer Pandemic for free, but backtracked — perhaps due to the coronavirus outbreak.
Six Half-Life games are available for free on PC through March
How to run CS GO on a weak PC [make the game lighter]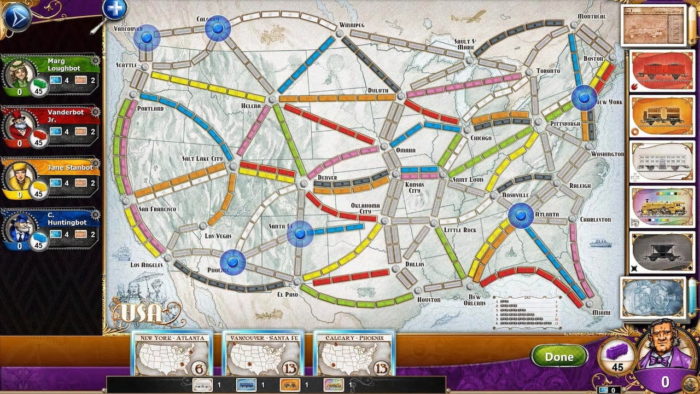 Ticket to Ride
How to redeem free games from the Epic Games Store
To redeem the free games from the Epic Games Store, do the following:
on PC :
open the Epic Games Store on Windows;
click the Free Games banner from home screen;
addCarcassonne and Ticket to Ride to your account.
in web browser:
open the link Free Games from the Epic Store in your PC or mobile browser;
click on Carcassonne and then em Get;
login with your Epic Games account and click on Place order (the value is R$ 0, 00);
repeat the process for Ticket to Ride.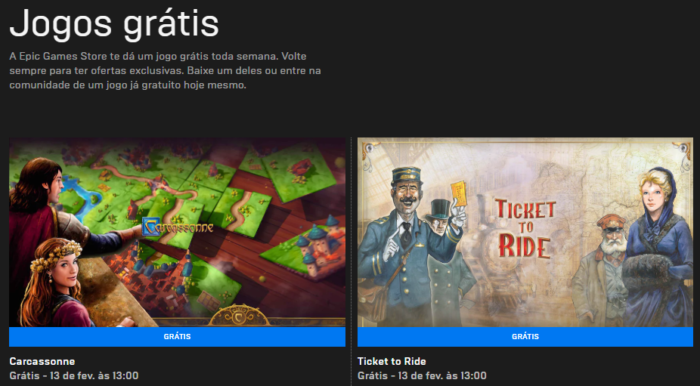 Ticket to Ride and Carcassonne are board games
For those unfamiliar, Ticket to Ride involves creating train routes on a map of the US and southern Canada. The player receives three cards, each with the name of two cities that must be connected on the map. Other players don't know which cities you try to call.
Asmodee Digital claims that Ticket to Ride "takes less than a minute to learn, but a lifetime to master". There is solo mode, local and online multiplayer; more than 70 million matches were played over the internet.
In turn, Carcassonne is a game of positioning blocks: each of them can contain a city, road or monastery, for example. Players place these blocks next to each other, forming the landscape.
Then you place the Meeples in these areas: it could be a knight, a bandit, a monk, or a farmer. You earn points depending on the combination between location and Meeple.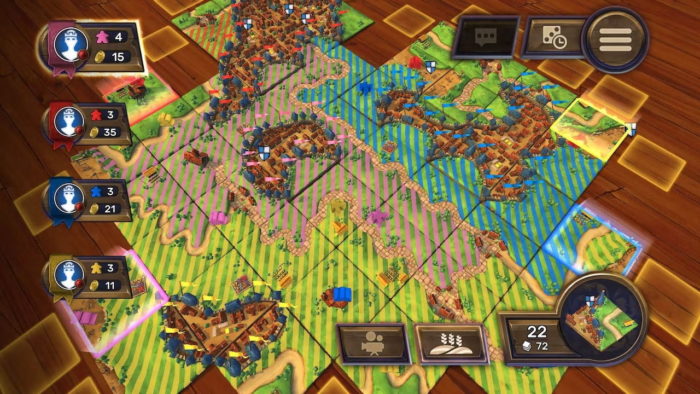 Carcassonne
The game Pandemic was also slated to be released for free starting today, but Epic Games has decided to move the release "to a future date", without giving a specific reason. The objective of the game is to contain outbreaks and epidemics of four deadly diseases that threaten the future of the planet.
Pandemic emerged as a board game in 2008; its digital version debuted on Steam in 2018. However, now is a delicate time for its release on the Epic Games Store: 565 people have died from respiratory syndromes developed after the coronavirus outbreak, most of them in China; more than 28 thousand were infected in the country.