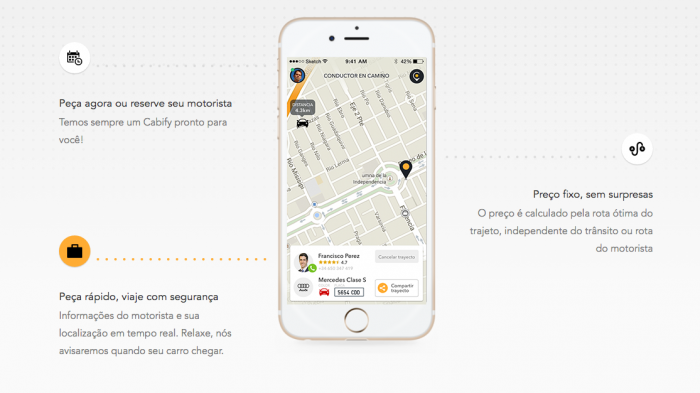 Uber, which already suffers from competition from black taxi services, gains another rival this Monday (6th) in São Paulo. Cabify, of Spanish origin, also offers individual passenger transport through an application, but with relevant differences: it does not have a dynamic fare and charges only per kilometer traveled, regardless of the time spent.
Cabify allows the user to book a ride in advance, which can be useful for those who need to go to an appointment by appointment and don't want to run the risk of not being able to call a driver. However, the race is more expensive: in addition to the higher flag, the minimum fare for a scheduled race is BRL 25.00, against just BRL 7.00 for a live order.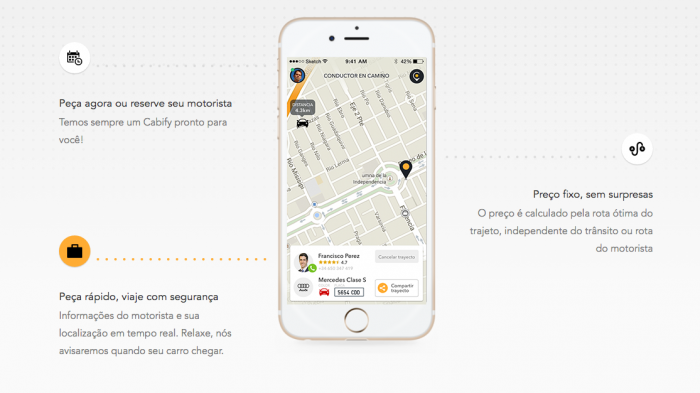 Cabify's departure rates depend on the time of day. During peak hours, from Monday to Friday from 6 am to 9 am and from 4 pm to 8 pm, they are higher:
Bandeirada: R$ 0.50 during normal hours or R$ 3.00 during peak hours;
Bandeirada per reservation: R$ 3.50 during normal hours or R$ 6.00 during peak hours.
In addition, there is one charge per kilometer:
First 10 km: R$ 2.50 per km;
From 10 to 25 km: R$ 2.00 per km;
After 25 km: R$ 3.00 per km.
If the driver needs to wait for you for more than 3 minutes, there is a charge of R$ 0, 40 per minute of waiting.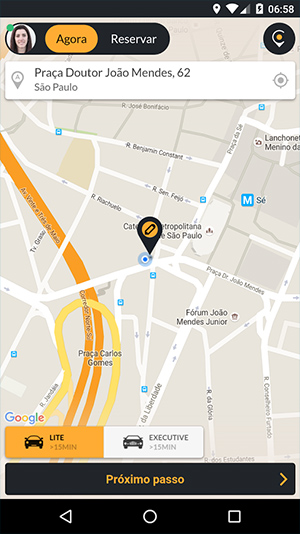 For now, Cabify only reports the rates of Cabify Lite, a kind of competitor of uberX, with more economical vehicles. The Veira São Paulo says that the company plans to launch the Executive Cabify, which has more sophisticated cars, to compete with UberBlack and the black taxi services in the capital of São Paulo later this year.
No Cabify Lite, according to Exame, "practically all sedans fit in, only some hatch models enter the service and simple cars, such as Celta and Uno, are left out". The rules, therefore, are stricter than those of Uber: in recent weeks, I have witnessed vehicles like Uno and Palio providing service on uberX; at the beginning of operations, these cars were not accepted.
The prices of Cabify are very competitive. I simulated a route from Rua Funchal, in the Vila Olímpia neighborhood, to Avenida Paulista, a distance of 8 km. UberPool, which shares its ride with other users, was the cheapest of all, of course, but Cabify Lite was priced similar to uberX:
UberPool: R$16.34 (without dynamic fare);
uberX: BRL 21.79 or more (no dynamic fare);
Cabify Lite: BRL 20.50 (or BRL 23.00 during peak);
99Top: R$23 to R$31 (with 15% discount);
UberBlack: R$27 to R$36 (without dynamic fare);
Common taxi: BRL 28.44 (or BRL 34.99 in flag 2).
Cabify is available for Android and iOS. Using the code "CabifyChegou", the company offers a BRL 20 discount on the first ride.