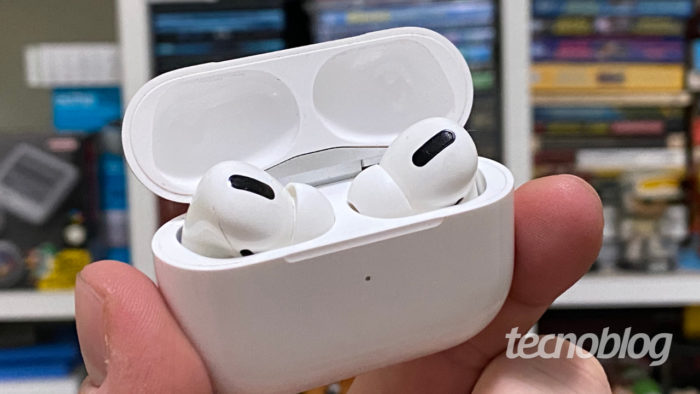 Apple has released a firmware update for the AirPods Pro that delivers spatial audio to the earbuds completely wirelessly. The novelty depends on the beta version of iOS 14 to appear and arrives less than 24 hours before Apple's own event that is scheduled for this Tuesday (15).
Apple should launch iPhone 12 no 120 Hz display; Feature is for 2021
Apple to announce cheaper Watch SE and new iPad Air this Tuesday (15)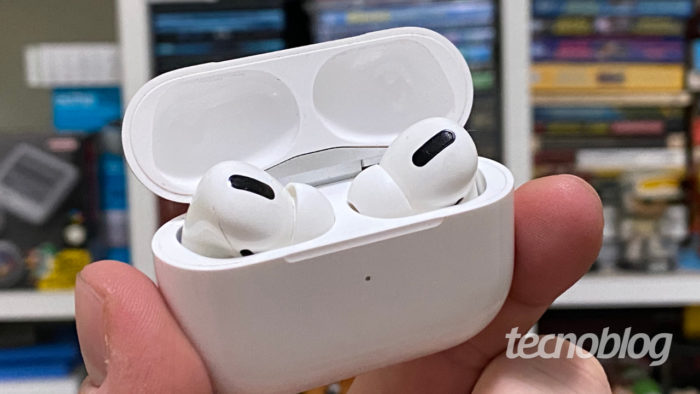 The new firmware is 3A283 and is available for the second generation of AirPods and also for the AirPods Pro. Spatial audio is one of the new features promised for iOS 14, which uses the headphones' accelerometer and gyroscope to maintain the locked orientation of the audio source. This means that if the user looks to the side, the stereo of the headphones follows the movement and the sensation is that the sound comes more from one side than the other - as with TV, when you look to the side the audio keeps coming out of the same place.
Another novelty present in this update is the automatic switching of the device paired with the headphones, which allows the user, for example, to listen to music from an iPad and when a call rings on the iPhone pairing automatically switches to smartphone. This move involves any Apple product that is linked to the same iCloud account, which includes Apple TV and even Macs.
The update of all AirPods firmware happens kind of surreptitiously, without warning. for the user. Just keep the headphones in the box and plugged into a power source, and the update will take place on its own. To find out which version you are currently running, you need to go to Settings, then tap on General, About and tap on the AirPods line.
As the update depends on iOS 14 beta to work and tomorrow there's an event from Apple marked, which may have the official release of iOS 14 for all users, it is quite likely that the apple company just got ahead and released the headphones feature ahead of time.
With information : MacRumors.