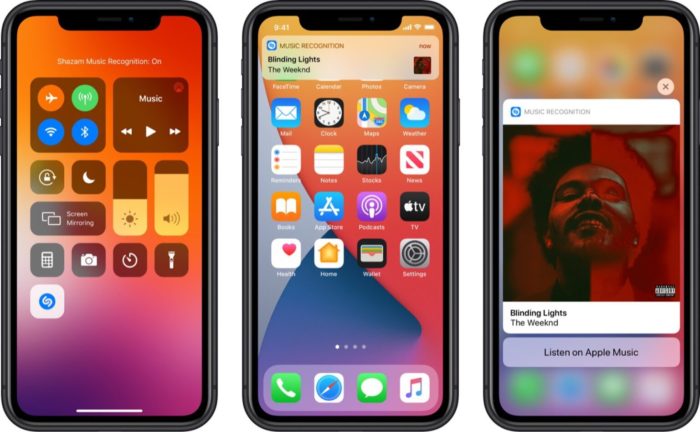 As soon as Apple released iOS 14 to the public, version 14.2 is already in developer testing, bringing greater integration with Shazam. In this beta version of the mobile operating system, the app, which has been branded by apple since 2018, can be launched directly from the Control Center.
How to create a playlist with Shazam songs on Spotify
How to find out what song is playing?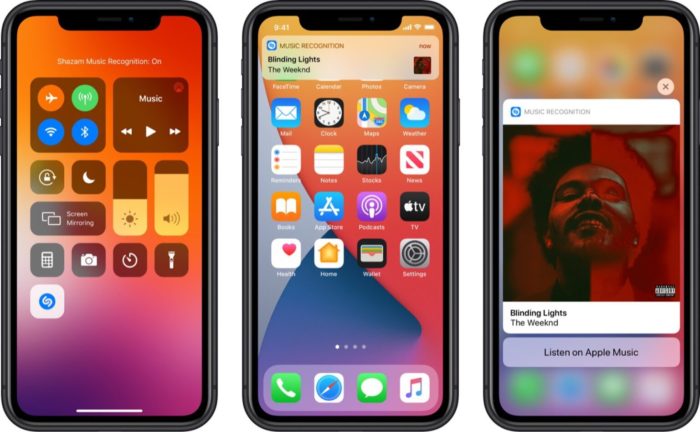 It wasn't long ago that Apple bought Shazam for $400 million. It is an application that can recognize a song by listening to it for a few seconds, competing with others such as the well-known SoundHound. Since the purchase, it has been free for everyone (even on Android) and has increased the integration of Apple Music.
Now, with the release of the first beta of iOS 14.2, Shazam now has a button just for it within the Control Center of Apple's mobile operating system, where items such as volume, brightness, connections can be adjusted, and it has shortcuts for calculator, camera and the Notes app.
Different from the shortcuts in the paragraph above, once the icon is tapped, it starts listening and acknowledging without fully opening Shazam. If the sound is identified, the album art appears with its name and the name of the song, as well as a button to listen to the song in Apple Music.
This feature may seem redundant, as Siri can do the same thing when the user asks something like "what song is playing?". If the user has an Apple Watch, it is also possible to identify songs through the app from the smartwatch.
Speaking of which, the Watch app icon changed in the iOS 14.2 beta and now displays the solo loop bracelet, released with Apple Watch Series 6.