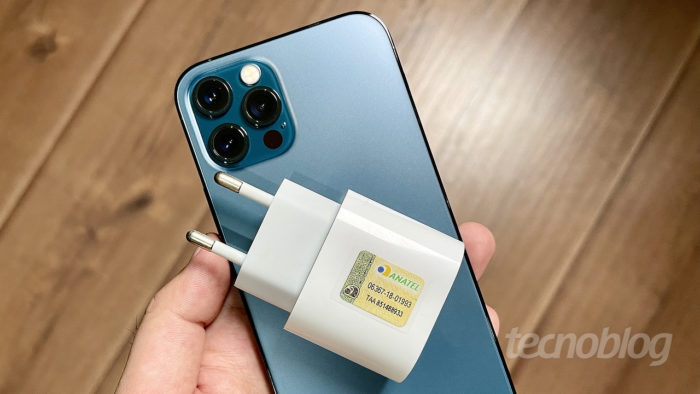 One week after Fundação Procon-SP notified Apple (for the second time) about the sale of iPhones without a charger, Procon de Santa Catarina (Procon-SC) decided to follow the same path. The agency understands that the decision not to include the accessory in the cell phone packaging violates the Consumer Protection Code.
[Review] iPhone 12 Mini: small on the outside, big on the inside
[Review] iPhone 12: thin, powerful and efficient in almost everything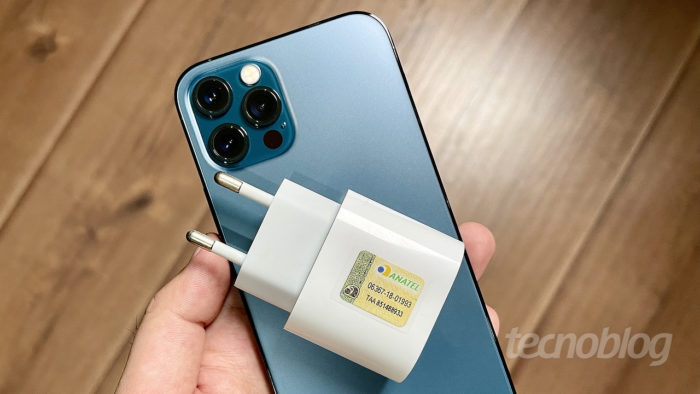 iPhone 12 Pro and charger approved by Anatel (image: Paulo Higa/Tecnoblog)
Apple announced its decision to sell iPhones without a charger in October. The measure applies not only to the recently launched iPhone 12 line, but also to previous models that have not gone out of production: the iPhone 11, the iPhone XR and the iPhone SE.
According to the company , not providing the accessory is part of a strategy to preserve the environment that aims to reduce the emission of electronic waste. The recommendation is that the user use an existing charger — or buy a new one if he doesn't have one.
But, for Procon-SC, the charger is a fundamental part for using the cell phone and, therefore, the entity notified Apple so that the company informs consumers "what are the alternatives to charge the new device purchased, what is the estimated time for charging and that it clearly specifies the guarantee of each of the items".
It doesn't make any sense for the company to stop supplying the charger to reduce environmental damage without offering an action plan for this to actually happen. Neither stop providing these accessories, compromising the functionality of the smartphone.

Tiago Silva, director of Procon-SC.
Notification of Procon-SC was issued on Monday (7). The agency gave Apple a period of 48 hours to submit responses. In the event of non-compliance, the company will be subject to administrative sanctions and may be liable for the crime of disobedience, explains the entity.
It is worth noting that Apple will not be alone with this strategy for long: documents indicate that Samsung will also market the Galaxy S21 line without a charger in the models' packaging.