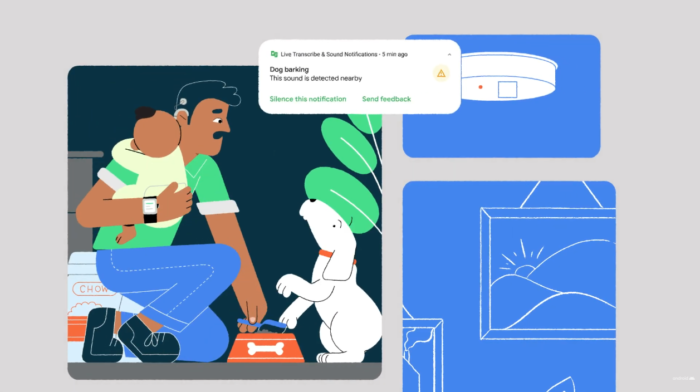 Google introduced, this Thursday (8), a tool for notification of critical sounds within the Instant Transcript app for Android. The new feature uses the microphone of the smartphone or a smartwatch to alert the user of some specific noises of everyday life.
YouTube removes community feature of subtitles in videos
How to enable or remove TV subtitles [Closed Caption]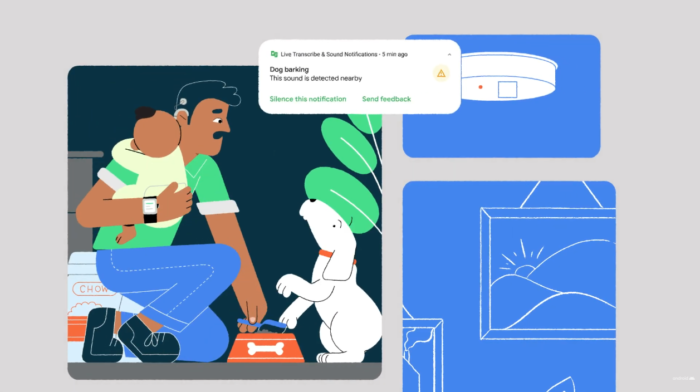 The purpose of the sound alert is to help users with some level of hearing impairment, or even for those who prefer to spend more time with headphones while working. Altogether there are ten types of sounds capable of activating the alert, including babies crying, someone knocking on the door, running water, a dog barking or the smoke detector warning.
Alert sounds on Android affects your privacy
The use of technology means having the microphone on at all times and listening to the environment very carefully, as the app needs to differentiate a critical sound from others, such as the TV on. Due to possible privacy issues, these alerts only start to work when the user activates the feature.
As the idea is to warn someone who is distracted or who cannot hear clearly, the notification turns on the screen, it makes the smartphone shake and also flashes the flashlight LED. The same app can send all this to a Wear OS smartwatch – just excluding the LED light, for obvious reasons.
Google claims that the tool uses machine learning information, and the app does not need an internet connection to work. Finally, a timeline can be consulted with the time of critical sounds picked up by Android, along with the description of which sound it is and its duration – like a dog that barked for 50 seconds.
Some Android smartphones already have this alert for critical sounds within the system, just go to Settings, then Accessibility and turn on sound notifications. If your device doesn't have this menu, just download the Instant Transcript app from Play Store and enable notifications within the program settings.
With information: Google.