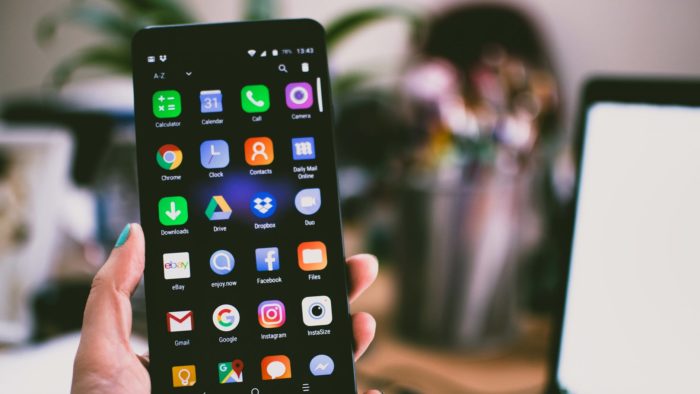 The preview of Android 12 has not arrived yet. But it is already possible to take a peek at what the next update might look like thanks to a set of screenshots that went public this Monday (8). Among the possible novelties presented by the images, there are changes in the interface, new widgets and privacy functions.
How to put a SIM card in an Android phone
How to take a screenshot of an Android phone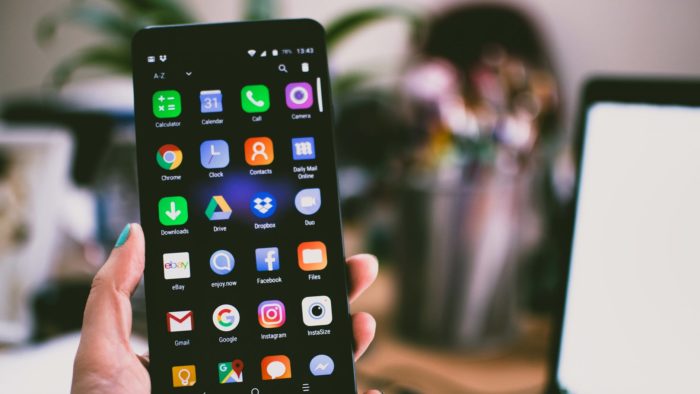 Android phone (Image: Lisa Fotios/Pexels)
The details about the next version of the system were revealed by a draft leaked document that XDA-Developers had access to. But the site notes that, although there is evidence that the document is real, it is not possible to fully confirm the authenticity of the screenshots even if they come from the draft.
The set demonstrates several changes that should be present in the update. This is the case of the notification center, which is no longer transparent to adopt a solid color background; alerts, in turn, became more rounded. In addition, the number of settings displayed in quick access has dropped from six to four.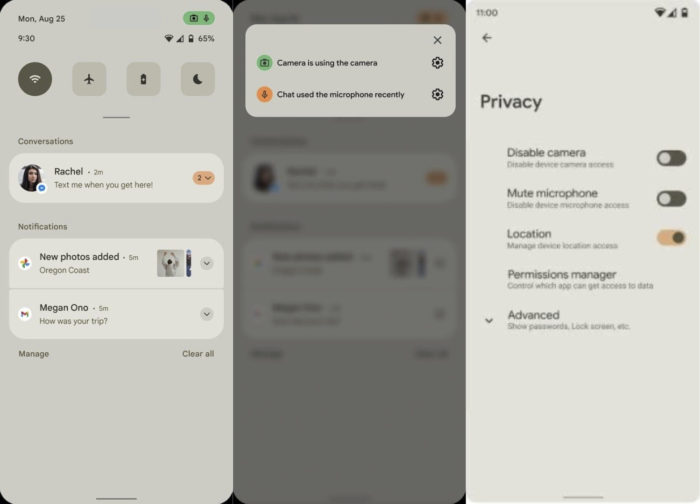 Android 12 may bring a change in look and new privacy features ( Image: Playback/XDA-Developers)
The system still tends to bring an indicator to tell if the camera and microphone are in use, as in iOS 14, and that should be mandatory in Android 12. The warning, however, will not only be limited to a colored ball in the upper right corner, as it will also present icons of the resources being used.
If the changes take effect, it will be possible view which applications have had access to resources. To do this, just tap on the indicator to open a small floating window. Inside it, there is a list of apps that are currently using or have recently used the camera or microphone.
Google has yet to implement new privacy settings to disable the camera, microphone and location. A new widget named "Conversations" (free translation) can also appear on the system, where the user can check for unread messages, missed calls and the like directly from the home screen.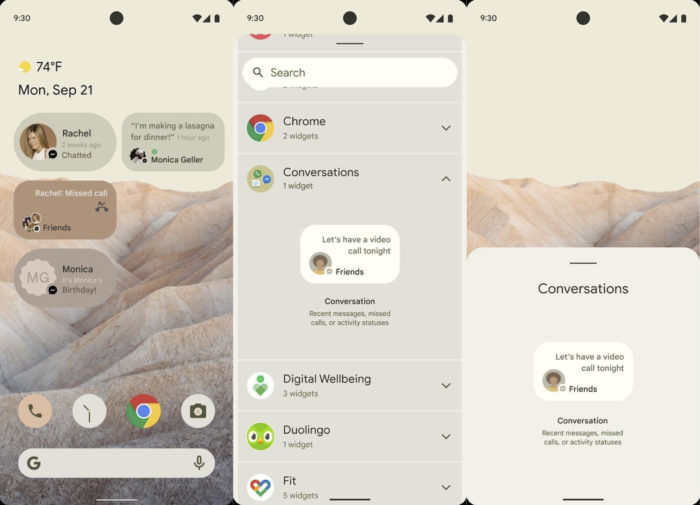 Android 12 may get new widgets (Image: Playback/XDA-Developers)
Android 12: what to expect?
This week's leak sheds more light on what should come with the successor to Android 11. In addition to the aforementioned news, the new version of the system tends to bring touch gestures on the back of the phone and offer improvements in multitasking with App Pairs, which bundles two apps to split the phone screen.
App hibernation is another feature awaited in the update. In order to improve storage management, the tool must be able to identify when an app is not in use to free up space. Sharing Wi-Fi passwords via Nearby Share should also be present in the new version of Android.
At the moment, it is not known when the final version of Android 12 will arrive.
With information: Android Authority, Gizmochina and XDA-Developers