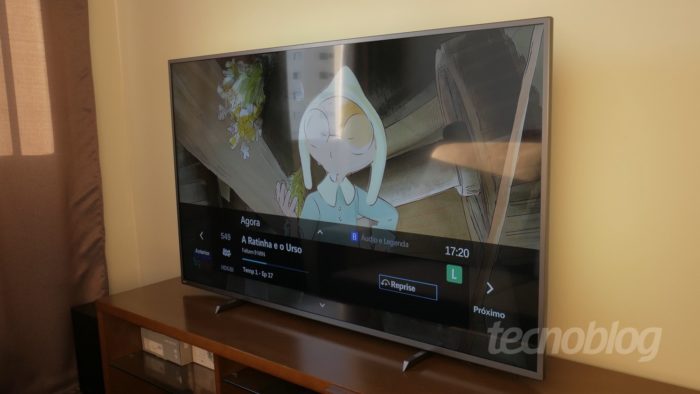 The Ministry of Communications published an ordinance to establish a group that will study and prepare proposals for changes in the regulations of pay-TV services (SeAC Law). The work will be carried out by the department together with Anatel, Broadcasting Secretariat, Executive Secretariat and Legal Consulting.
Revenue announces destruction of 160,000 pirate IPTV TV Box
Clar Box TV expands IPTV to BH, Brasília and five more cities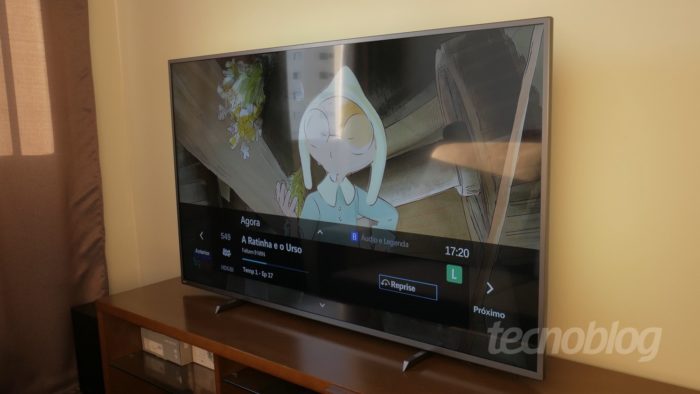 TV with children's channel (Image: Paulo Higa/Tecnoblog)
The ordinance establishes that the task force must complete the work within 90 days, but the deadline can be extended at the discretion of the Ministry's Telecommunications Secretariat. The group will be able to invite servers, specialists and representatives of agencies and entities to participate in the discussions.
It is not yet known what the content of the changes will be. In the past, Anatel's ombudsman criticized the SeAC Law, claiming that the text is delayed, restricts competition, prevents new business and limits consumers' freedom.
Anatel released TV channels in streaming h2>
Anatel recently defined which streaming platforms are classified as Value Added Service (SVA). In practice, this gives approval for streaming services to make linear channels available, without the need to follow the Pay TV Law, which requires a minimum percentage of national content and quality goals.
Another advantage of SVAs over SeAC is taxation: traditional pay TV is charged with ICMS, FUST, Funttel and Condecine, while online services pay only ISS, PIS and Cofins, with lower rates. Some companies are already taking advantage of the decision: Claro launched Claro Box TV, while Oi sells pay TV channels on Oi Play.
With Anatel's definition, the question remains whether the Ministry of Communications wants to only to reduce bureaucracy in the legislation or if the reform will have a collection bias, in order to include streaming platforms in the regulation.
A draft legislative decree is running in the Chamber of Deputies in an attempt to bar Anatel's decision. The author estimates a loss of R$ 3.77 billion in taxes with the mass migration from traditional pay TV to the internet.
Abratel bets on improvements to pay TV
According to Abratel (Brazilian Association of Radio and Television), the group formed by the Ministry of Communications will present a proposal for a legal-regulatory update to the programming, packaging and content distribution markets, based on the proposals of the Organization for Cooperation and Development Economic (OECD).
The entity says that changes in the SeAC Law can have a great impact on consumers and the Brazilian audiovisual market, and that the group will have the opportunity to modernize the legislation and eliminate regulatory asymmetries.